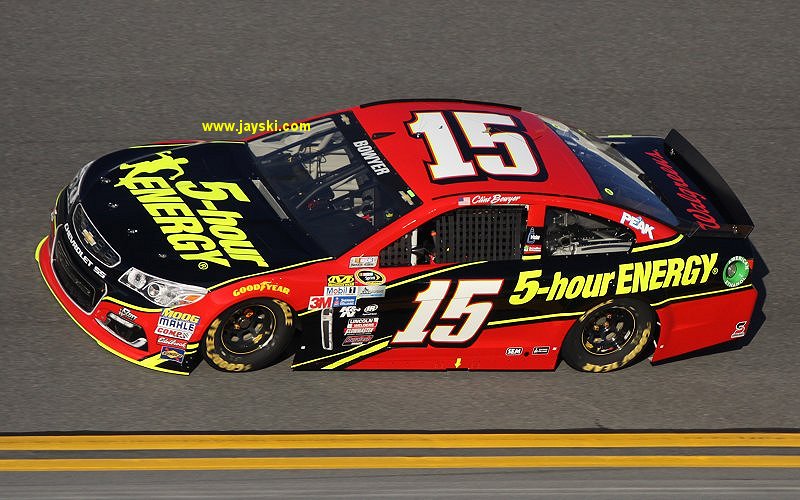 From the days of Buddy Baker and Ricky Rudd, to Michael Waltrip and Clint Bowyer, Number 15 has had some high profile names grace the seat. Not only has it had the drivers, it had the wins as well, especially at the Daytona 500. Take a look at the history of the number 15.
Bobby Allison
We have touched on him throughout our countdown, and it's no surprise that Bobby Allison has the most wins in the number 15's history. In his three year stint from 1978-1980, Allison was able to compile 14 wins in only 92 races. Of those 14 wins, the most memorable was the '78 Daytona 500. Allison was able to fend off Cale Yarborough and Benny Parsons to capture the numbers first Victory Lane appearance at the Great American Race.
Ricky Rudd
A few years after Bobby Allison stepped out from behind the wheel of Number 15, a Virginia raised, southern boy was placed in the seat. Ricky Rudd was able to collect 6 wins in his four year tenure with the iconic number. Of his wins, the most impressive was a win at Dover where Rudd led 373 out of 500 scheduled laps.
Michael Waltrip
Over the next 12 years after Rudd moved on in 1987, Number 15 went through eight different drivers. Finally in 2001, Michael Waltrip piloted the number 15 NAPA Auto Parts Chevrolet for Dale Earnhardt Inc. In his first race behind the wheel of that car, Waltrip put himself in Victory Lane at the Daytona 500. The victory was a high and a low for DEI as the owner of the team and driver at the time, Dale Earnhardt Sr. died in an accident on the 2.5 mile oval.
Waltrip would go on to compile four wins in his career behind the wheel of Number 15. All four wins came on restrictor plate race tracks, but two were Daytona 500 victories.
Clint Bowyer
Clint Bowyer left Richard Childress Racing at the end of the 2011 season. Michael Waltrip Racing was looking to put together a stronger team, and quickly signed Bowyer to a deal. In his inaugural season driving the number 15, Bowyer won three races. The next four years wouldn't be too kind to Bowyer or that number as it never visited Victory Lane again.
Notable Drivers
Overall, number 15 has 43 wins by 10 different drivers. How does this sound for a driver lineup? From 1974-1983, Buddy Baker, Bobby Allison, and Dale Earnhardt Sr. graced the seat of the number 15. Other notable drivers include Tim Flock, Geoff Bodine, Morgan Sheppard, and Dick Trickle.
This Years Daytona 500
We may be 15 days away from the Daytona 500, but you won't be seeing the number make it to Victory Lane. After last season that had Bowyer behind the wheel, he moved on to Stewart Haas Racing. That leaves the seat empty, and no history to be made this year for Number 15.