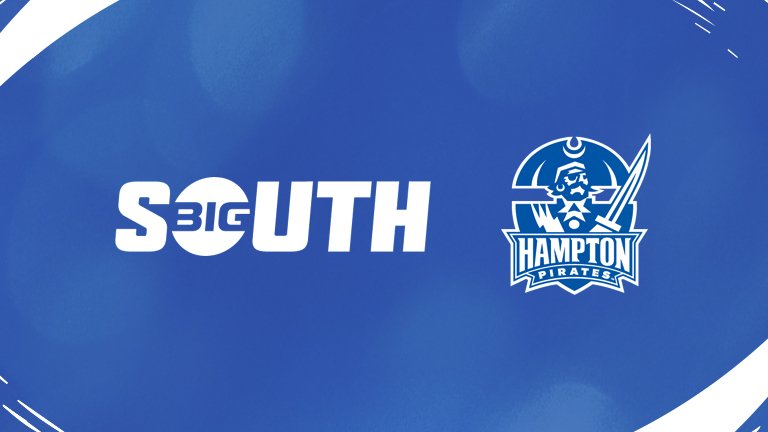 The landscape of HBCU athletics is about to change drastically. According to sources, Hampton University is set to leave the Mid-Eastern Atheltic Conference and join the Big South Conference. At a press conference at Hampton University, Big South Commissioner Mary Grant stated that "Hampton's rich history and tradition both athletically and academically aligns perfectly with the ideals and core values of the Big South Conference". HU President Dr.William Harvey is excited that HU's "student-athletes will spend less time traveling and more time in classes on campus".
#RespectTheH pic.twitter.com/uQzWTeQlXf

— Big South Conference (@BigSouthSports) November 16, 2017
Hampton's Time In The MEAC
Hampton has been rather dominant in the MEAC since joining in 1995. The Pirates have won over 80 MEAC Championships combined with their Women's and Men's sports teams. The Program won the Mary McLeod Bethune MEAC All-Sports Award every year between 2003 and 2015. Also, their Men's and Women's basketball program has had multiple NCAA bids as well. Although many schools have dominated at various points in the MEAC, Hampton has been the most consistent for the past 20 years.
The Road Ahead for Hampton
Hampton faces a tough road that only Tennesse State has faces right now as an HBCU competing in Divison One. TSU is the only HBCU competing in D1 that is not in the SWAC or MEAC, Hampton will become the 2nd school as of right now. TSU has had success in the Ohio Valley Conference but lacks HBCU rivalries that are provided within the MEAC and SWAC. Football wise, Hampton joins a smaller conference. With Liberty leaving FCS to play FBS, Hampton will be the 6th school playing football in the Big South. This gives the school a better chance of Qualifying for the FCS playoffs. Outside of Football, HU will be joining a loaded conference that is larger than the MEAC. All sports will be joining the Big South except Men's Lacrosse.
Hampton University President Dr.Harvey is once again making a bold move. In the early 90's, he moved Hampton to D1. Due to this, a few other HBCU's followed. Hampton has been rumored to switch conferences for the past few years and the Big South will be their new home.
The Impact on the MEAC and Other HBCU's
With Savannah State set to leave and Hampton looking to dip as well, the #MEAC is in trouble https://t.co/lKtKK2teL4

— Stephen T Jr (@_StephenSZN) November 16, 2017
Hampton was not expected to depart the MEAC. Savannah State was the main point of focus. After joining in 2010, the Tigers will be moving back down to D2 in 2019. This would have left the MEAC with 12 schools once SSU would leave. With Hampton's departure, it leaves the MEAC with 11 schools and 9 schools competing during football season. Due to this, the MEAC is in a tough situation right now. Losing a major school like Hampton will hurt the conference. Also, it would be hard to quickly add schools back to the MEAC. The NCAA's process is tedious and it costs money; money that some HBCU programs can't afford without time.
The HBCU sports landscape will be changing for sure. The Hampton fan base will have a mixed reaction. And maybe some schools will be looking for greener pastures as well.
Stay Tuned for more updates.