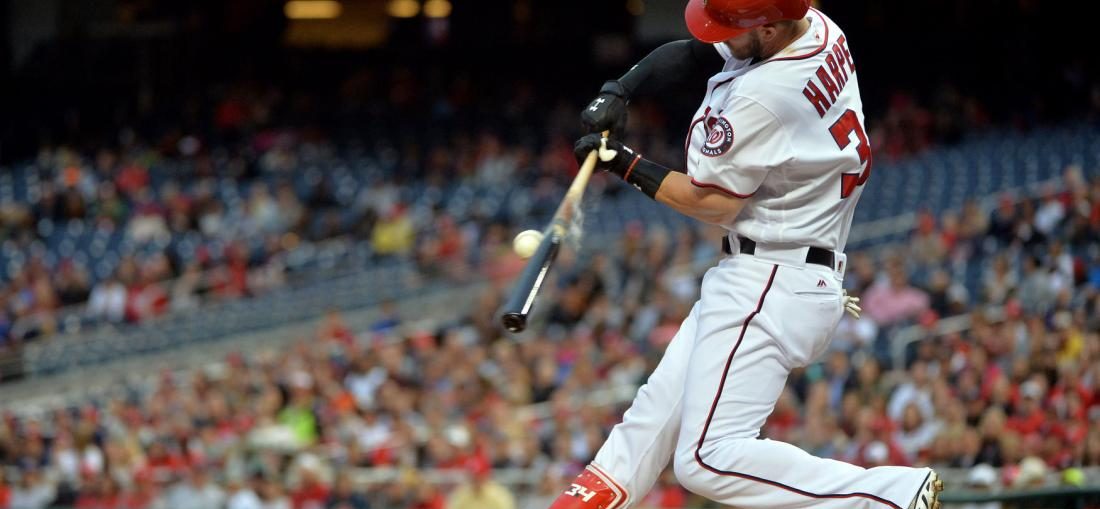 The Washington Nationals Baseball Club added another #CurlyW on the books by defeating the Miami Marlins on Wednesday Night.
Tanner Roark was on the mound for the Nats and he quickly was put into a decent. After allowing a single from LF Christian Yelich and later walking 1B Justin Bour, CF Marcell Ozuna singled to center. A play in which Yelich and Bour scored for the Marlins, giving that team a 2-0 lead after the 1st Inning.
Scoring from both sides remained silent until the bottom of the 2nd inning when 1B Ryan Zimmerman crushed a 386-foot Home Run for the Nats. Making the game 2-1.
If GIFs could make a sound, this one would say "FWAHHH." https://t.co/l2MQfUb1Kp pic.twitter.com/eJ5YZMxNo1

— Washington Nationals (@Nationals) April 6, 2017
The Marlins lead did not last for long. In the bottom of the 4th, the Nationals bats came alive. The giant inning started with CF Adam Eaton being walked. RF Bryce Harper doubled, sending Eaton home in the process. 2B Daniel Murphy came after Harper with another double, and Murphy sent Harper home. After a Rendon pop up, OF Jason Werth singled to deep center. A single that sent Daniel Murphy to 3rd base. Catcher Matt Wieters stepped up to the plate next and singled to center, sending Murphy and Werth home.
One inning. Four runs. #Nats pic.twitter.com/CnwdTWqQJy

— Washington Nationals (@Nationals) April 6, 2017
The Nationals scored four runs on four hits in the 4th inning. The Nationals created a 5-2 lead and did not finish. Ada Eaton scored after a Bryce Harper single in the bottom of the 5th inning.
Tanner Roark only allowed two hits after the 1st inning. He went on to pitch six innings with six strikeouts and only allowing three total hits. As he was pulled in the 7th inning, the Marlins scored in the 8th and 9th inning to make the score 6-4. Their comeback was stopped by relief pitcher Blake Treinen in the bottom of the 9th inning.
Tanner Roark earned his first win on the season while Blake Treinen earned his 2nd save.
RECAP: The One Where ZIM Goes Deep and Eaton Blows a Bubble.

?: https://t.co/XzMwVL6uB2 pic.twitter.com/iwg6KiVjh8

— Washington Nationals (@Nationals) April 6, 2017
The Nationals will complete their series ith the Marlins on Thursday. Gio Gonzalez will make his season debut on the mound. 4:05 pitch time.