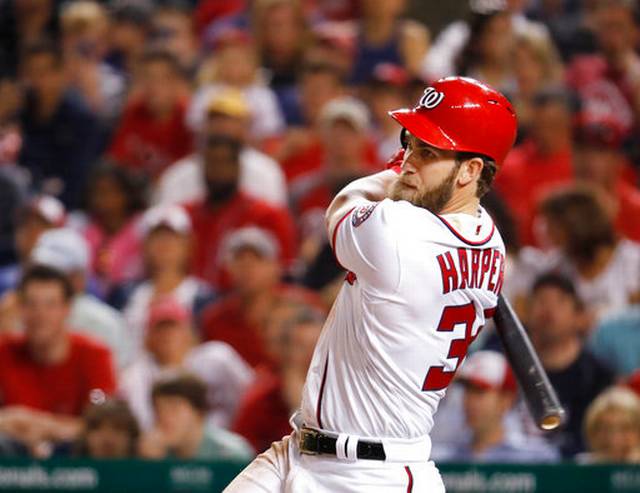 The Washington Nationals defeated the St.Louis Cardinals at home on Monday Night. Their biggest win of the new season came from a monster 8th inning by the Nats.
In the first four innings, there was a lot of scoring from both sides as St.Louis held a 5-3 lead. But the Nationals took the game over in the 5th inning. Zimmerman, Werth, and Drew all scored as the Nats took a 6-5 lead. OF Bryce Harper scored in the 6th as well.
Stephen Drew makin' it look easy (1/2). pic.twitter.com/YFL5BzPU8n

— Washington Nationals (@Nationals) April 11, 2017
Their lead was extended in the 8th inning with a large output of scoring. Stephen Drew singled to right field and Zimmerman scored. A single by Adam Lind sent Werth and Drew home. Antony Rendon grounded out but Matt Wieters added another run. Bryce Harper returned and batted two more runs in to end the inning. Overall, the Nats led 14-5 after the 8th inning.
Bryce smokes his career-high 4th hit of the night and we extend our lead to 9️⃣.#Nats 14, Cardinals 5. pic.twitter.com/KAnxsZAzqW

— Washington Nationals (@Nationals) April 11, 2017
Their efforts in the 8th created a clear pathway to victory. Tanner Roark (2-0) allowed five runs and the Nationals defense committed 4 errors. But this time around, the Nationals offense and bullpen helped to finish the game.