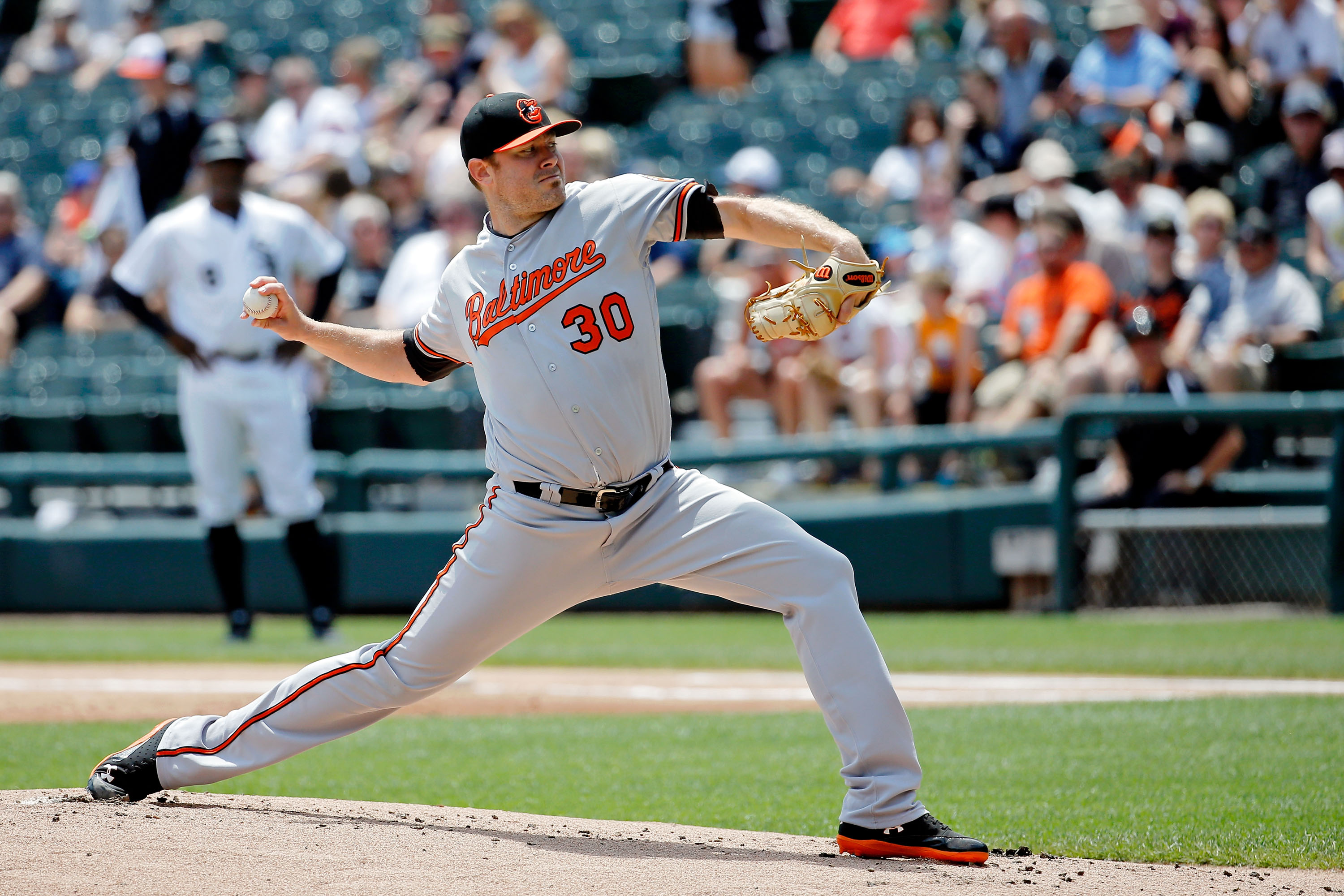 The Baltimore Orioles have now lost seven of their last eight games after losing 5-1 to the Chicago White Sox on Thursday afternoon. They are now a game under .500 (32-33) and currently tied with the Toronto Blue Jays for the worst record in the American League East.

The O's had no answer for Matt Davidson as he continued to be a thorn in the Orioles' side by hitting a solo home run in the fourth to tack on the first run of the game. Davidson has hit a home run in every game this series and became the first White Sox player to do so since Alex Rios in April 2013. He finished the series 7-for-14 with the four bombs and eight RBI.

Baltimore got on the board in the fifth following a Jonathan Schoop walk and Welington Castillo single to get a runner into scoring position. Caleb Joseph's RBI double tied the game at one, but the Orioles failed to take advantage of runners at second and third and that is all the runs they would score.

It all fell apart for Tillman and the Orioles in the sixth as Davidson started the inning with a double. Yolmer Sanchez followed with a walk and Kevan Smith reached on an infield bunt single to load the bases. Melky Cabrera, who was placed in the lead off spot because of his great numbers off Tillman, doubled to score two runs and give Chicago a 3-1 lead.

Jimmy Yacabomis took over for Tillman, but the White Sox would score two more in the inning as Jose Abreu drew a bases load walk to score one run and Leury Garcia's sac fly one batter later made it a 5-1 ball game. Tillman finished the outing with five earned runs on 11 hits, a walk and six strikeouts in 5 1/3 innings.

Castillo added a solo shot to center in the ninth off David Robertson for his second home run in as many days. Despite the Orioles struggles, Beef is making a strong case to make it to the MLB All-Star game in July.

The same cannot be said for the rotation as it was another outing without a quality start. Tillman has allowed 14 runs in 6 2/3 innings in his past two starts, and the starters have a 12.60 ERA in the last nine games. The Orioles have allowed 5-plus runs in 12 straight games, and in 13 of 14 games in the month of June. Despite all that, Buck Showalter has to make due with the current rotation moving forward.

The Orioles will come back to Baltimore for a seven-game home stand that begins with the St. Louis Cardinals this weekend. Kevin Gausman (3-5, 6.49 ERA) will take the mound for the birds in orange, while Carlos Martinez (5-5, 2.95 ERA) will be on the bump for the Red Birds.