Alabama vs Florida: What Can We Expect From the SEC Championship?
Saturday afternoon and evening, the College Football postseason will unofficially kick off. The Power 5 Conference Championships–The Big 10, Pac 12, Atlantic Coast Conference and Southeast Conference–are taking place (The Big 12 doesn't officially have one but Oklahoma and Oklahoma State face one another for the conference crown), and practically every spot in the College Football playoff will be, in some way, up for grabs.
That is, all except one: The University of Alabama Crimson Tide.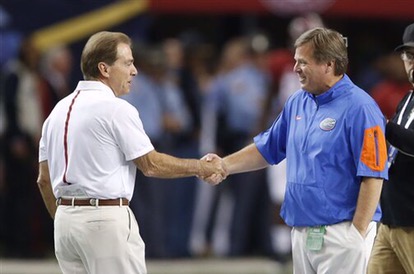 Alabama has dominated the college football landscape all season long, and as the season stands today they are the only team who's undefeated in the Power Five (Didn't forget about you, Western Michigan) at 12-0. They square off against a familiar nemesis in the Florida Gators, who they faced last year and have played eight times since the game debuted in 1992. For those that watched that eyesore of a game last season, brace yourselves; this year is destined to play out the same way.
This year's Florida squad is no different than last season's. Coming into the contest, they boast one of the elite defenses in the SEC and in the country, currently ranking fifth in points allowed at 14.6 a game. Like last year, this defense's strength is in the secondary, a secondary led by two future NFL cornerbacks in Quincy Wilson and Jalen Tabor. But this is also a very banged up defense as well; they potentially enter this game without six starters, including a pair of linebackers in Alex Anzalone and Jarrad Davis.

It does not help that they face an Alabama quarterback in true freshman Jalen Hurts who has been very dynamic; he's been responsible for 34 touchdowns scored (21 passing touchdowns and 12 rushing scores) and has gotten better as the season has played out.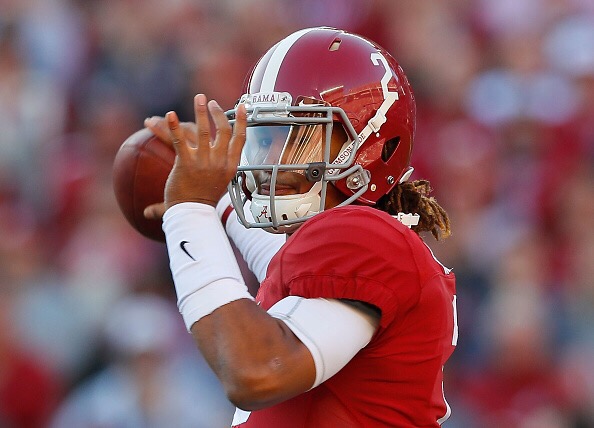 Flip to these two teams' other sides of the ball, and it's no contest. The Alabama defense is by far the best in the country at everything you can think of. Just to get an idea how incredible they've been, they have not allowed an offensive touchdown from opposing teams since October 22, they've only given up 12 all season and they have scored nine on defense. As for the offense for the Gators, they're dealing with major injuries particularly along the offensive line and at quarterback; freshman Jalen Hurts, Luke Del Rio is not likely to play in this ballgame.
Even when Del Rio has played, the Florida offense has struggled all year to produce points (86th in the country in points per game). Austin Appleby, the grad transfer from Purdue, has been wildly inconsistent all year as well, and under his leadership, the offense looked terrible a week ago against a Florida State defense that's nowhere near the level Alabama is.
The only real hope Florida has is that Alabama's offense, as good as Hurts has been, has played inconsistently themselves and has been prone to turnovers at times; last week against Auburn they turned it over three times. If Florida's defense can force a few turnovers then it remains to be seen whether they can stay in it. Otherwise, expect Alabama to cruise into the college football playoff without any blemishes.