#1 Kansas vs #9 Michigan State Preview
The second round match-up between Michigan State and Kansas will be a contest to feature a youthful team with resilience in Michigan State against a team with a mix of experience and determination in Kansas.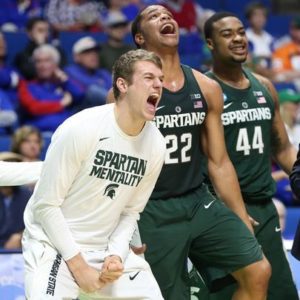 Spartans:
Michigan State showed how much they can compete against a team faster and bigger after shockingly beating the Miami Hurricanes by 20 points in Tulsa late Friday night. Lead by freshmen Miles Bridges and Nick Ward's combined 37 points, the Spartans ended the Half on a 20-2 run thanks to those two players. "I was worried about whether these freshmen would handle the big stage", Head Coach Tom Izzo said after their 78-58 victory "Even though they've been in one, but it's still the NCAA Tournament, and the difference now is it's one-and-done time". With that in mind, the Spartans will continue to look to take that often auspicious drive that takes teams from pretender to contender in the NCAA Tournament.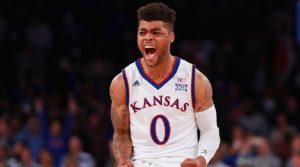 Jayhawks:
Kansas took care of business in convincing fashion after beating UC Davis by 38 points on Thursday.  As they continue to make a case that they wwre deserving of their number #1 seed after an early exit in their conference tournament, it's no question the Jayhawks and Head Coach Bill Self have a lot to prove while shutting up nay sayers. The Jayhawks are loaded with veteran guards  Frank Mason III and Devonte' Graham who both average upwards of 15 points per game on the season.
Prediction:
Kansas shoots 40.5 percent from three as a team and that will be the determining factor in this game. Michigan State relied heavily on those same shots in their previous contest to mount a comeback, but it was the scrappiness and ability to collect loose balls that can keep Michigan State in the contest for as long as possible. The young fighting Izzos will need that again if they expect to pull the upset against the Jayhawks, but ultimately late game mistakes i.e. turnovers will cost them as they enter this game with a ratio of +12 in that statistic.
Final:
Kansas 75-Michigan State 68