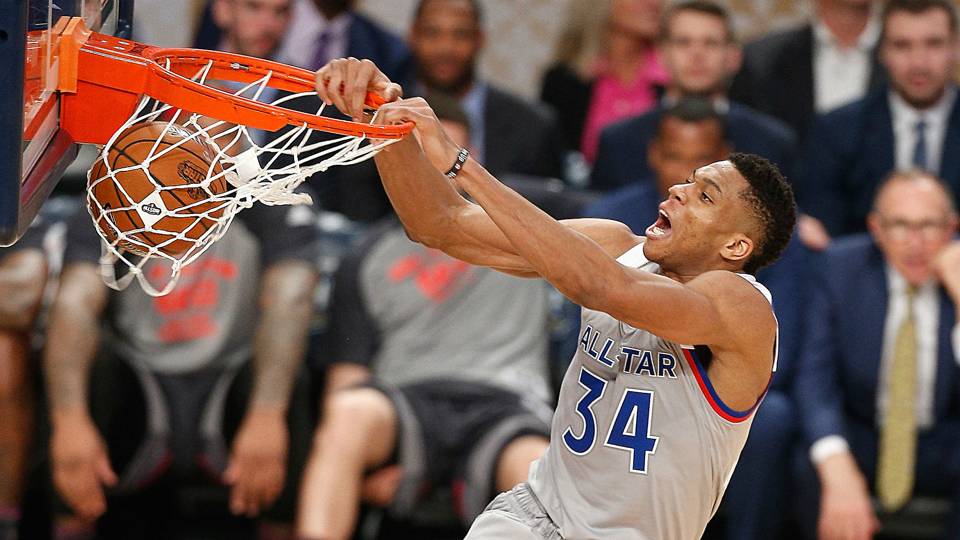 Photo credit via Sporting News
Last night the NBA, concluded a weekend full of basketball festivities in New Orleans. The NBA All-Star Game was very entertaining, despite hearing people complaining about the lack of defense. All the suspected players had impressive performances but Giannis Antetokounmpo really turned heads.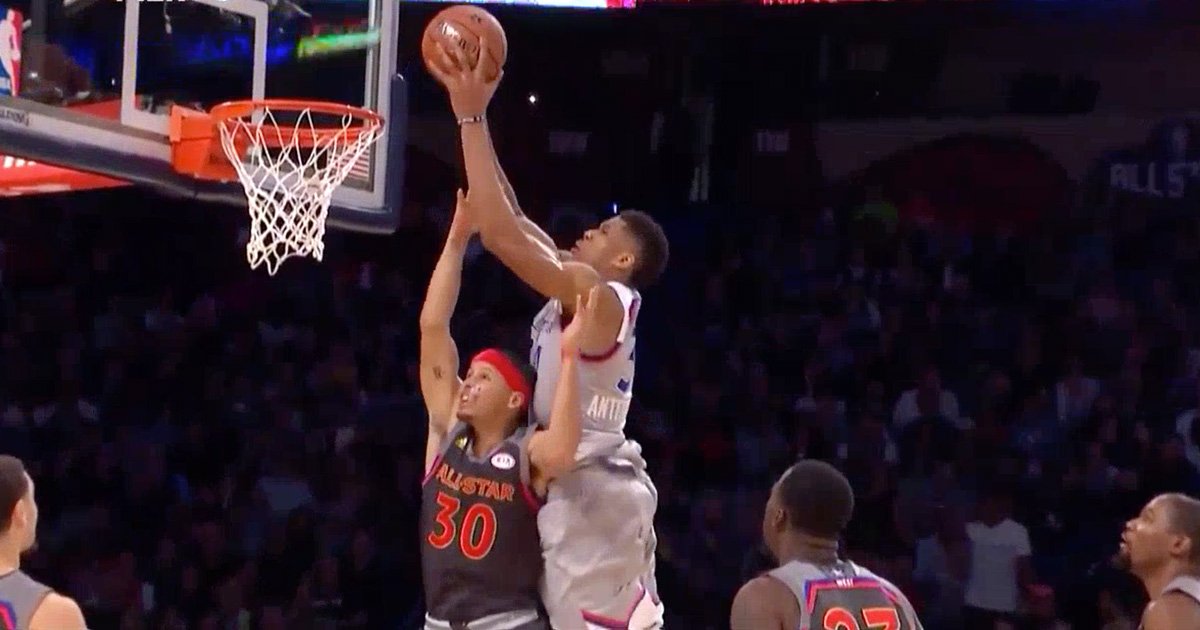 Photo credit via Slam Magazine
Respect My Name
Antetokounmpo played in his first NBA All-Star game. He was the only Milwaukee Bucks player that was represented. Antetokounmpo is one of the several big men in the NBA that continue to revolutionize the league. It is truly amazing how the game has shifted from a guard driven league to one that is filled with a big man who can play multiple positions. Antetokounmpo will be the main staple for years to come in the NBA All-Star Games.
Photo credit via NBA
Slam Dunk Contest
Antetokounmpo failed to live up to expectations at 2015 Slam Dunk contest in Brooklyn. However, he displayed his insane athleticism last night. Next year the NBA All-Star weekend will be in Los Angeles and it will be the perfect way to build up his name and brand.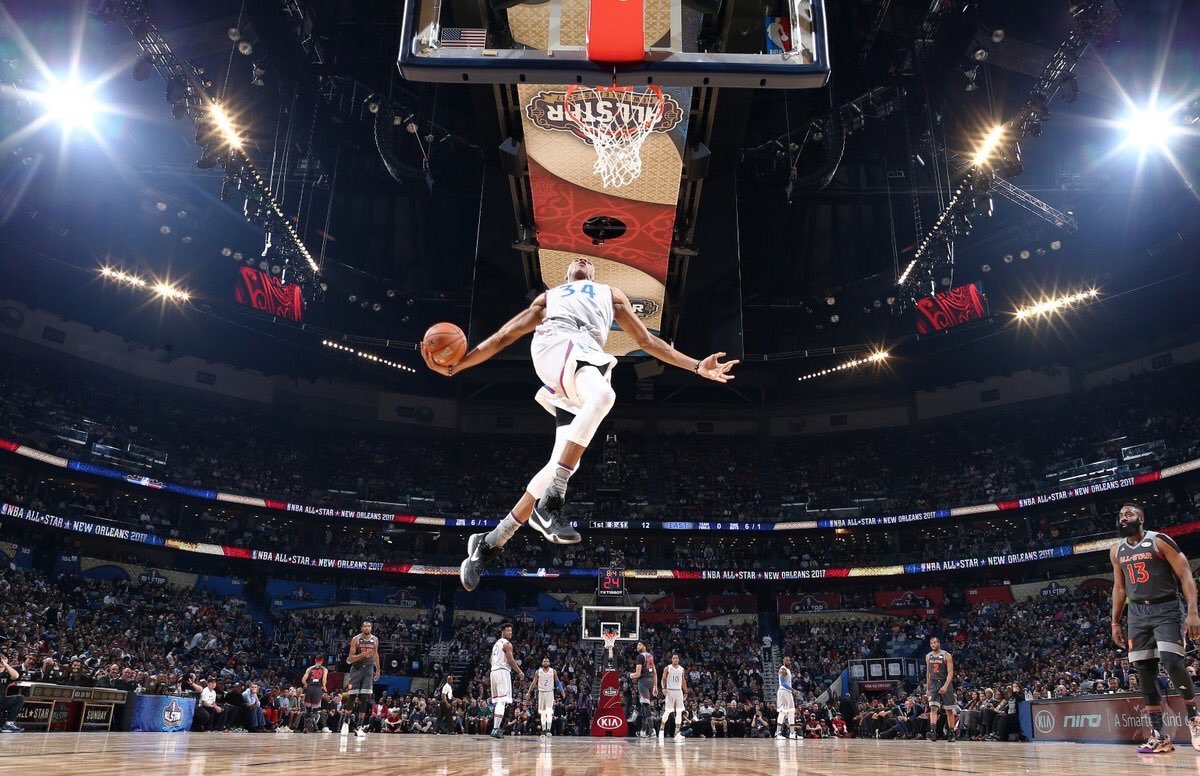 Photo credit via Buzzy Digital on Twitter
Highlight Reel
He put on quite a show, leading the East in scoring with 30 points in a losing effort. The Eastern Conference took another loss to the Western Conference 192-182. All of his points came off of dunks attempts. He even managed to posterize Stephen Curry despite Curry's best attempts to avoid The Greek Freak.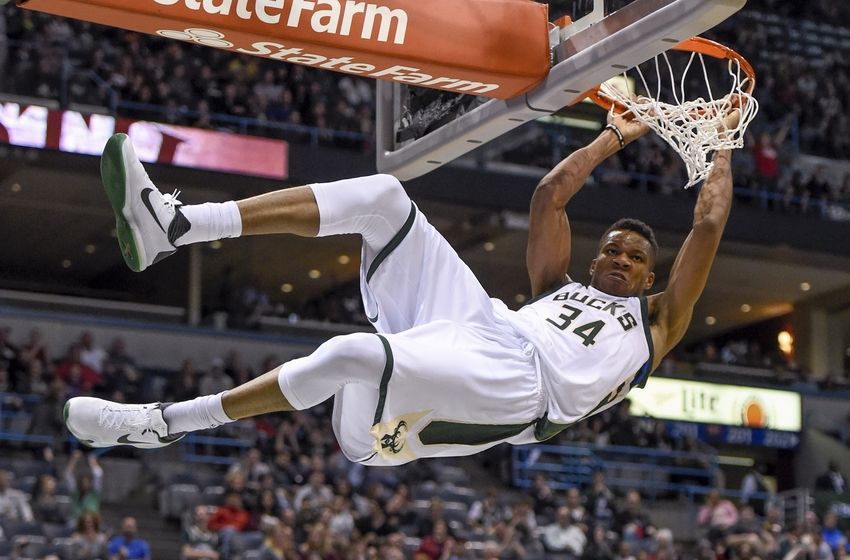 Photo credit via Hoops Habit
Stats
• Tied for the league lead with Karl-Anthony Towns points in the paint per game 13.3
• The only player in the league averaging at least 20 points, five rebounds, five assists, one steal and one block per game.
• He is one of two All-Stars (DeAndre Jordan is the other) who has taken more than half of his shots from the restricted area.
• One of three players (Rudy Gobert and Robin Lopez are the others) who has blocked at least six shots in more than one game this season.
• Has an effective field goal percentage of 37.7 percent on pull-up jumpers, the lowest mark among players who have attempted at least 200.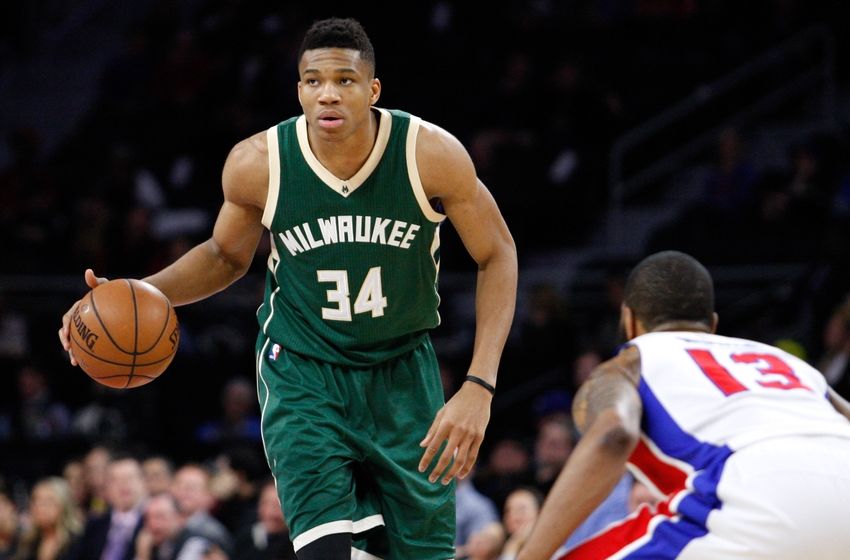 Photo credit via Hoops Habit
Conclusion
Antetokounmpo is one of the brightest spots of the Milwaukee Bucks. He is currently leading the team in every major statistical category. It will be interesting to see if the Bucks can sneak into the playoffs. They are in the nine spot in the Eastern Conference two games away out of the eight spot that is currently held by the Detroit  Pistons.
Follow Nino on Twitter @Nino_416
All the stats were provided courtesy of the NBA