Last night the most talked family in sports currently the Ball family made a special appearance on RAW live from the Staples Center. Here are my overall thoughts on this newsworthy segment.

Marketing genius
Hate him or love LaVar Ball is marketing genius he is always generating exposure and buzz for the Big Baller Brand. The Ball family were the special guests on Miz TV. Lonzo Ball is big time because he had his own theme song. Clearly, if you watched this segment you could tell that LaVar was having the time of his life making his way down to the ring.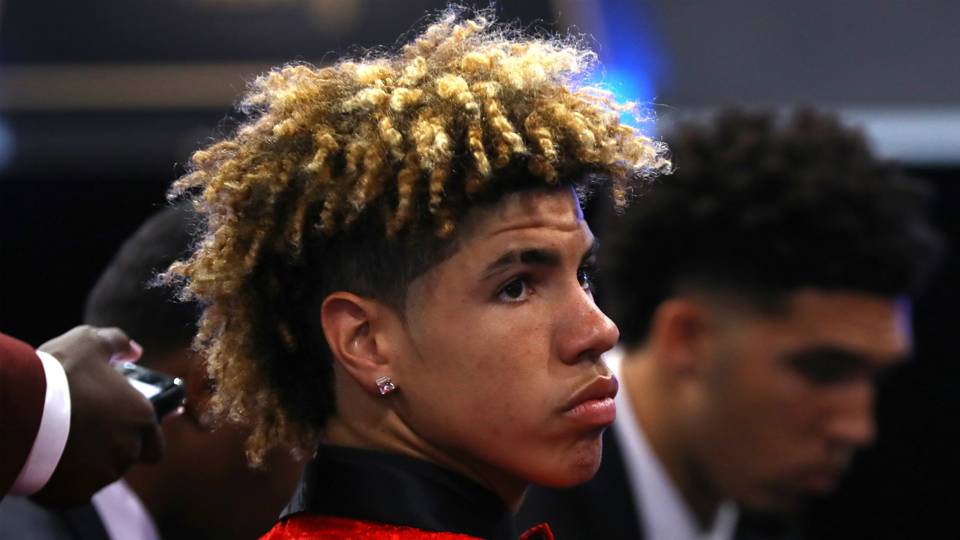 Controversy
Things got heated between LaVar and the Miz. The Miz wanted to make a 50/50 partnership with Big Baller Brand. LaVar wasn't feeling that and the two went back and forth on the mic. The Lunatic Fringe Dean Ambrose decided to interrupt Miz TV. He had a Big Baller Brand t-shirt on would looked extremely awkward.Then LaMelo Ball used the n word numerous times as Dean Ambrose made his way down to the ring.This sent shock waves and the video went viral on all social media platforms.
WWE responded
WWE made a response to ball's actions this morning. They stated what was stated by LaMelo was obvious unscripted and it doesn't affect the views of the company. That was a perfect statement to get the attention off of them.
Conclusion
What LaMelo Ball stated on live television was a horrible decision. However, this will be a good life lesson early on for him during his young and promising career. This idea of having the ball family on WWE television was brilliant idea despite the criticism by the fans who had this idea. It is just unfortunately of the actions of LaMelo that tainted this overall segment.
Follow @Nino_416 on Twitter
Photos credit courtesy of WWE and Sporting News