Brian H. Waters Lists His Favorite WWE Network Originals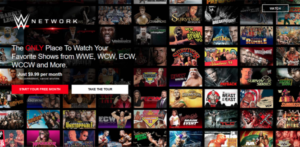 The WWE Network came into the lives of wrestling fans in 2014 and has been the gift that keeps giving. WWE changed the game when they allowed their monthly pay-per-views to be streamed on their own network for a monthly subscription. The price, $9.99! Not only are they able to see pay-per-views of the present, but also the past. That includes all WWE, WCW, ECW, WCCW classics and more. If that is not enough, fans can also see past episodes of Raw, Smackdown and WCW Nitro. How cool is it to relive the night when Stone Cold Steve Austin used a beer truck to spray Vince and Shane McMahon and The Rock. The WWE Network is also full of original content. There is literally content for everyone. I have a made a list of my favorite WWE Network originals:
Legends with JBL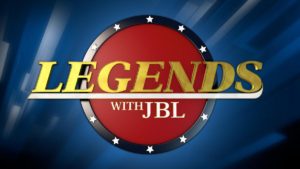 If you are a fan of true journalism, Legends with JBL is the show for you. Former WWE Champion John Bradshaw Layfield has a show where he sits down with legends and they share their stories about the business. We live in a world where every wrestling fan has a podcast or radio show, and it is much easier to get interviews thanks to Twitter and Facebook. What makes his show different is that he is not afraid to ask the tough questions with the fear of getting embarrassed or cut off. He also has a relationship and share common interest with his guest so it is more like watching two friends reminiscing.
Favorite Interviews:
The Outsiders
Booker T
Eric Bischoff
Table for 3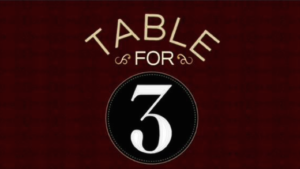 Table for 3 is a really cool concept because it is simply three superstars, usually friends, sharing stories over dinner.  What's a better time to share wrasslin' stories then over a good meal? If you have questions about why the New Day decided to work together, this is the show for you. To top it off, one person is surprisingly left with the check.
Favorite Dinners
The New Day
The Kliq
Big Show, Kane and Mark Henry
WWE 24

WWE 24 is your classic documentary style program that follows a WWE superstar while telling talking about the journey. For example, fans saw Roman Reigns journey to the main event of WrestleMania 31. They followed him during the weekend at the WWE Hall of Fame through the main event. For anyone who loves documentaries, WWE 24 is the  show for you.
Favorite Episodes
Booker T
Daniel Bryan
Seth Rollins
The Edge and Christian Show: That Totally Reeks of Awesomeness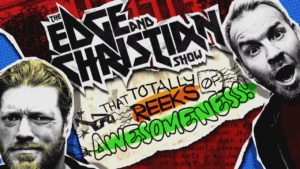 Now I may be biased, Edge is one of my top ten favorite wrestlers of all time. The team, Edge and Christian, is in my top five but this show is hilarious! They literally sit there and have so much fun reliving old memories, pulling pranks and bringing back guest we have not seen in years. Remember Sean Moody? He made an appearance. Plus they have no filter. If you need a laugh, turn to the Edge and Christian Show immediately.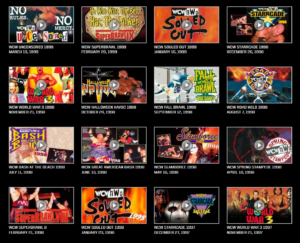 There is so much content on the WWE Network. If you are reading this, chances are you have already subscribed and if you have not, what are you waiting for? (No WWE did not pay me to say that). To be able to watch all of the wrestling you want on your time for $9.99 is dream come true. The network changed the pay per view business that's for sure. Chances are you were probably streaming it live illegally anyway. You can stream this on your video game system, your mobile device, some blu ray players and many more smart devices. Let me know, what are your favorite shows on the WWE Network?
Follow me @BrianHWaters