Cavaliers With A Statement Win: Complete Control
Game 3 was a do or die a must-win game for the Raptors to stay alive in the series. LeBron James flirted with a triple-double as he had 35 points, eight rebounds, and seven assists as the Cleveland Cavaliers defeated the Toronto Raptors 125-94. Here are my overall thoughts on last night's game.
Picture perfect
The Raptors played picture for three-quarters and they even had a three-point lead at halftime 52-49. At the end of the third quarter, the Cavs only lead by two points 79-77. The most impressive aspect the Raptors were able to control and slow down the tempo for the majority of the game. It took the Raptors two games realize that they can beat them in transition however, it could backfire to the fact that the Cavs are deadly from deep.
All For Nothing
DeMar DeRozan is way too talented not to bounce back from a horrible performance in Game 2 for only five points. DeRozan put his impact on Game 3 he exploded for 37 points, which was a career playoff-high. However, he only managed to score one point in the second half. This was terrible even though DeRozan performance was unbelievable he used way too much energy and he was burned out by the four quarter.

Kryptonite
Once again Toronto struggled to hit threes they just connected on two of 18 three-point attempts. On the other hand, the Cavs were hot again they hit 13-for-23 from deep. The long-range shooting has been the biggest differences in this series. LeBron James is the most dominant player in the game but the other players around him stepped up from deep. Kyle Korver made four three-pointers, J.R. Smith made three and Kevin Love made one.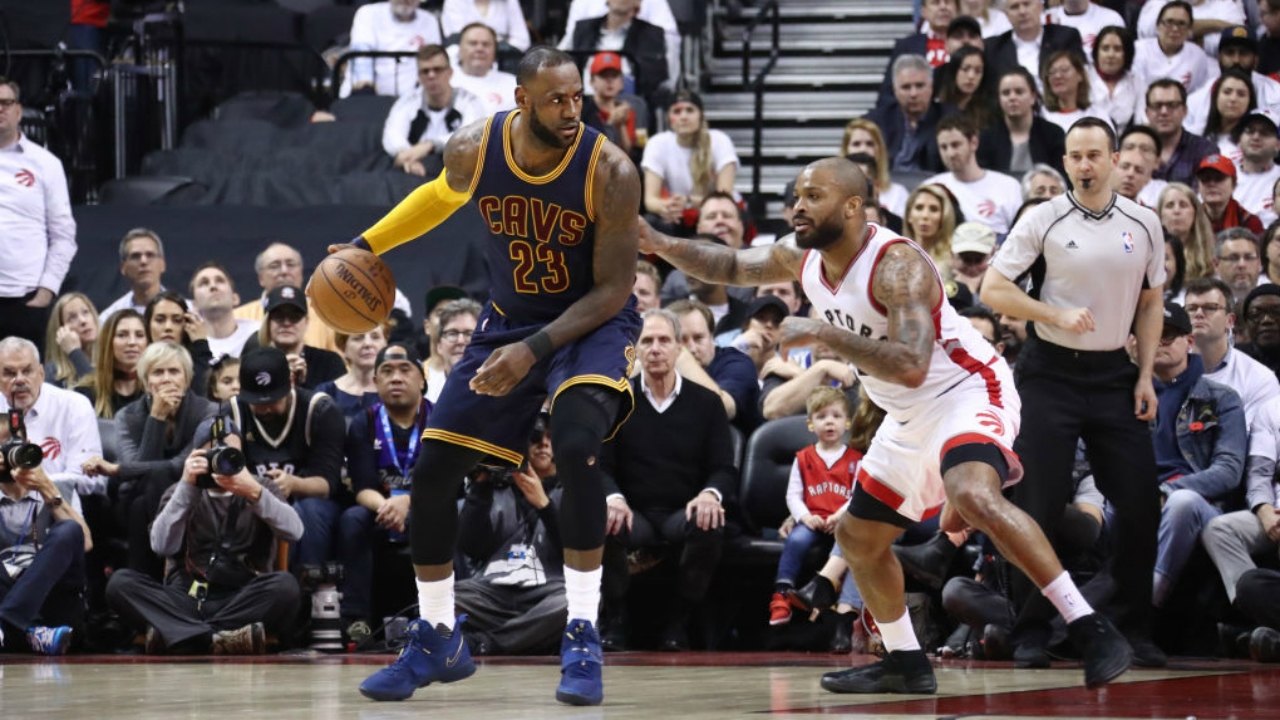 Epic collapse
The four quarter came around and the Cavaliers managed to pull away. While The Raptors missed 11 of their first 12 field-goal attempts in the fourth. The energy within the ACC went absolutely silent as expected.
Conclusion
Basketball is a game of four quarters and you cannot stop playing until you see zero on the clock. The Raptors played hard for three-quarters, but they stopped playing in the fourth quarter and it cost them the game and series. I expect the Raptors to get swept on Sunday, however, if they manage to pull off the upset victory. It still won't matter because no team in NBA history has ever come back from a 3-0 deficit.
Follow @Nino_416 on Twitter
Photos courtesy of NBA, USA Today, Inquirer Sports, Sporting News, AM 860 The Answer