Five Potential Replacements for Neymar Jr At Barcelona?
Now that Neymar has left Barcelona they will have to fill the void and replace the Brazilian striker. Here are my suggestions for five replacements for Neymar.

Kylian Mbappe
Kylian Mbappé blew up on the scene last year in world football. The 18-year old phenomenal put the whole world on notice with his insane talent. Mbappé led Monaco to capture the League 1 Championship. In addition, he led the team in scoring with 26 goals in 44 appearances.
Philippe Coutinho
Philippe Coutinho is a magician in the middle field. He is an aggressive attacking this player can change the game in a matter of seconds. In 36 appearances he scored 13 goals, he was one of a few bright spots for Liverpool last year.

Antoine Griezmann
Antoine Griezmann has shown his worth over the last couple of years. However, Griezmann has been flitting as an elite player he is just under Ronaldo and Messi. Griezmann is an extremely versatile player with the ability to play as a forward, middle field or on the wing in order to create and score many goals. In 53 appearances he scored 26 goals this year for Atletico Madrid.

Paulo Dybala
Paulo Dybala has gotten a lot of praise from the media they have labeled him a young Messi. This is massive expectations and huge shoes to fill. A creative and agile player with excellent technical ability, Dybala is known for his dribbling skills, balance, and close control in limited spaces.
He may be 5'9 be he is always embarrassing all the defenses with his unbelievable speed. The last two years he has really made a name for himself in Juventus. Dybala in his first season in 2015-16, 46 appearances 23 goals. The following year at Juventus in 48 appearances he had 19 goals. Keep in mind that he plays on Argentina national team so he will have good chemistry with Messi.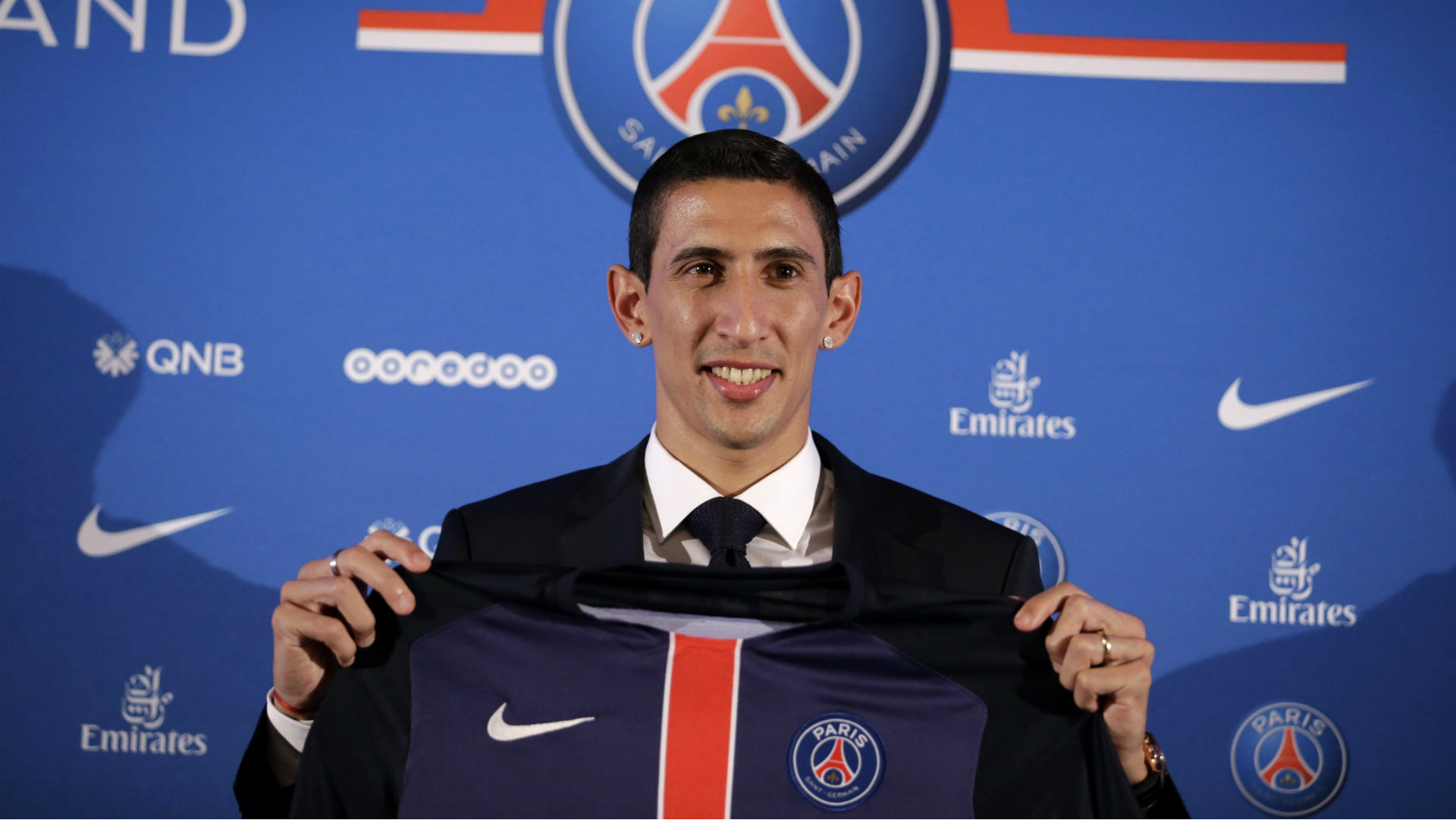 Angel Di Maria
Angel Di Maria has always been underrated and under appreciated his whole career. During his time at Real Madrid, he had made a name for himself and the rest is history. Di Maria made the transition to the Premier League with Manchester United. However, it was a failure because of horrible coaching under Louis Van Gaal. Then he took his talents to France and he looked back. At Paris St Germain it seems that he has found a home in France and he has never looked back. Di Maria also plays on Argentina national team so he will have good chemistry with Messi.
Conclusion
It will be intriguing to see what happens and who Barcelona finds to fill Neymar role at the club. One thing is guaranteed that with €222M they will definitely reload the club with star power that is desperate needed moving forward towards the future.
Photos courtesy via Mirror, The Sun, ESPN FC and Goal
Follow @Nino_416 on Twitter