John Wall held his sixth annual backpack giveaway yesterday in Washington D.C.. Just like the five years before there were local D.C. children that were able to come to a Dave and Busters in Washington D.C. These children were fortunate enough to have a fun filled day at Dave and Busters. The kids were able to play tons of games and afterwards receive a backpack courtesy of Adidas. The backpacks were filled with school supplies to help the children make the transition into the next school year. This may not seem like much to some, but it is EVERYTHING to the kids. As a kid just having the opportunity to be around a star NBA player is big time. And to have a NBA player who actually cares about giving back and the childrens' lives is big time.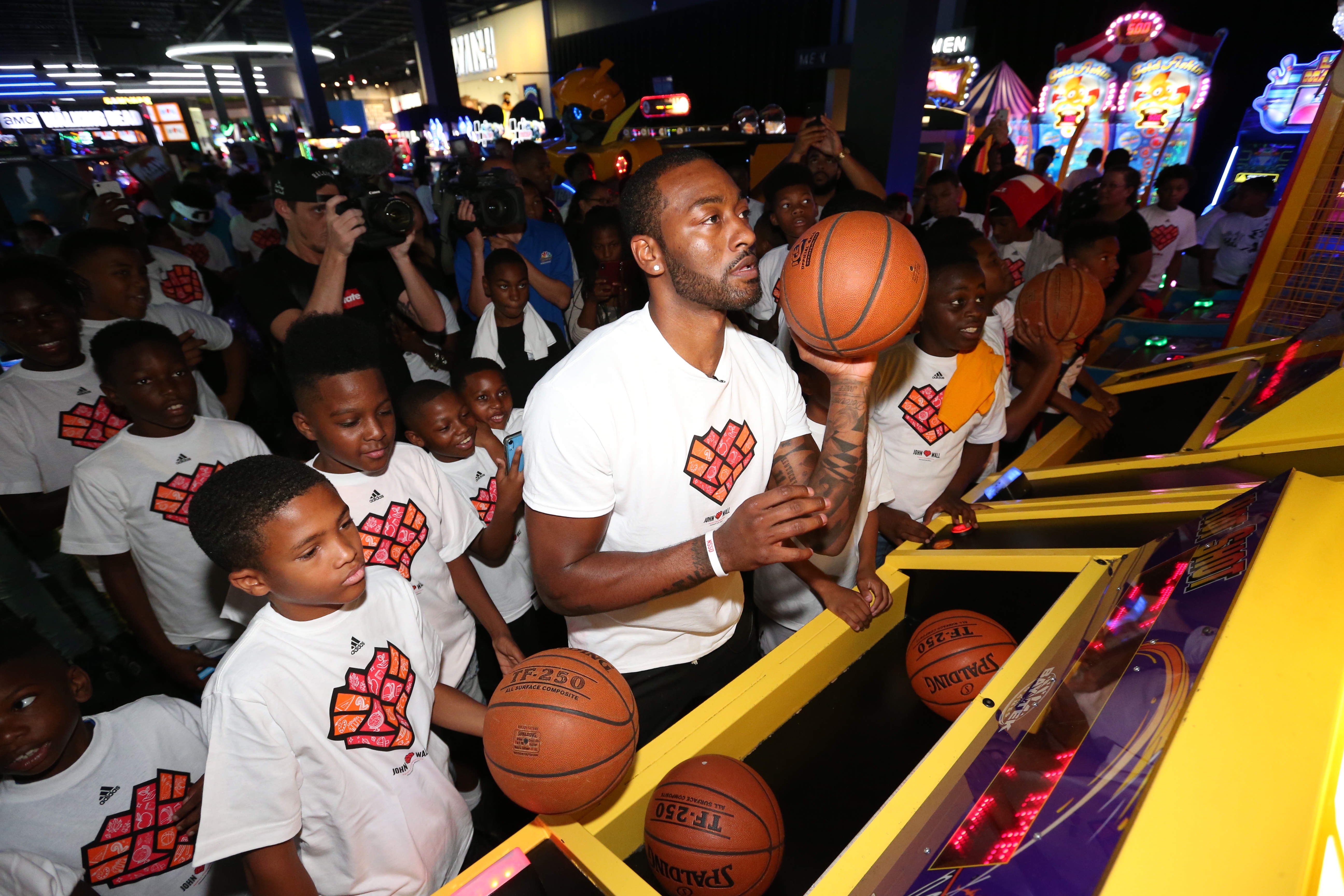 John Wall realizes giving back to the youth is what it's all about
Wall realizes that everything is not all about him. He realizes that it's the least he could do as a rich and famous athlete. Being around kids does something for your spirit and helps liven you up. Wall has developed a strong affinity towards these children around the D.C. area who participated in different things with his foundation. The John Wall Family Foundation does big things around the D.C. area and Raleigh, North Carolina where Wall is from. Wall's heart is in a great place and with the help of Adidas, the Washington Wizards and Dave and Busters. He was able to make this event a tremendous success.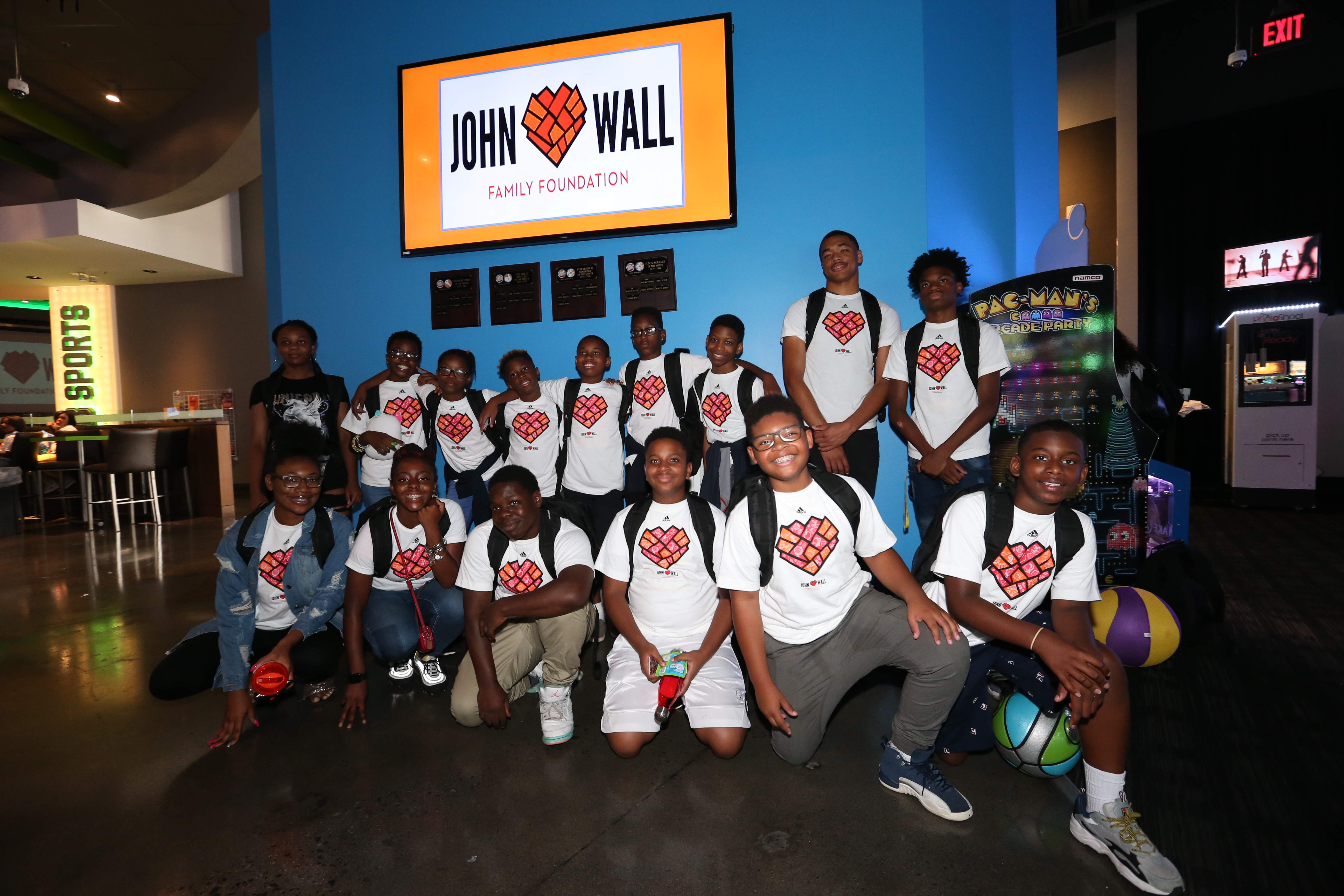 Wall is focused on still improving his life even though he will miss the 2019-2020 season
Wall is still working on his body and his mind even though he is out for the year. He is dedicated to helping the Wizards out in any way he can. He is grateful to have the security that the current contract he is under provides him. He is really facing no pressure when it comes to do. He will have to finish his rehab and then make it happen for the 2020-2021 season.
Wall is also focused on working on his undergraduate college degree. He never earned one because of course he left college after his freshman season at the University of Kentucky. Wall seems to have his head on straight and his life in a good place. Hopefully Wall can stay in good spirits and focused and get back to one hundred percent.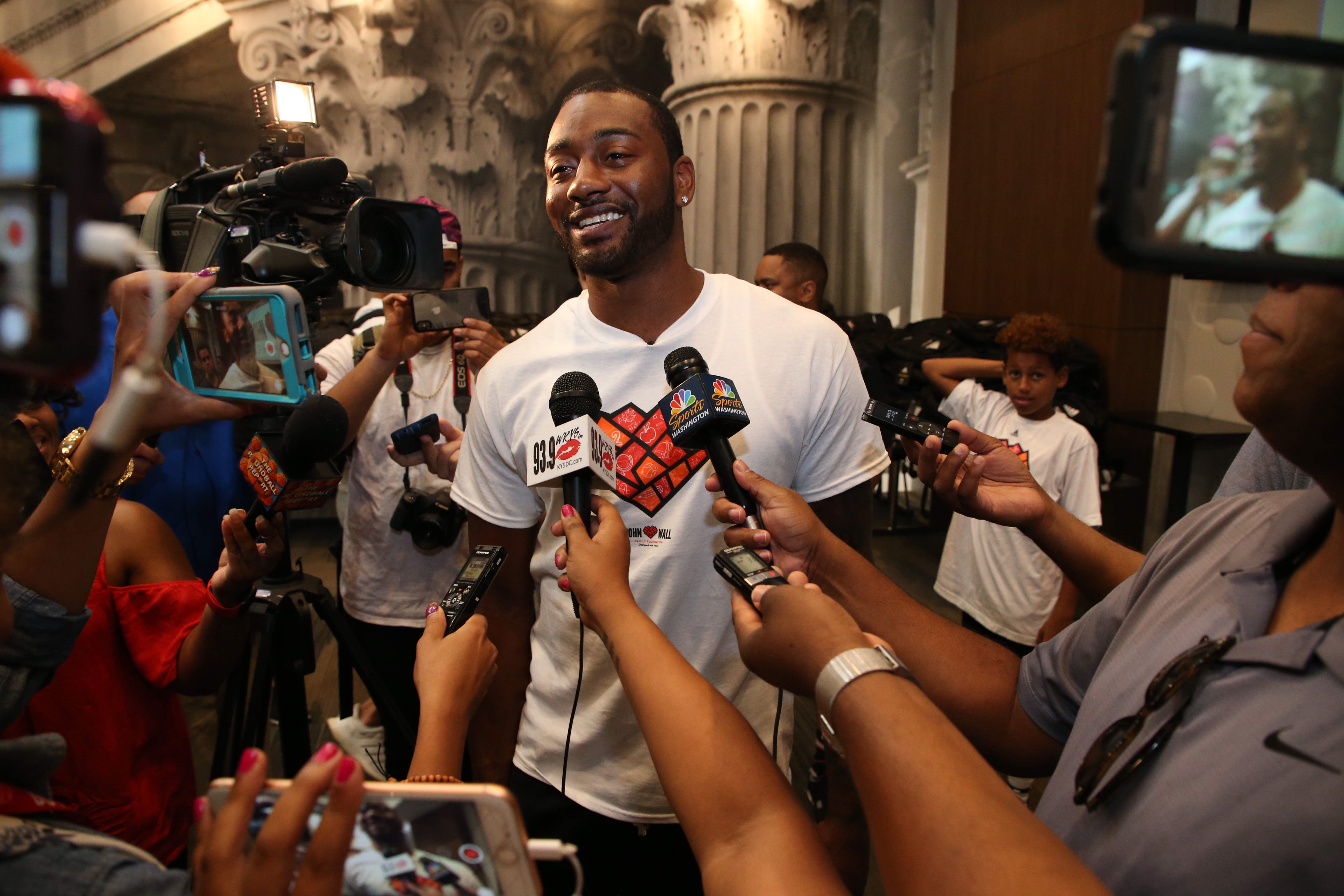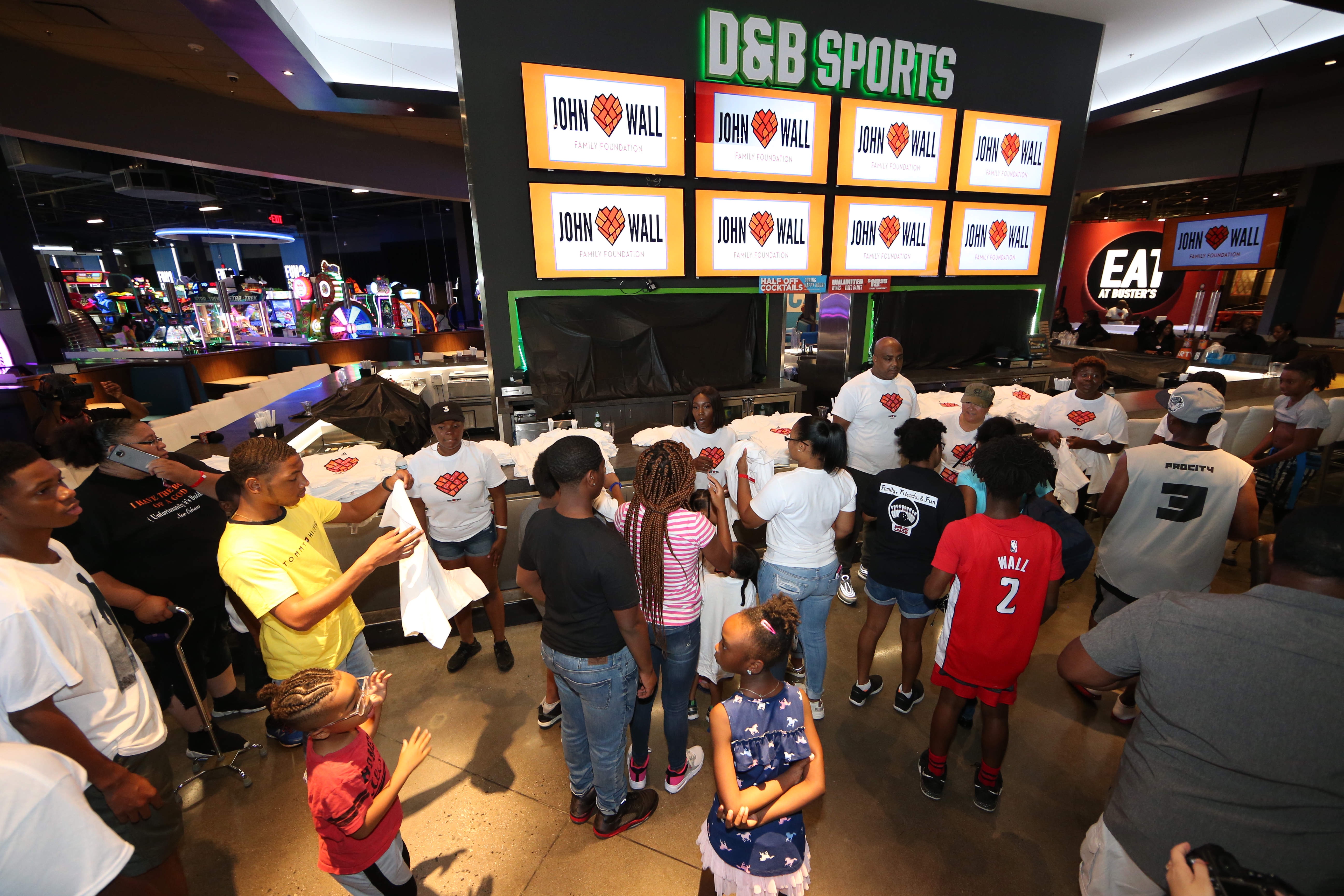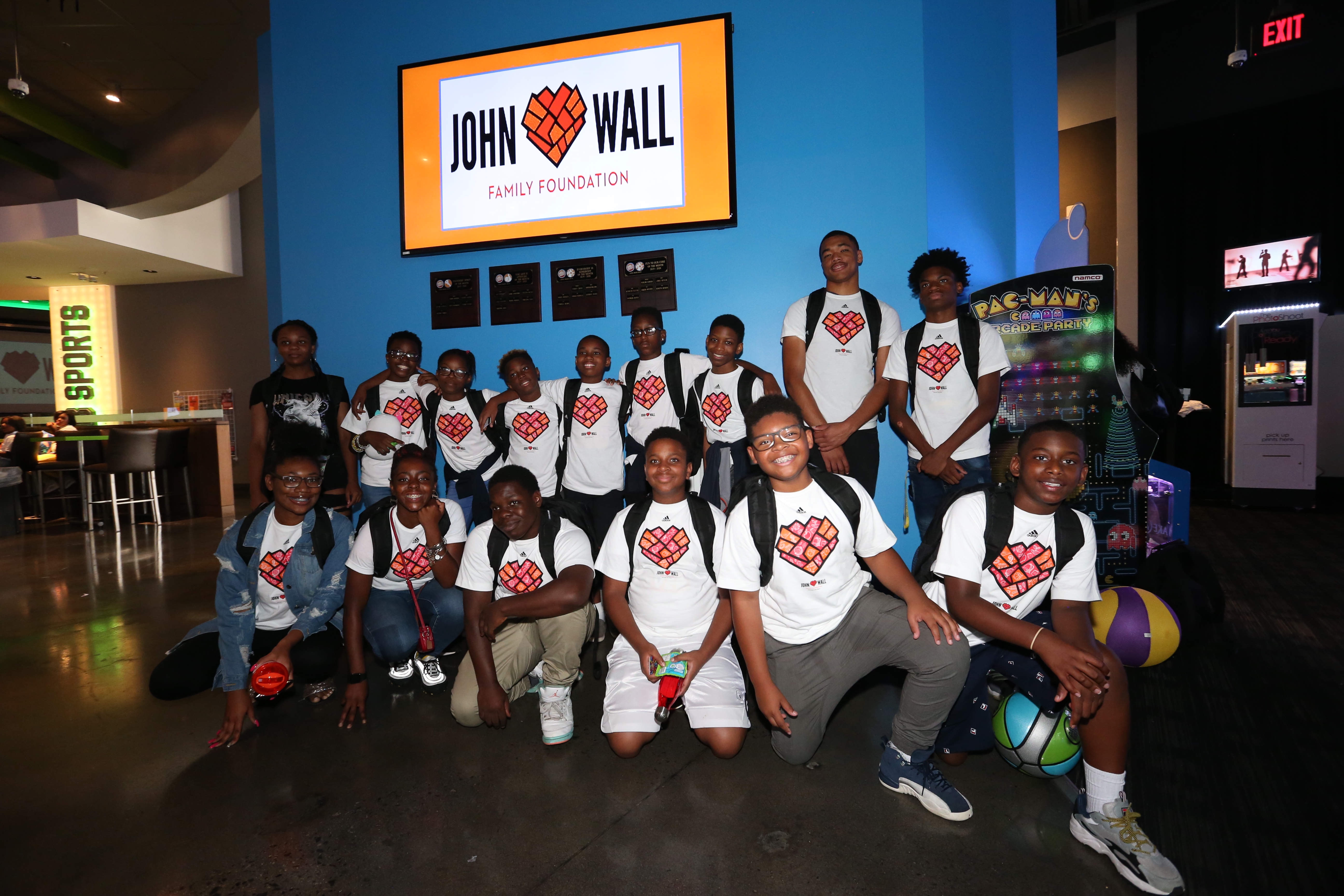 John Wall Media Availibility At The Sixth Annual John Wall Family Foundation Backpack Giveaway
https://youtu.be/1sl7gLGMCJE