Kevin Durant's sexuality questioned by a fan on Twitter
It hasn't even been a full week and already things are getting out of hand on Social Media for Kevin Durant. Early Sunday night recently crowned NBA Champion and Finals MVP got into a Twitter battle with a follower who is still mad at Durant for leaving Oklahoma City and becoming a member of the Golden State Warriors.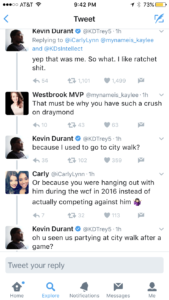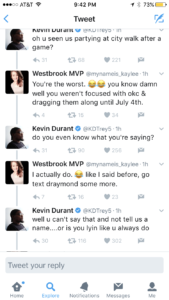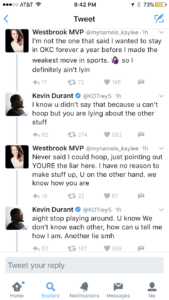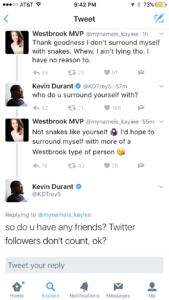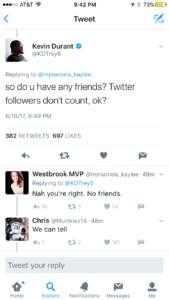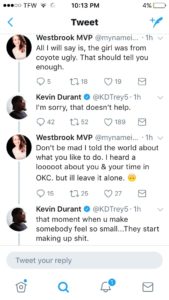 According to the conversation, she seems to go into detail about Durant and Draymond Green. She says "Don't be mad I told the world about what you like to do. I heard a loooooot about you & your time in OKC, but I'll leave it alone." She goes on to call Durant a liar, to go text Green some more and about stringing OKC along before making his decision after the season in which as most know OKC lost a 3-1 series. Durant, of course, questions her creditable
Of course, after the 2016 season, OKC lost a 3-1 series lead to Golden State and Durant would join them during the offseason as the rest was history.
At the end of the day, I believe the woman is reaching and doubt there is any truth to this. She's clearly still upset that Durant left and has reached success elsewhere. Acting like most Oklahoma City fans who are still salty. However, you have to admit this was entertaining.
Welcome to the NBA offseason.