Today, it was made official at Neymar's first Paris St. Germain press conference. Neymar has official become the world's most expensive footballer with the move from Barcelona to PSG. Here are my overall thoughts on the biggest transfer move in soccer.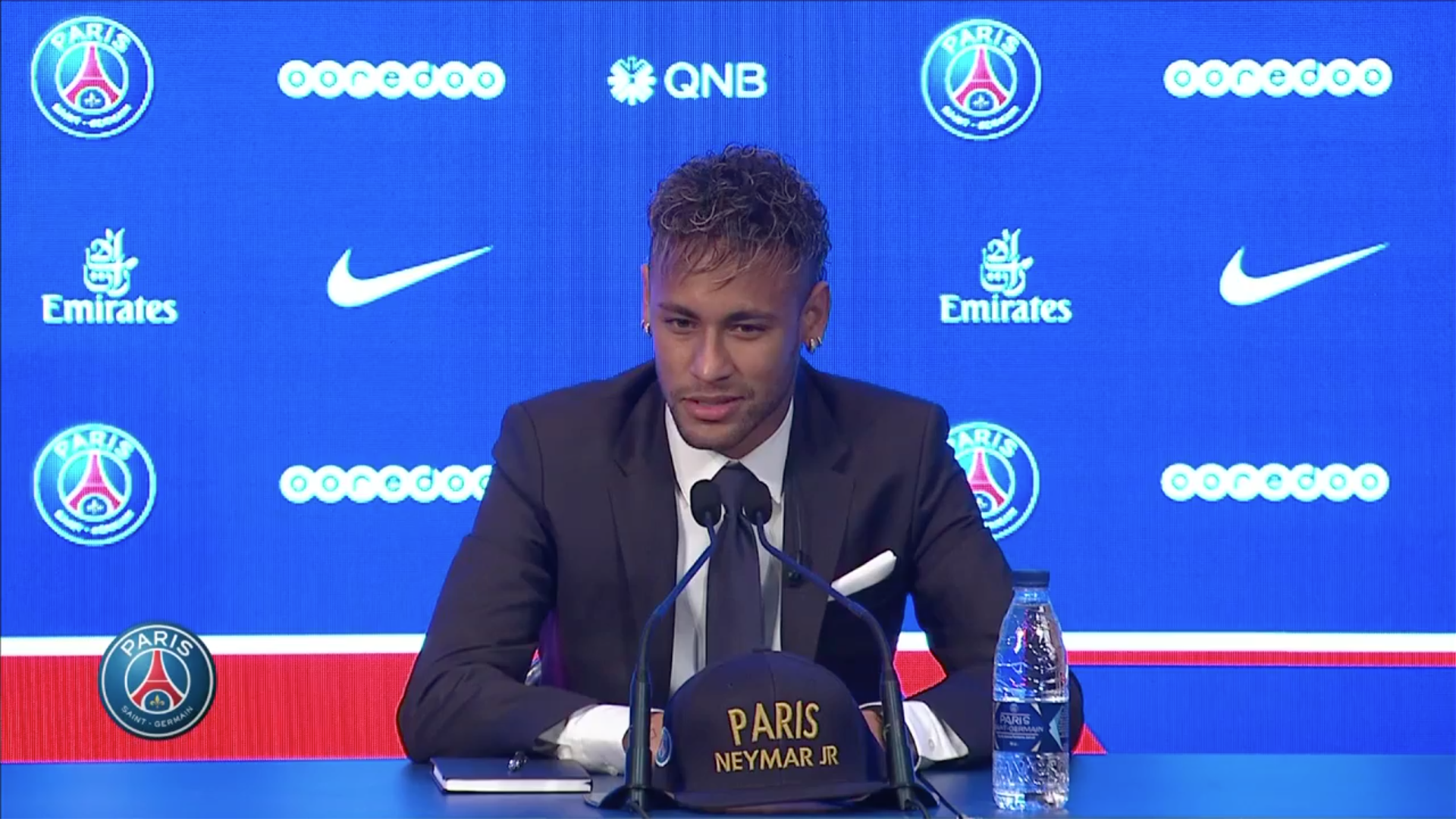 Laughing to the Bank
Brazil forward Neymar, 25, has signed a five-year deal with for a mind-blowing £222M. He will reportedly earn £27m net per year at PSG, or close to £540,000 each week after tax. It is no surprise that Neymar agreed to this transfer at PSG because money talks.

New chapter
Neymar will look to write rewrite his own history. As for the first time, he will look to lead PSG finally  to glory. For the first time in Neymar career he will have to lead his time with help such as Cavani, Angel Di Maria and finally Julian Draxler. However that will be nothing like the fire power of Lionel Messi and Luis Suarez
Ownership
PSG was purchased by their current Qatari owners back in 2011. However, the club has struggled to get past the quarter-finals of the Champions League. PSG suffered defeat at the hands of Barcelona. PSG new star did the damage as he scored twice. Barcelona made history when won the game 6-1 to overturn a 4-0 first-leg deficit as they advanced to the next round.
Yes, the transfer free was ridiculous don't get me wrong, but they will regain all the money back in jersey sales and TV revenue and advertising.The ownership has been aggressive since they took over the club getting star players. All of a sudden, this move just proves that PSG is not playing and they are serious about winning right now.

Pressure
Neymar will be the most pressure he has ever faced in his young career. It will be interesting to see who he will form a partnership with his new club. This current deal smashed the becoming the most valuable player of all-time during the transfer window. He surpassed Paul Pogba following his £89m move to Manchester United last summer. PSG overall goal is to win multiple trophies yearly but more significantly advance deep in the UEFA Champions League.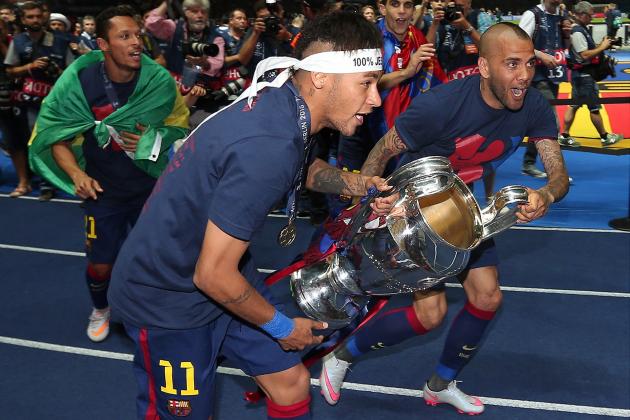 Barcelona connections
The addition of Neymar to PSG, he will be playing with his former Barcelona Dani Alves teammate along with Brazilian Thiago Silva. On PSG now there will be familiarity for all the new additions at the club which is incredible for their chemistry.
Conclusion
Only time will tell if Neymar transfer fee is really worth it. Therefore every game for PSG will have all eyes on him for a good reason to see if he lives up to the hype. This transfer alone makes PSG must watch every game including the UEFA Champions League.
Photos courtesy of PSG, Goal, Toronto Star, Dail Mail UK, Sky Sports, Manchester United and Bleacher Report