Final Four Preview: #1 North Carolina vs #3 Oregon
On Saturday night, the final four begins as the North Carolina Tar Heels take on the Oregon Ducks in a highly anticipated contest. These two experienced teams are ripped with NBA talent. Oregon will be out to prove that they belong in this game and have the pieces to go all the way. On the other hand, North Carolina are on a revenge tour to capture that National Championship that eluded them last year. Surely, we will see both teams scraping and clawing to earn their way to the National Championship game.
How Did They Get Here?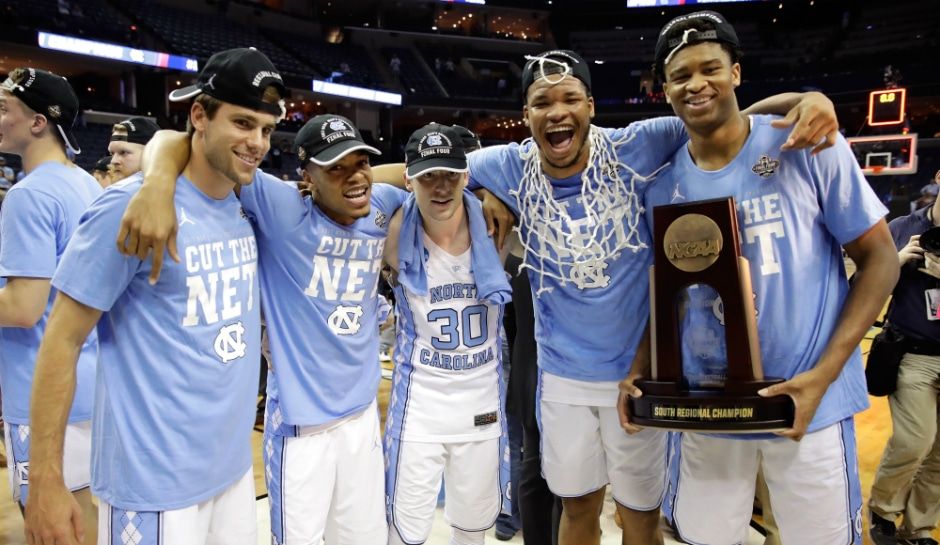 North Carolina had the number one seed in the South bracket which was the toughest. Their bracket featured elite teams like UCLA, Kentucky, and Butler. And the Tar Heels had to face two out of three. After dismantling #16 Texas Southern in round one and barely escaping #8 Arkansas in round two; up next was #4, Butler. They defeated Butler 92-80 in what was a fairly easy win. The matchup against #3 Kentucky was back and forth until the end. UNC would edge out a 75-73 win.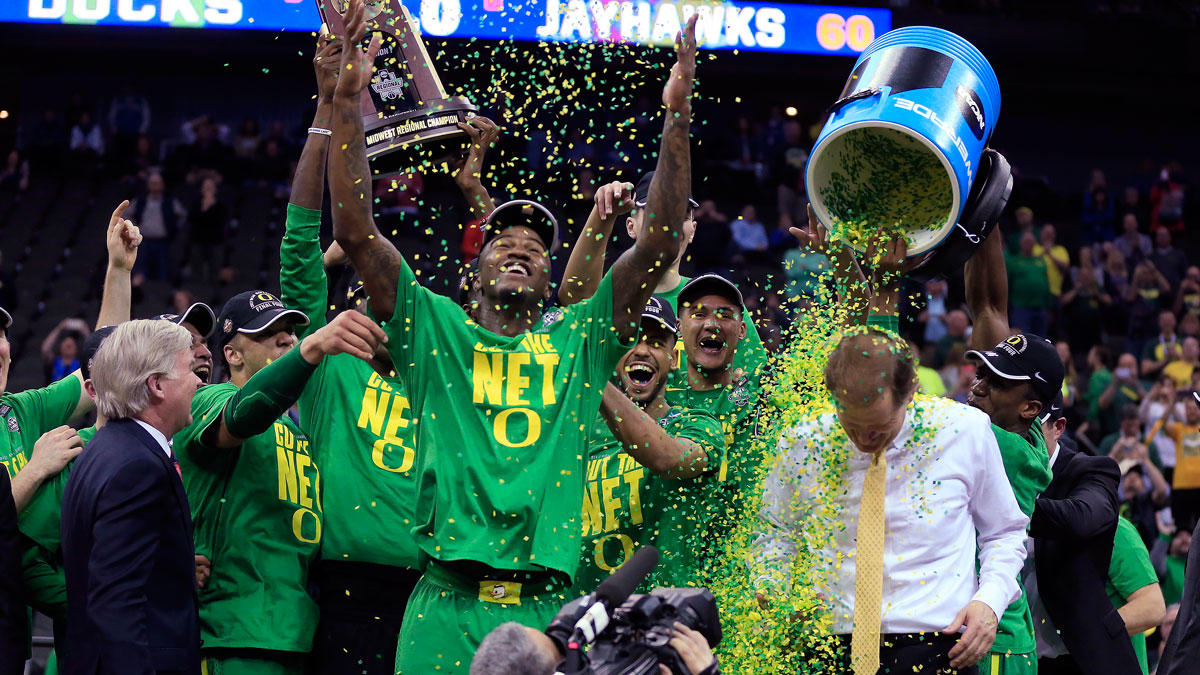 Being the third seed in a bracket could be helpful or a detriment to certain teams depending on the draw. Oregon had to face teams like Michigan, Kansas, and Rhode Island who played them tough. Up first was #14 Iona who didn't stand a chance against the steady Oregon Ducks. Next, they had to play #11 Rhode Island who fought hard but lost 75-72. #7 Michigan was red-hot and didn't look like they would lose but they missed a late three as Oregon would survive. #1 Kansas who were picked by pundits to win it all due to their star power. Oregon played them perfectly and Kansas failed to live up to the bill as Oregon embarrassed the Jayhawks 74-60.
The Preview: North Carolina vs Oregon
With a bid to the National Championship on the line, expect this game to go down to the wire. Whoever wins in the paint should come out with a win. North Carolina needs to rely on big men like Kennedy Meeks, Isaiah Hicks, and Tony Bradley. If they can overpower Dillon Brooks and Jordan Bell, UNC will have a sizable advantage. Bell, the Pac-12 defensive player of the year, will have his hands full but is always up to the task. Rest assured Bell and Brooks won't just let UNC completely dominant the paint. Brooks has also been performing well and is projected to be a top-ten pick in the NBA draft following this season averaging 16 points per game.
Justin Jackson and Joel Berry II vs Tyler "Mr. March" Dorsey will be vital to the outcome. Dorsey has scored at least 20 points in seven straight games. Meanwhile, Jackson has been averaging 18 ppg this year along with Berry's 14 ppg. If UNC can slow down the hot streak of Dorsey and Brooks, Oregon could struggle to score consistently. Another overlooked component of this game is the bench production. Both have solid benches but North Carolina's has been efficient in this NCAA tournament. Luke Maye, who hit the game-winning shot against Kentucky, has been stellar averaging 16.5 points and 7.5 rebounds in the South bracket. Rebounding and field goal percentages are the key stats to look at in the final box score for this game to determine a winner.