Josh Norman has heard the questions all week, and his Washington Redskins coaches and teammates have likely heard them as well. Depending on the reporter who's asking, the questions have all been centered around the emotions of the All-Pro cornerback will have when he takes the field for the first time against his former team, the Carolina Panthers.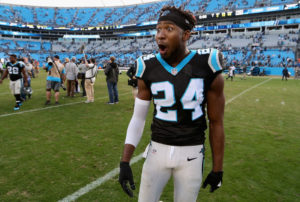 Norman, for the most part, has said that his emotions always run high, and his head coach Jay Gruden has echoed the same sentiment, but knowing the kind of guy Norman is, he should stop fooling us and himself.
Let's Rewind:
You'll recall that Panthers general manager Dave Gettleman designated Norman with the franchise tag after he had the best season of his career in 2015, but eventually they rescinded it after feeling like the cornerback and his agent were asking for too much money.
Norman hasn't ever been one to shy away from the spotlight. Over the course of this season, he's thrown numerous subliminal shots at Carolina. Even this week, through his usual "My emotions, won't be different" answers, Norman did bring up the situation with Gettleman and said that it made him feel unwanted and how much it hurt.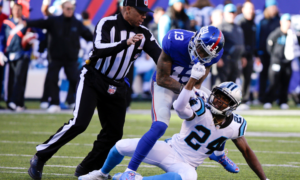 Let's not forget that this is the same guy who spent an entire offseason beefing with New York Giants wide receiver Odell Beckham, Jr., almost a full year after the two Pro-Bowlers spent virtually an entire football game jawing and fighting with one another.
Norman has said in the past that he plays with a chip on his shoulder. He and his teammates honestly can't expect anyone to believe that Norman is not upset. Can we really expect him to suddenly be mellowed out against the team that didn't think he was worth to keep? Come on, now
This is most certainly a game that Norman, whether he'll admit to it or not, has had circled on his calendar since the day he arrived in the nation's capital. It's certainly going to be can't miss TV on Monday night at FedEx field.