Jon Jones New UFC Light Heavyweight Champion
Jon Jones made his long-awaited return to the octagon. He took on his rival Daniel Cormier for the UFC Light Heavyweight Championship. Here are my thoughts on the main event from last night and what could happen in the future.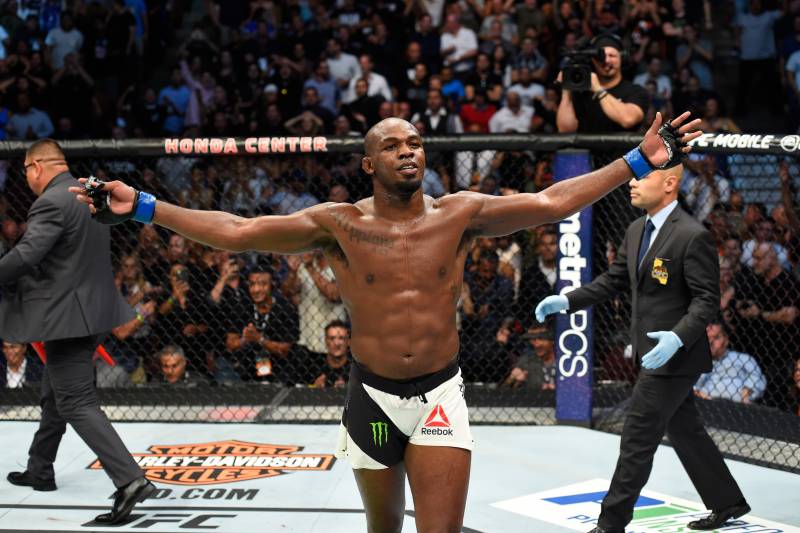 Best
Jones just proved that he is simply the best pound for pound fighter of all-time. Due to the fact, that Jones can take a year off but he still dominated. Even though throughout he looked sloppy which was understandable for being off for an entire year.

Setbacks
Even human being has to eventually go through setbacks in order to evolve as an overall person. Jones skills have never been questioned it has only been his antics outside the octagon. One of his many issues started back in April 2015 he was stripped of his title and he was suspended indefinitely in connection with a hit and run that he was involved.Cormier, who lost against Jones at UFC 182 in January 2015, went on to defeat Anthony Johnson to become the new UFC Light Heavyweight Champion.
Return and suspension
On October 23, 2015, the UFC announced that Jones had been reinstated to the active roster, nearly after six months of being suspended. A rematch with Daniel Cormier was expected to take place on April 23, 2016, at UFC 197. All of a sudden, Cormier could not take the fight due to a foot injury. Therefore, he was replaced by Ovince Saint Preux Jones defeated Saint Preux by unanimous decision.
He had a rematch with Cormier had been rescheduled and was expected to take place on July 9, 2016, at UFC 200. Unfortunately,  he was involved in another controversy for anti-doping policy violation. On November 7, 2016, it was announced that Jones had been suspended one year by USADA it was moved to July 7. Days after UFC made another bombshell announcement that he had been stripped of his interim title once again. He made history for all the wrong reasons as he became the first fighter in UFC history to be stripped the UFC Lightweight Heavyweight Championship twice.
Rematch
Fans patiently waited a year to see Jones return home inside the octagon. Jones looked to regain his UFC Lightweight Heavyweight Championship. Their first counter, Jones was too much for Cormier to handle he lost by unanimous decision. This rematch was a career redefining moment for Daniel Cormier a win was much-needed to prove he is the very best. Cormier performed much better than their first encounter he held his own.
However, Jones was just too good after he stunned Cormier with a devastating kick to the head it was all downhill after that. Jones did not waste any time as he capitalized and went in for the kill with dangerous knees and strikes with eventually lead to a TKO in round three. As a result, Jones is the new two-time UFC Lightweight Heavyweight Champion.
Conclusion
After the fight, Jones called out Brock Lesnar to a super fight. There has been heavy speculation over this super fight for the last couple of days. This match will happen Jones needs to be tested with legit competition for the first time in his career. Only time will tell what will happen between Jones and Lesnar fans will have to wait to see if UFC president Dana White can work his magic once again.
Photos courtesy via Mirror, Bleacher Report, Metro UK, Rolling Stone
Follow @Nino_416 on Twitter