There have been some interesting comments about the 2017 NBA Finals between the Golden State Warriors and the Cleveland Cavaliers. These comments have to take the cake.

Former NBA referee Tim Donaghy believes that the NBA is going to fix Game 5 of the NBA Finals tonight. He appeared on KNBR 1050 stating the following:

"There's no doubt in my mind (the NBA) would love this thing to go to a Game 6," Donaghy said. "I think they're going to show (the referees) a lot of plays that should've been called against Golden State and weren't. I think they're going to concentrate on (Draymond) Green and make sure that he isn't able to be in any physicality or rough house anybody in any shape or form. You're probably going to see him in foul trouble again. It's a situation where they're going to try to get a Game 6 and open things up to create some more revenue for the league."

"I've been in the situation before, I've been in these meetings, I've been in these sessions. I've walked out of them with my crew and kind of laughed thinking to ourselves, 'Wow, they really want the Lakers,' or 'They want the Spurs, or the Cleveland Cavaliers to win tonight.'

"It's no secret we've walked out of these sessions laughing because David Stern was on TV one time saying the best NBA Finals would be the Lakers vs. the Lakers. It's in the back of their mind at all times what's best for the league. Dick Bavetta came out on occasions and said he was put on Game 6's to make sure Game 7's occurred. It's a form of entertainment, and if you're going to advance as an NBA referee and make that $75 to $100,000 a year refereeing in the playoffs, you're going to give the league what they want because they're grading you, they're advancing you and they're paying you."

To give a background on Donaghy, he was an NBA referee from 1994-2007. He was investigated by the FBI for allegations that he was fixing games and betting on games during the last two seasons of his refereeing career. He would then resign from his position.

After resigning, he plead guilty to the charges against him and was sentenced to 15 months in prison with three years of supervised release. He would finish his prison sentence in 2009. Since then, he has constantly accused the NBA of fixing games.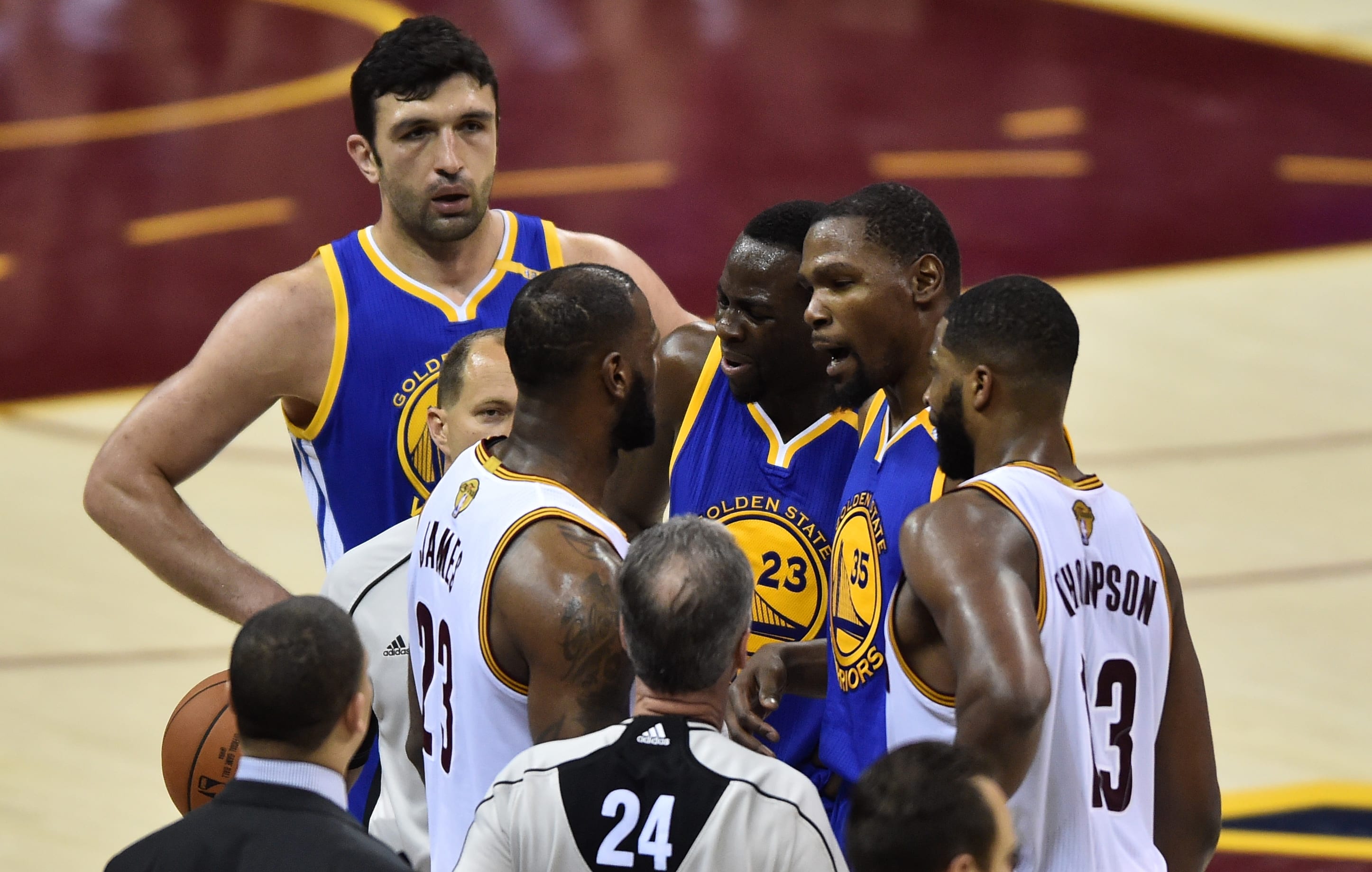 Just in Game 5, Green was charged with two technical fouls, but wasn't ejected. This questionable non-ejection was criticized around the NBA world. It puts into question Donaghy's allegations against the league. At the same time, Donaghy would a person that would know the inner workings of NBA refereeing, so their could be something to his comments.

Depending on what happens in Game 6 tonight, especially if the Cavaliers receive more calls, it could bring the league under high scrutiny. If his comments are founded in fact, remains to be seen.

Header image via Rocky Widner/NBAE/Getty Images.