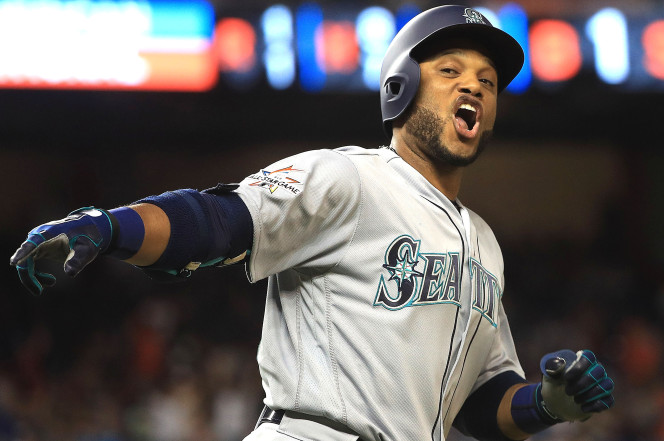 The American League All-Stars were not denied another victory in Tuesday's MLB All-Star Game.

Miami, Fl – The festivities of the MLB All-Star week came to a close on Tuesday night, where the National League and American League All-Stars participated in the 88th matchup located in Marlins Park in Miami. The American League would defeat the National League 2-1 in the tenth inning, after a Robinson Cano home run.

The National League came into Tuesday's matchup the losers of four straight MLB All-Star Games. They would attempt to change their fate on Tuesday, starting with great pitching from Washington Nationals starting pitcher, Max Scherzer. Unfortunately, the fun wouldn't last for the National League.

In the fifth inning after a Jonathan Schoop double, Miguel Sano drove in Schoop on a single that was blooped into right field. St. Louis Cardinals catcher Yadier Molina would hit a home run in the bottom of the sixth, tying the game at 1-1. No one else would score until Cano hit the go-ahead home run in the tenth inning.

After Cano's homer in the top of the tenth, Cleveland Indians relief man Andrew Miller slammed the door shut to end the game with a save.

Local Stars

The Washington Nationals boasted five All-Stars during Tuesday's matchup. Outfielder Bryce Harper, second baseman Daniel Murphy, first baseman Ryan Zimmerman and pitchers Max Scherzer and Stephen Strasburg all participated.

Harper made an amazing catch, which was overshadowed by a hairflip:

Tonight's Mane Event LIVE on @MLBONFOX! #ASG pic.twitter.com/WJTXUp43oJ

— Washington Nationals (@Nationals) July 12, 2017


Scherzer pitched a fairly clean inning in the first, as he would only allow one hit.

Reigning NL Cy Young winner Max Scherzer started the @MLB #ASG, did reigning NL Cy Young winner things:

1 IP // 1 H // 0 ER // 0 BB // 2 K pic.twitter.com/RhT11jOdqY

— Washington Nationals (@Nationals) July 12, 2017



Murphy led off the bottom of the second inning with a hit and Strasburg made the young and powerful Aaron Judge look absolutely silly with a hard-breaking slider:

We'll spare you the legalese and just leave you the gif… pic.twitter.com/MkwE8ZxZWZ

— Washington Nationals (@Nationals) July 12, 2017


As for the Orioles, the aforementioned Schoop had one of the plays of the game. He was able to reach base on a fifth inning double. He was driven in by Sano.