AJ Styles is considered by many wrestling fans as arguably the best wrestler in the world. Styles has held all the major titles in TNA and New Japan Pro Wrestling. Styles has accomplished everything you can accomplish in Wrestling. However, the only obstacle that stood in his way was making it to the WWE. It is less than a week away from the Royal Rumble, therefore let's reflect on AJ Styles debut from last year.

WWE Debut
Styles made his official debut to the WWE on January 24 at the Royal Rumble last year. It was a smart decision to have him debut at the pay-per-view being in Orlando. Due to the fact that he had a strong following in Orlando from all the years, he spent in TNA. Styles debut at number three and he received a loud ovation as expected. He had an impressive showing eliminating Curtis Axel and Tyler Breeze, before being eliminated by Kevin Owens, he lasted just under 29 minutes.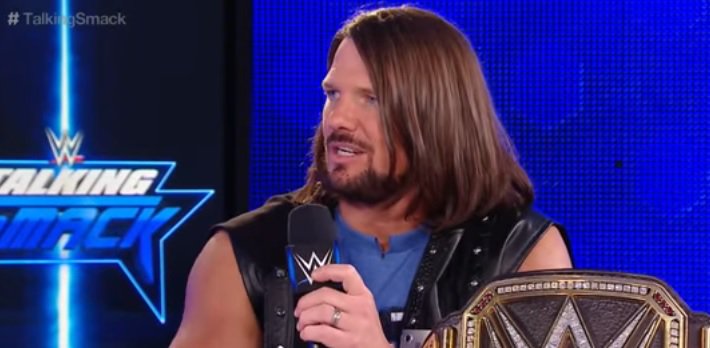 Mic Work
Everybody knows whenever Styles steps inside the ring the fans will be entertained. Once aspect that surprised a lot of fans was his mic ability. Styles deserves a lot of credit for improving on his weakness and his overall craft on the mic.
Making stars
The true measure of a superstar and an MVP of the company is when you can put over talent. A prime example of this is when Styles made James Ellsworth look like a superstar. Styles was so selfless that in four matches he came up short. He had a losing record against Ellsworth which is three to one against the phenomenal one. Ambrose and Styles were the main reasons why Ellsworth received a SmackDown contract.
Phenomenal matches
Since he debuted with the WWE last January he hasn't had one bad match. His first big feud involved Chris Jericho as they briefly formed a tag team. They came up short against The New Day then Jericho turned on him. This would lead to Styles against Jericho last year at WrestleMania 32. The match itself was fantastic but the outcome of the match shocked the wrestling world as Jericho came out victorious. Fast forward during the 2016 WWE draft on July 19, Styles was drafted to SmackDown as the brand's second overall pick.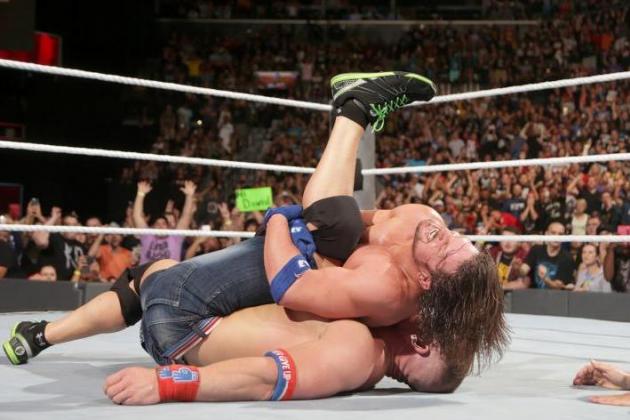 Photo credit via Bleacher Report
Feud with John Cena
Styles would make a significant impact as he took on John Cena in a series of matches. He would defeat Cena which shocked the wrestling world. At the time that was his biggest win which earned him a title shot at the WWE World Championship.

WWE Champion
The WWE decided to bring back the Backlash pay-per-view back in September. Styles took on Ambrose for the WWE World Championship and it was an instant classic. Styles used questionable tactics such as a low blow and connected with the Styles Clash as he became the new WWE World Champion. A month later at the No Mercy PPV, Styles had his hands full defending his WWE World Championship. A triple threat match with Ambrose and Cena. Once again Styles would survive staying undefeated against Cena.
All photos are credited to the WWE
Follow me on Twitter @Nino_416