Andre Ward Faces Off Against Sergei Kovalev in Rematch for Title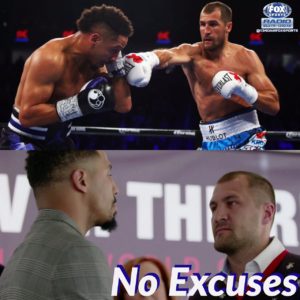 LAS VEGAS (AP) — Andre Ward won't apologize for the close decision that Sergey Kovalev insists should have gone his way when the light heavyweights fought in November.
Still, he's eager to clear up any remaining doubts when they meet Saturday night in a 175-pound title rematch.
"I am looking forward to making a statement in this fight, and removing any doubt that may be out there," Ward said. "Some of you think I lost the fight, but you've got to look at the other side of that coin. There a lot of people who are convinced I won it."
Ward is among those people, and the fact that he rallied from a second-round knockdown to win makes him even more confident about the rematch. Kovalev faded in the first fight, and Ward plans to do everything he can to ensure that happens again.
"When he can't get you out of there he fades," Ward said. "You kind of see a theme in his fights. He's so used to people trying to get away from his power that he's able to rest between the action. He's not used to someone pushing the action."
The rematch is as intriguing as the first fight, when the question was whether Kovalev's vaunted power would carry the day against a fighter who never really excites fans but always leaves the ring with his hand raised. Ward, the 2004 Olympic gold medalist, hasn't lost since age 12, though Kovalev is convinced there should be one big loss on his record.
"I know I will get my belts back," Kovalev said. "I was empty in the first fight. For him it was like fighting a heavy bag."