Chick-Fil-A Peach Bowl Preview: #4 Washington Huskies vs #1 Alabama Crimson Tide
New Year's Eve means the College Football Playoff is finally here. After months of debating, a few upsets that shook the standings we're down to four teams. Let's preview the Chick-Fil-A Peach Bowl: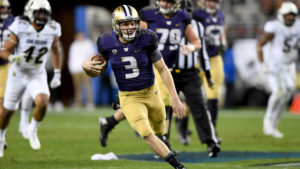 What to know about Washington:
Quite frankly, the Washington Huskies have a mountain to climb if they want to advance to the national championship. They're attempting to try and take home the title for the first time since 1991 – behind the arms of QB's Billy Joe Hobert and Jacksonville Jaguar legend Marc Brunell. As far as number four ranked teams go, the Huskies are one of the best on paper. This team is for real and they're not here by chance. The only blemish to their name all year came against USC when they lost at home 26-13 on November 13.
Led by sophomore quarterback Jake Browning, though, the Huskies went on a sensational run this season that saw them top 60 points twice and 40 points nine times. Browning is second in the FBS throwing 42 touchdowns on the year. These Huskies are a complete team but haven't faced a challenge like Alabama. The Tide boast a very prolific offensive attack and are also known for their top tier defense as well. With that said, the Huskies are the fourth highest per-game scoring team in the country with 44.5 points on average. Washington's defense is a force to be reckoned with as well. They've forced an FBS-high 33 turnovers, 19 of them via interceptions.

What to know about Alabama:
The player to watch in this game – obviously – will be quarterback Jalen Hurts. As a freshman, everyone is expecting a blunder or two here and there but the kid hasn't faltered yet this season and there's no reason to think he will now. The SEC Player of the Year has passed every test. But this is his biggest stage.With that said, he hasn't seen a stage quite as big as what awaits at the Georgia Dome with a national championship possibility hanging in the balance. Clearly, the ffreshman thrives on pressure with a completion percentage of 65.3% – 13th best in the nation – but as we alluded to, the national playoffs are a whole different animal. Hurts isn't just a threat through the air, though, like Browning of Washington, he's a mobile killer as well. He's run for 842 yards with 12 rushing touchdowns surreal numbers for a quarterback of any age.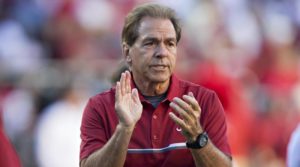 Typically, Bama is one of the top offenses in the country, but this year has been a little different. They're still atop the SEC with 471.3 yards per game, however, 26th overall in the country – not exactly top dog numbers. Their defense has been the best part of their game giving up only 11.8 points per game which leads the country.
Prediction:
This game will be closer than most will think. Washington has the offense to keep it close. If Alabama's defense falters and or if Hurts stumbles, they could be in trouble. The Huskies could take advantage and possibly pull off a huge upset.