This week Rooney made the move back to his club that gave him his opportunity. It is a two-year deal with terms undisclosed. Rooney left Everton back in 2004 at 18 years old for 150,000 at the time. Here are my overall thoughts on Rooney's departure from Manchester United to back home to Everton.
Championship pedigree
During his time at Manchester United Rooney achieved massive success at the club. He won the following trophies with Manchester United.
Premier League trophies: 2006–07, 2007–08, 2008–09, 2010–11, 2012–13
FA Cup: 2015–16
Football League Cup trophies: 2005–06, 2009–10, 2016–17
FA Community Shield trophies: 2007, 2010, 2011, 2016
UEFA Champions League: 2007–08
FIFA Club World Cup: 2008
UEFA Europa League: 2016–17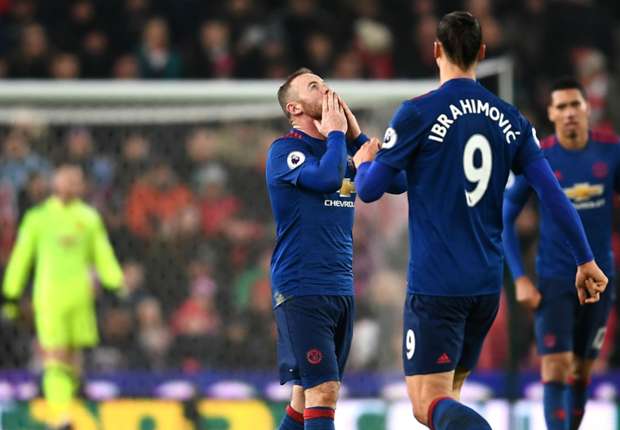 Legacy
Rooney left his mark on his legacy during his time at Manchester United. Rooney scored against Reading in the third round of the FA Cup to equal Bobby Charlton as Manchester United's top goalscorer of all-time.
On January 21, 2017, Rooney stood alone as he finally surpassed Charlton to become the outright leading scorer for Manchester United after scoring his 250th goal. It came in epic fashion it was from a beautiful free kick to tie the game against Stoke City.
Transitioning
The move was bound to happen as Manchester United as they were flirting with Romelu Lukaku serious for a couple of days. Plus factor in that Rooney was getting older at 31 years old the club that his best days are behind him. Jose Mourinho and Rooney clearly did not see eye to eye. During last season Rooney would have a permanent spot on the bench.
Conclusion
It will be an intriguing season for Wayne Rooney coming back home to Everton. Rooney will massive shoes to fill with the departure of Romelu Lukaku. Lukaku had a fantastic season last year as he scored 25 goals compared to Rooney eight goals.
Love or hate Wayne Rooney will always be a Manchester United legend and his numbers will never surpass in my opinion. From a business perspective, Manchester United make the best decision for the club's future.
Follow Nino_416 on Twitter
Photos courtesy of Sky Sports, Mirror, Goal, BeIN Sports