Manchester United had a very busy week shipping off Rooney to Everton and finally signing their new striker Romelu Lukaku. Chelsea decided to match Manchester offer of £75m but the final number was £96M in bonus to United. Lukaku has found a new home with Manchester United at Old Trafford for the next five years.
Choices
Manchester United was in desperate need of a clinical finisher that can score goals. United struggled hard last year so it was a top priority for them coming in the off-season. The club had a couple of strikers on their mind Antoine Griezmann, Zlatan Ibrahimovic, and Álvaro Morata but they decided to choose Romelu Lukaku instead.
Special bound
Romelu Lukaku and Paul Pogba were interviewed by ESPN FC once the deal was made official this week. In this interview, you could clearly see their special bond. Both Lukaku and Pogba have been friends since the age of 15 years old. Back in Manchester, they are next door neighbors. Therefore it will be interesting to see if their chemistry can translate on the pitch.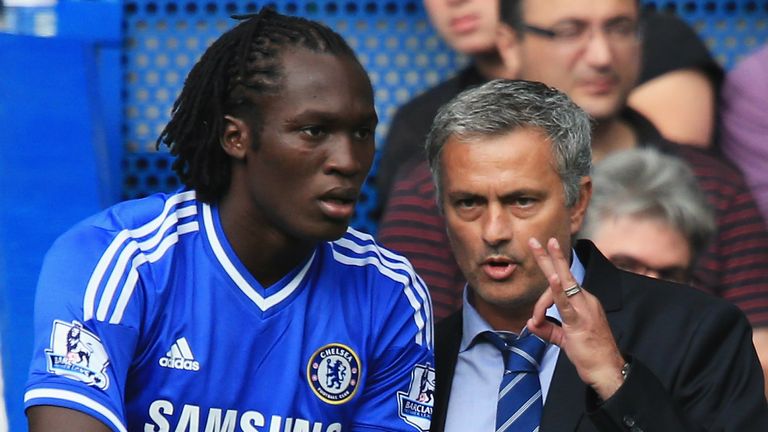 Playing under Mourinho
For those that don't know Romelu Lukaku was with Chelsea under Jose Mourinho. However, during that time he wasn't getting enough playing time. Therefore Lukaku moved to Everton in order to make a name for himself. Now that he has evolved into a top-tier player in England he wants to reunite with Mourinho.
Trophies
Every player when joining a big club wants to win trophies. Even though it has been a long time since United won the Premier League trophy during the 2012-13 season. Romelu Lukaku hopes to change United fate but they have some momentum as the club won three trophies last year.

Stats
Stats often indicate how important you are to your club. Therefore you can see a big difference when he scored for Everton compared to when not. Everton was 35-10-9 when Lukaku scores, but they were 23-35-29 when he does not score.
Lukaku made his mark in Everton's history as he became the all-time leading scorer in the Premier League, with 68 goals. The top four strikers in goals the last four years were led by Sergio Aguero 87, Harry Kane 78, Romelu Lukaku 68 and finally Olivier Giroud with 50 goals. Manchester United's last player to score 20 goals in a Premier League was a while ago. Robin Van Persie was the last striker to do so with 26 goals in 2012-13 season.
Conclusion
There is no doubt in mind that Romelu Lukaku is a great player who can fill the net. However, the only problem is that he needs to stay motivated and score with consistency on a weekly basis because every game matters when chasing the Premier league trophy. Therefore you can't go five or ten missing without scoring goals.
Photo courtesy Manchester United, Telegraph, Sky Sports, Daily Mail, Mirror,
The stats were provided by ESPN FC
Follow @Nino_416 on Twitter