Extreme Rules PPV Preview
This Sunday the WWE will take things to the extreme at the Extreme Rules pay-per-view live from Baltimore. Therefore here are my overall thoughts as well as my predictions.

Mixed tag team match
Rich Swann and Sasha Banks vs. Noam Dar and Alicia Fox
This match should take place on the main card as it is in Rich Swann's hometown of Baltimore. Alicia Fox was caught up in a love triangle first she fell in love with Cedric Alexander. Then she decided to dump him for Noam Dar.
In addition, she played with Swann emotions as well. Noam Dar and Swann have quite a history, as they have competed numerous competitive matches. Banks has lost back to back matches courtesy of Alicia Fox on RAW. Swann and Banks will walk out victorious on the pre-show.
WWE Cruiserweight Champion
Austin Aries vs Neville
They always say that if at first, you don't succeed try again. Austin Aries is hoping that the third time is the charm. He will attempt to dethrone Neville and claim the WWE Cruiserweight Championship at WWE Extreme Rules in a Submission Match.
The rivalry started between Neville and Aries began when A-Double returned from injury. Aries hit the King of Cruiserweights with the microphone. They first met back at WrestleMania 33. The match was fantastic but Neville retained his WWE Cruiserweight Championship in controversial fashion. The champion hit Aries with a finger poke to his eye followed by a Red Arrow.
Aries won a Fatal 4-Way Match on the first WWE 205 Live after WrestleMania to earn another opportunity for the Cruiserweight Championship at WWE Payback. He gave a Neville a run for his money at WWE Payback. Neville sensed he was in trouble as Aries attempted to lock in The Last Chancery locked in order to earn victory.
The King of the Cruiserweights used his intelligence and grabbed the official, as a result, he was disqualified. Neville retained his WWE Cruiserweight using questionable methods. This time around Aries will have what it takes to finally defeat Neville and be crowned the new WWE Cruiserweight Champion.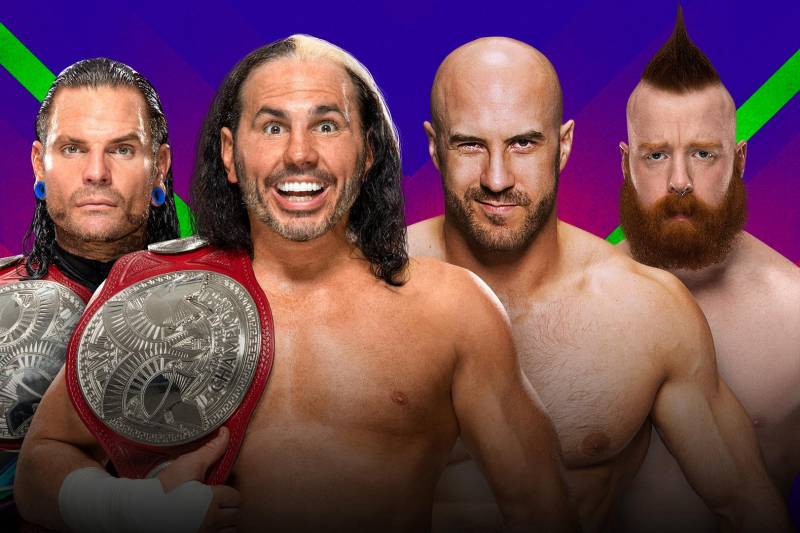 Steel Cage Match
RAW Tag Team Championship
Cesaro and Sheamus against Matt and Jeff Hardy
Ever since their return to the WWE, The Hardy Boyz have been flying high. After The Hardy Boyz successfully defended their titles at Payback. Cesaro and Sheamus proceeded to attack them from behind.
Cesaro and Sheamus were on a mission to prove a point they survived a tag team turmoil match to become the number one contenders to the Raw Tag Team Championship. The match featured tag teams such as Enzo and Big Cass, Heath Slater and Rhyno, Golden Truth and Luke Gallows and Karl Anderson.
This match will be simply amazing on all levels. The Hardy's Boyz will no doubt retain their RAW Tag Team Championships. Jeff Hardy will steal the show with an insane highlight of a Swanton Bomb off the steel cage match.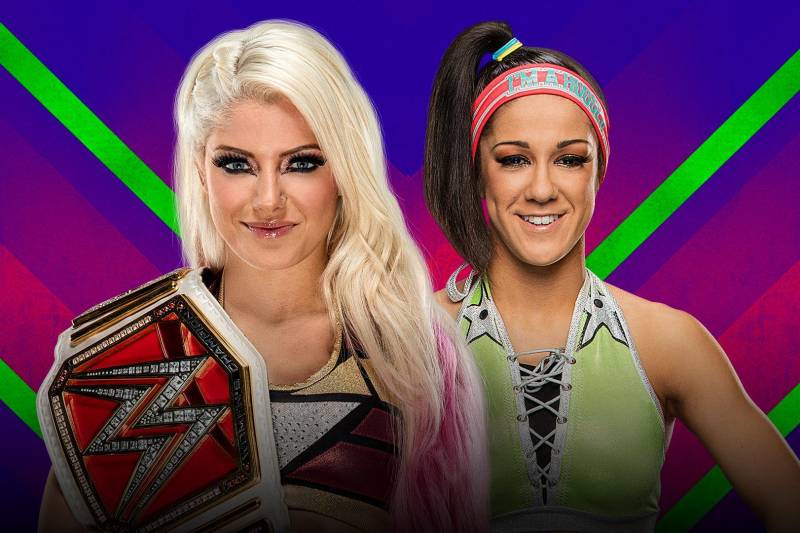 Kendo stick on a Pole Match
Raw Women's Championship
Bayley vs Alexa Bliss
Alexa Bliss will defend her Raw Women's Championship against Bayley in a kendo stick match.Bliss successfully defended her RAW Women's Championship at Payback in Bayley's hometown of San Jose California. Bliss showcased her skills with the kendo stick on this past RAW during this is your life segment which featured Bayley. Going into this match I am very skeptical about this match the Goddess of the WWE will walk out of Extreme Rules still your RAW Women's Championship.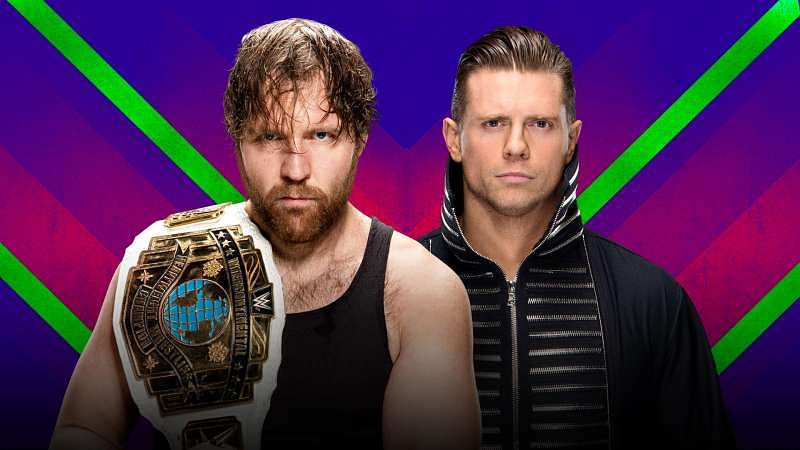 Intercontinental Championship
The Miz vs Dean Ambrose
Dean Ambrose successfully managed to retain his Intercontinental Championship against The Miz after a disqualification on Monday Night Raw. Come this Sunday Ambrose won't have the same fortune if he gets disqualified the Miz will become the new Intercontinental Champion.
The feud between these two has been nothing short of incredible because constantly The Miz rips on Ambrose as he is a paper champion. Stating that Ambrose has destroyed the prestige of the Intercontinental Championship.The Miz will do whatever it takes to become the new seven time Intercontinental Champion.

Number one contendership WWE Universal Championship
Extreme Rules Fatal 5-Way Match
Roman Reigns, Seth Rollins, Finn Bálor, Bray Wyatt and Samoa Joe
At WWE Extreme Rules, for the first time ever, it will be Extreme Rules Fatal 5-Way Match between Roman Reigns, Seth Rollins, Finn Bálor, Bray Wyatt and Samoa Joe. This match will determine who will become the new number one contender for the WWE Universal Championship.Roman Reigns has had quite a year defeating the Undertaker at WrestleMania.In addition he put Braun Strowman on the shelf. Therefore you cannot count out the big dog to overcome any obstacles.
Finn Balor is seeking revenge as he was the first ever WWE Universal Champion. At the time, Balor had to relinquish the WWE Universal Championship. It will be interesting to see if Joe or Rollins can stay focused with their eyes on the prize without killing themselves. As far as Bray Wyatt is concerned he has no hope in this match. Finn Balor will survive and he will be crowned the new one contender for the WWE Universal Championship.
Follow @Nino_416 on Twitter