Ravens vs Steelers, the AFC North could be the Christmas gift
The Baltimore Ravens will travel to Pittsburgh to face the Steelers on Christmas Day. Since Christmas falls on a Sunday this year, the NFL has to decided to play most of its games on Saturday. They are leaving Sunday for two rival games and in the 2016 season, both games have huge implications. At 4:30pm you have the Ravens visiting the Steelers with the AFC North hanging in the balance. At 8:30 pm, you have another huge rivalry as the defending Super Bowl champions Denver Broncos try to hold onto their playoff hopes face the Kansas City Chiefs.
The Ravens Steelers rivalry has made its way to the top of the list as the NFL's biggest rivalry today. The Ravens current four game win streak is the biggest they have had in history. Currently, the Steelers lead the series, 24-21. Now lets take a look at some history.
Rivalry begins with a 1-1 split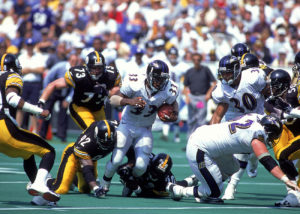 The Steelers are the first team in history to defeat the Ravens
The Ravens defeated the Steelers later in 1996 by the same score, 31-17.
First Loss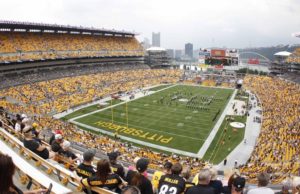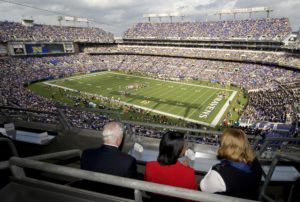 The Ravens gave the Steelers their first loss at Heinz Field.
The Steelers gave the Ravens their first loss at M&T Bank Stadium
Shutouts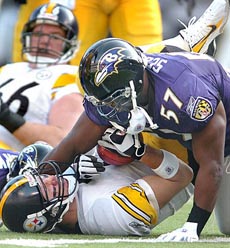 Ravens 2
Steelers 1
Overtime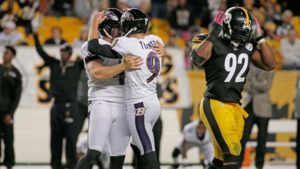 The Ravens are 4-0 when the game goes to overtime.
Largest Margin of Victory in a Sweep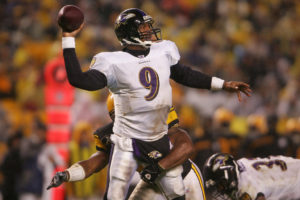 Ravens 58-7
Game 1: 27-0
Game 2: 31-7
Win Streaks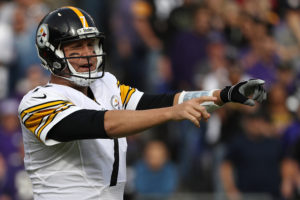 Steelers: 5, twice
Ravens: 4 (Current)
Harbaugh-Flacco vs Tomlin-Roethlisberger*
In the John Harbaugh and Joe Flacco era, the Ravens are 11-9
* There have been different quarterbacks who have started due to injury.
Memorable matchups/ verbal battles throughout the years
Ray Lewis vs Jerome Bettis
Ed Reed vs Hines Ward
Terrell Suggs vs Ben Roethlisberger
Willis McGahee vs Ryan Clark
Joe Flacco vs Troy Polamalu
Haloti Ngata vs Ben Roethlisberger
Torrey Smith vs William Gay
There has been a Thanksgiving moment, will there be a Christmas Day moment, only time will tell.