Life works out in mysterious ways and Jinder Mahal has come a long way from where he started from in the WWE. Therefore it is a perfect opportunity to reflect on Mahal's biggest match of his career this Sunday at Backlash for the WWE Championship against Randy Orton.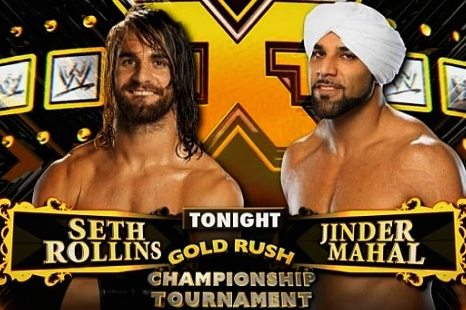 NXT Days
A lot of fans often forget in the early days in NXT, Mahal made it to the finals of the Gold Rush Tournament to crown the inaugural NXT Champion. It was Mahal and Seth Rollins as they met in the finals, it was actually an incredible match but Rollins prevailed as the first ever NXT Champion.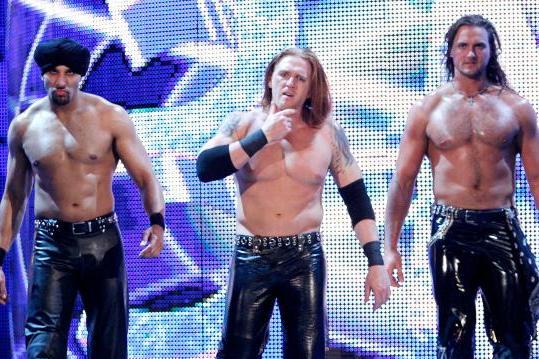 Failures
3MB was formed backed in 2012 when Mahal and Drew McIntyre interfered in Heath Slater's match against Brodus Clay on SmackDown. 3MB had a lot of potential but at the same time, they were destined to fail. In that same year, The Shield debuted for the company so all eyes were on them instead. Mahal and Drew McIntyre were clearly not invested in the gimmick and faction and fans could tell.The losses continue to pile up for 3MB against the Los Matadores. Back in 2014, WWE announced that Mahal was released from the company.
Return
In 2016, the WWE decided to bring back Jinder Mahal. He took on Heath Slater in a match where if he won to win the match he would receive a RAW contract. He managed to defeat his former friend to earn himself a RAW contract. After being on RAW for months and he was going nowhere he needed a change. At WrestleMania 33, Mahal was the runner-up in the Andre the Giant Memorial Battle Royal. It was down to him and Mojo Rawley which nobody expected. Rowley won the battle royal via an assist from one of his best friends in Rob Gronkowski.
WWE Championship
Jinder Mahal was selected to SmackDown Live as a result of the Superstar Shakeup. Later that night, he faced Mojo Rawley and it was Déjà vu all over again. Rawley got another win over Mahal with an assist from Rob Gronkowski. A week later Mahal shocked the world as he won a six-pack challenge against Mojo Rawley, Sami Zayn, Luke Harper, Erick Rowan and Dolph Ziggler and he became the new number one contender for the WWE Championship. However, Mahal got a massive assist via interference from The Singh Brothers. This week on SmackDown Live Mahal picked up his biggest win of his career over a former WWE Champion AJ Styles.
Indian market
It's no secret that India has the second largest market behind China with 1.3 billion for their population. According to WWE Corporate, India represents a social media community of 750 million followers globally. Fans are freaking out about the possibly of Jinder Mahal winning the WWE Championship.
Remember when fans were freaking out when The Great Khali won the WWE World Heavyweight Championship. The Great Khali won the WWE World Heavyweight Championship in a 20 man Battle Royal on SmackDown. How about when The Great Khali shocked the world as he picked up a massive win over the legendary Undertaker.
Conclusion
Randy Orton has fallen flat as the WWE Champion and WWE is all about creating new stars. Jinder Mahal has been building momentum lately so why not make him the new WWE Champion. The WWE has done a great job at building Mahal as legit competition for the WWE Championship. I am actually invested in Mahal overall character and he should win the WWE Championship on Sunday.
Follow @Nino_416 on Twitter
Photo credit courtesy via WWE and Bleacher Report