On Sunday night SmackDown will present the Backlash pay-per-view. This pay-per-view has the possibility to have two matches of the year candidates. Here are my overall thoughts as well as my predictions.

Kickoff Show
Tye Dillinger vs. Aiden English
This match makes no logical sense despite the fact that Tye Dillinger has picked up multiple wins over English.There is no actual feud between the two Dillinger will continue his winning ways.

Erick Rowan Vs. Luke Harper
Erick Rowan is returning from injury and both Harper and Rowan are going headed in different directions.These two have a storied past together as former members of the Wyatt Family. Rowan picked up a shocking victory against Harper on SmackDown Live a couple of weeks ago. Harper should get the win over Rowan in this contest.

SmackDown Women's Champion Naomi, Charlotte Flair and Becky Lynch vs. Natalya, Carmella, and Tamina (Six-Woman Tag Team Match)
This will be an interesting six woman tag team match in order to battle for supremacy on the blue brand. Natalya, Carmella, and Tamina decided to form a faction called The Welcoming Committee. The Welcoming Committee were running things on SmackDown since the Superstar Shakeup. Charlotte made her transition to the SmackDown Live from RAW.
Becky Lynch had the opportunity to join the Welcoming Committee but she decided to join Naomi and Charlotte Flair instead. It should be a great match with Naomi, Charlotte Flair, and Becky Lynch should get the win after taking numerous losses by the Welcoming Committee.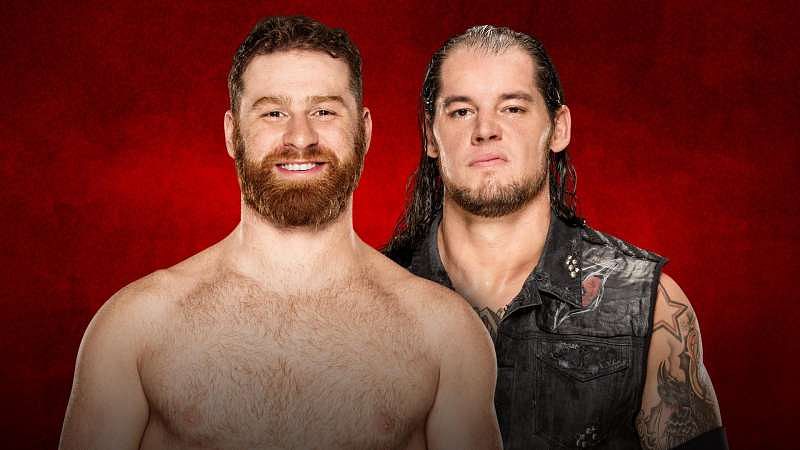 Sami Zayn vs Baron Corbin
Sami Zayn and Baron Corbin have championships on their mind for the future. However, they are both lost right now on the roster. This match will fly under Zayn needs a much-needed win to help his career.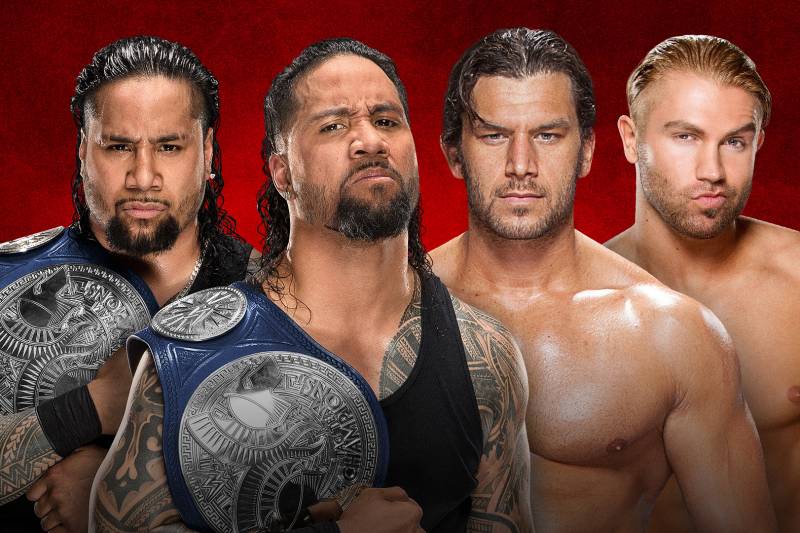 WWE SmackDown Live Tag Team Championships
Breezango vs The Usos
Breezango has always been a talented tag team but they never got quality opportunities. Breezango shocked the world when they outlasted American Alpha, The Colons, and The Ascension in Beat the Clock challenge on SmackDown LIVE. As a result, Breezango became the new number one contenders for the SmackDown Live Tag Team Championship.
Since The Usos regained their third tag team reign and turning heels they have been unbelievable. When the Uso's lost their belts to the American Alpha, it was too soon. Clearly, American Alpha wasn't ready for the spotlight because they fell flat as Champions. Breezango will have their biggest match of their career but they will come up short. The Usos will retain their SmackDown Tag Team Championships.

US Championship
AJ Styles vs. Kevin Owens
This has a great possibly to steal the show between The Phenomenal One AJ Styles and the new face of America Kevin Owens. AJ Styles has had a significant impact on Tuesday nights making SmackDown the better show and brand. AJ Styles earned his US Title shot after he outlasted Baron Corbin and Sami Zayn in a triple threat match to become the new number, one contender.
Owens suffered a shocking defeat at WrestleMania by Chris Jericho. Jericho became the new United States Champion but it did not last long. The following week on SmackDown, Chris Jericho defended his US Championship against Owens this time it was a different result. Owens became a two-time US Champion. After the match, Owens brutally assaulted Jericho which resulted in Jericho being out of action.

Dolph Ziggler vs. Shinsuke Nakamura
This is a match that I cannot wait because I am extremely invested in. Shinsuke Nakamura has dominated NXT and it was time for a change. Then on the Superstar Shakeup Nakamura moved to SmackDown Live. Dolph Ziggler has done an incredible job at building this feud.
Ziggler is far better a heel and him and Nakamura teased the fact that they would have a match on SmackDown Live but it has never happened. Nakamura has not had a match on the main roster the WWE saved him for a pay-per-view setting. It was a genius move because Nakamura should be treated as a special attraction.Therefore, it is Nakamura pay-per-view debut and he will get the win and he will entertain the WWE fans.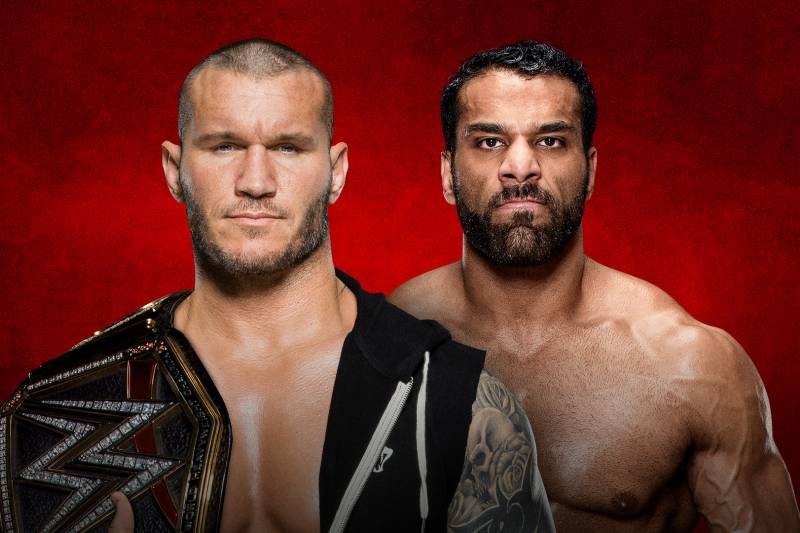 WWE Championship
Jinder Mahal vs. Randy Orton
Jinder Mahal needed a change of setting because when he came back on RAW and he wasn't getting it done. Mahal made an instant impact when he moved to SmackDown Live. Mahal shocked the work he was in a six pack challenge against Dolph Ziggler, Sami Zayn, Luke Harper, Erick Rowan and Mojo Rawley. Thanks to an assist from The Singh Brothers, also known as The Bollywood Boyz Jinder Mahal was the new number one contender for the WWE Championship.
Randy Orton regained the WWE Championship for the 13th time as a World Champion against Bray Wyatt at WrestleMania. At the Payback pay-per-view, Orton and Bray Wyatt made history with the first-ever House of Horrors match. Mahal came out and he provided an assist for Bray Wyatt as he picked up the win.
The last month Mahal has been pushed to the moon he defeated the former WWE Champion AJ Styles this week on SmackDown Live. It will be a very intriguing main event, Mahal will shock the world and he will become the new WWE Champion.
Follow @Nino_416 on Twitter
Photo credit via courtesy the WWE