On Sunday, the El Clasico between two of the biggest clubs in the Barcelona and Real Madrid lived up to the hype. I will provide my overall thoughts for the unforgettable match.
Woke up a monster
Marcelo made a mistake when he connected with an elbow to  Messi which made him bleed. Messi was trying stop or limit the bleeding. In the process, he went through the defense and level the game with a beautiful shot to make it 1-1.

Ivan Rakitic
Whenever Barcelona needs goals in a crucial time Rakitic always steps up. Once again he proved his worth he scored scoring a late goal to give them a 2-1 lead.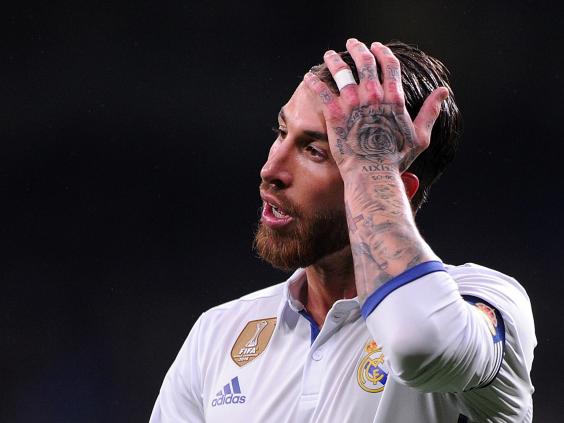 Red card
It is no secret that Sergio Ramos has anger issues and when you mix him with Barcelona something was bound to happen. Ramos had a reckless challenge he went flying into Messi and he got a red card for his troubles.
Unlikely hero
Zinedine Zidane decided to make a substitution that ultimately changed the game. James Rodriguez came on and scored a late goal instantly to tie the game at 2-2.

Ghost
Cristiano Ronaldo always loves the big games and the bright lights. He always scores when Real Madrid needs him but El Clasico was a different story. Ronaldo was very aggressive from start to end, he had numerous chances but could not capitalize and it cost his team the game.

Clutch
Messi has always carried Barcelona when they need crucial goals late in games. On Sunday, was no different Barca went on a late counter attack. Messi got the perfect ball in the box and he came up clutch again he curled the ball inside the post. It was a magical moment because he did this in stoppage time. In addition, it was a special goal because that was Messi's 500th goal for Barcelona.

Celebration
Messi was feeling himself after a brilliant goal. Therefore he wanted to celebrate Santiago Bernabéu Stadium in front of Real Madrid fans. He took off his jersey to reintroduction himself to the Madrid fans.
Conclusion
Winning El Clasico was massive for Barcelona confidence.  With the win, Barcelona moved level with Real Madrid atop the table, and they have the tiebreaker. This game and result just made the La Liga title race that much more intriguing.
Follow @Nino_416 on Twitter
Photo provided by The Sun UK, FC Barcelona, The independent, Sky Sports,