NBA All-Star Weekend has come to a close after the prosaic ending to the events.
The actual All-Star Game was an amazing contest that featured every player on this list. And with the weekend over, the real season begins. Each team in the playoff hunt will begin to take their play to the next level. After a huge month of trades and celebration, the MVP rankings will continue to take shape.
7. Giannis Antetokounmpo
Last month's ranking: 6
Season stats: 27.8 pts 10.4 rebs 4.8 asts 1.4 stls 1.3 blks
This season has been an interesting one for "The Greek Freak". His numbers are better than almost everyone on the list but the numbers don't tell the whole story. Giannis needs to learn how to finish games because putting up great numbers and losing never helps. As a team, the Bucks only lost 3 of their last 10 but the losses are all to playoff contenders.
6. DeMar DeRozan
Last month's ranking: 5
Season stats: 23.7 pts 3.9 rebs 5.2 asts
DeMar DeRozan has been great all season and the Raptors now sit at first in the Eastern Conference. He has tailed off a bit at the end of the month which is why he dropped. Also, DeRozan had some average games and they still won. Winning is an important part of MVP but great performances along with winning is how to claim the award.
5. Kyrie Irving
Last month's ranking: 4
Season stats: 24.7 pts 3.6 rebs 5.0 asts
Honestly, Kyrie Irving doesn't deserve the dip in standings. But, there are a few players who has been performing better than him recently. In the games he's played in, the Celtics loss 7 out of the last 10 which also caused him to slip.
4. Kevin Durant
Last month's ranking: 2
Season stats: 25.9 pts 6.7 rebs 5.5 asts 1.9 blks
Kevin Durant has been one of the best players in the league all season. His stats have been MVP level but the winning factor is where questions lie. Yes the Warriors still have an amazing record but they seem to win regardless of who's in the lineup. The MVP is as much the best player award as it is the player who affects winning the most. His counterpart Stephen Curry has put together greatness since returning from injury which makes it hard to decide.
3. Stephen Curry
Last month's ranking: 7
Season stats: 27.0 pts 5.2 rebs 6.5 asts 1.7 stls
As I stated, Steph Curry has been putting up his usual stellar numbers. The problem with giving him or Durant MVP is the Warriors are always great. Meanwhile, he's been on fire as of late including his eight three performance against the Clippers.
 2. LeBron James
Last month's ranking: 3
Season stats: 26.6 pts 8.1 rebs 8.9 asts 1.5 stls 1.0 blks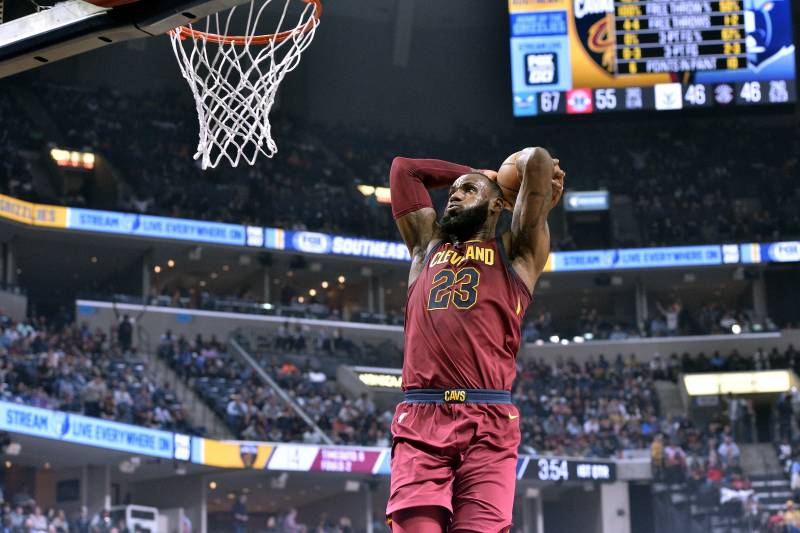 LeBron James has been up to his usual tricks this season. As of late, he's really turned up the play and been dialed in on defense. With the multitude of trade the Cavs made, they now need a leader and court general to set up offense. Since then, LeBron has had career highs in assists in back to back games.
1. James Harden
Last month ranking: 1
Season stats: 31.3 pts 5.1 rebs 9.0 asts 1.8 stls
Pundits I have talked to are starting to have James Harden fatigue when it comes to MVP. He's been in the race for the last 3 years but hasn't won it yet. His slumping playoff performances assure people that he shouldn't win. I'm here to say that isn't true and unfair. Harden has been great all season including his recent 60 point triple-double that astonished us all.