Extending head coach Jeff Fisher for another two years may not have been such a good idea as the New England Patriots improved to 10-2 on the season defeating the Los Angeles Rams, 26-10 in Foxboro.
Tom Brady earns 201 wins!
It was a celebration in Gillette Stadium as the Patriots celebrated their first Super Bowl win back in 2001 with all the players from that winning team. Only one player is still currently active, and that is none other than Tom Brady, who just set the record for career wins with 201. He surpassed former quarterback Peyton Manning who had 200.
"I'm grateful for all my teammates and coaches, family and friends," Brady said. "It's been a lot of football over the years and it's always been about winning, so I'm very fortunate to be on a lot of great teams. Very grateful."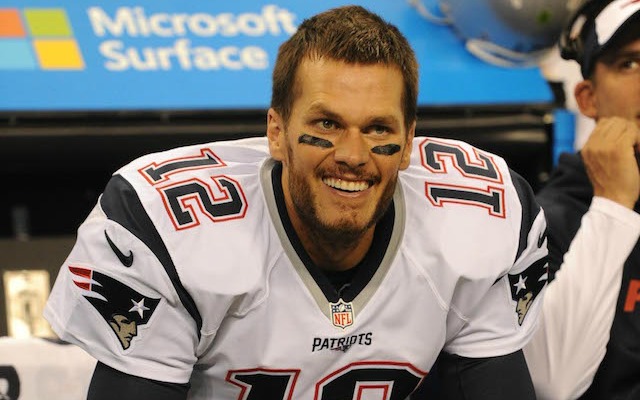 New England shutout the Rams for two quarters not allowing a point on the score board for Los Angeles till the field goal attempt in the third quarter. Offense and defense clicked well against the now 4-8 team as rookie Jared Goff suffered in the match-up early on. Goff threw for 161 yards with one touchdown, but was sacked four times and intercepted twice.
Patriots Defense Dominates
The defensive line of the Patriots held the Rams to just 36 yards rushing on the afternoon.
Patriots' offense started off strong as usual on opening drive utilizing the run game that is normally nonexistent for them. LeGarrette Blount started it off up the middle for nine yards followed by James White for nine yards of his own. Blount added another three yards for the first down to keep the drive going. Brady completed three passes in this drive for 12 yards, but it was the go-ahead on fourth and one where Blount rushed for 43 yards and the touchdown.
Los Angeles ended the first quarter with his first interception of the game intended for Lance Kendricks grabbed by Malcolm Butler for nine yards to the 32-yard line. Running back Dion Lewis was kept busy recording 11 yards rushing on the drive and a five-yard reception. Brady then found Chris Hogan short left for 14 yards and the score going up 14-0 over the Rams. 
First sack on Goff came from Logan Ryan from a corner blitz for a loss of 12 yards. Rams' defense managed to hold New England to a few punts before the half, but the Patriots were able to extend their lead to 17-0 before halftime. Stephen Gostkowski finished off the first half with a 28-yard field goal, his first of four on the day.
Los Angeles finally got on the board with a 44-yard field goal from Greg Zuerlein that was led by a deep right pass to Brian Quick for 17 yards.
The Patriots' next three drives ended with field goals from Gostkowski making his total at four. The Rams didn't see the end zone till their final drive. On a fourth and 11 gutsy play, Goff found Kenny Britt for 66 yards to the one yard line. Britt had been having a rough dropping more passes than catching. He finished with two receptions for 67 yards that included the one yard touchdown pass short right.
Brady took two kneels as his teammates congratulated him on the victory and making his mark in history. He finished with 269 yards and one touchdown.
Blount finished with 88 yards rushing and a score; just 131 yards away from a 1,000 yard rushing season. Rookie Malcolm Mitchell had a career-high eight catches for 82 yards.
The Rams will continue on back at home in L.A. facing the Atlanta Falcons (7-5) next Sunday who they've lost to in their last three meetings.
New England will remain at home with some exceptional time off facing the Baltimore Ravens (7-5) for a Monday night showdown.