This Sunday the WWE will present No Mercy pay-per-view. There are several matches that fans should get excited for. Here are my overall thoughts on the card as well as my predictions.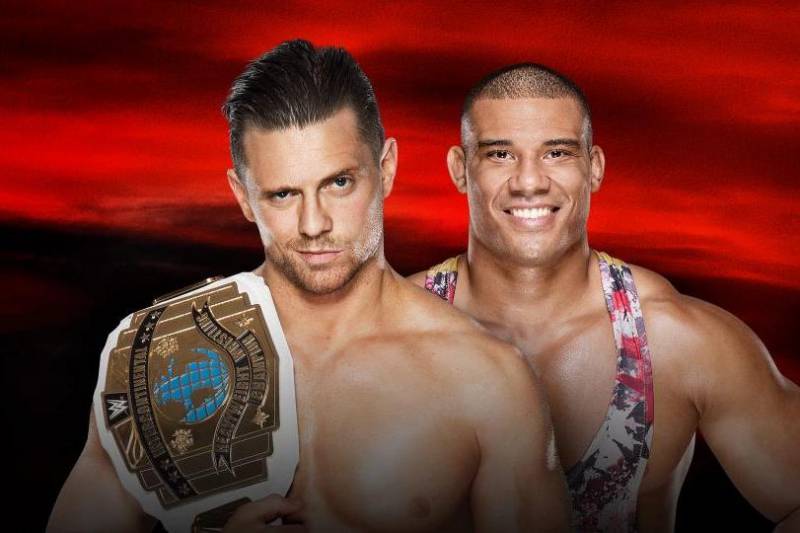 WWE Intercontinental Title
Jason Jordan vs The Miz
At WWE No Mercy, Jason Jordan will have the opportunity to silence the critics as he takes on The Miz for Intercontinental Title Championship at the same time.Jordan earned the right to face the Miz by winning a hard-fought Six-Pack Challenge against Jeff Hardy, Matt Hardy, Elias, Bo Dallas and Curtis Axel this past week on Raw. This is Jordan's biggest match of his career so far it is put up or shut time for Jordan. Therefore, a win for Jordan would do his career wonders and it would actually make fans take him seriously.
WWE Cruiserweight Championship
Enzo Amore vs. Neville
Ever since Enzo Amore has made his jump to 205 Live it has been a significantly better show. Amore has picked up some significant wins. He earned an opportunity at the WWE Cruiserweight Championship when he survived a fatal 5-Way Elimination match be crowned the new number one contender.
On the other hand, Neville wasn't embarrassed on RAW by Akira Tozawa as he defeated him to become the new WWE Cruiserweight Champion. However, Neville was able to regain his gold at Summer Slam against Tozawa which made him a two-time Cruiserweight Champion. The momentum is all on the side of Enzo Amore he should walk out as champion. This would be a significant milestone for Enzo Amore as this would be his first Championship and the WWE.
Bray Wyatt vs. Finn Bálor
This will be round two of round two of Bray Wyatt against Finn Balor. At Summerslam, Wyatt failed to defeat Balor and he will look for revenge at WWE No Mercy.Wyatt and Baylor, have always gotten each other's business. Balor was eliminated in an over the top Battle royal by the hands of Wyatt. This Battle Royal was to determine who would face The Miz for the Intercontinental Championship. Both superstars are lost in my opinion but Bray Wyatt needs the win more.

RAW Tag Team Championship
Seth Rollins and Dean Ambrose vs. Sheamus and Cesaro
At SummerSlam, Seth Rollins and Dean Ambrose silenced all the critics as they managed to put their differences aside. In the process, they became the RAW Tag Team Champions as they defeated Sheamus and Cesaro. At WWE No Mercy, Raw Tag Team Champions Ambrose and Rollins will look to defend their gold against the former champions Cesaro and Sheamus.
Their first encounter at Summer Slam didn't disappoint. Fans can expect the rematch at No Mercy to live up to the hype as a hard-hitting contest. There is no way that Rollins and Ambrose will lose the RAW Tag Team Championship anytime soon.
RAW Women's Championship
Sasha Banks, Bayley, Nia Jax, Emma and Alexa Bliss
This fatal 5-way match will be one of the most intriguing matches of the night. Due to the fact, there could be several different outcomes. Alexa Bliss will look to retain her RAW Women's Championship against the following participants such as Sasha Banks, Bayley, Nia Jax, and Emma.
Now the RAW Women's Championship has been passed around like a hot potato. Sasha Banks will look to become a five-time RAW Women's Champion. It is no secret bad on the main roster Nia Jax has been dominant for months now. However, this Sunday she will be involved in her biggest match in her career.
The original plans were to have a one-on-one contest between Bliss and Banks. All of a sudden, the plans changed when Jax and Emma won a tag team match on RAW. This match ended up into a fatal 4-way match between Sasha Banks, Nia Jax, Emma and Alexa Bliss.
One week prior to No Mercy, Bayley returned from her injury in her hometown of San Jose California. She decided to put herself in the match. All the participants will focus on Nia Jax and Emma will capitalize and she will become the new RAW Women's Champion.
Roman Reigns vs. John Cena
The night after SummerSlam, John Cena shocked the world when he made his arrival on RAW. Then Roman Reigns to interrupt and he got in the face of John Cena. Ever since that moment, they have been going back-and-forth on the mic and Cena has taken Reigns to school. At No Mercy, it will mark history as these two will battle each other for the first time. This is the first time that Reigns has been pushed to the limit.
The feud has great for Reigns by going back-and-forth on the mic with John Cena. As a result, Reigns had no choice but to improve on a weekly basis or get exposed. Don't get me wrong Cena did make Reigns look bad on a couple of occasions but he has held his own. Easily, Cena and Reigns are arguably the two most polarizing superstars in WWE history. Either you love or hate them there's is no in between. It will be very interesting to hear the crowd reaction in a big fight.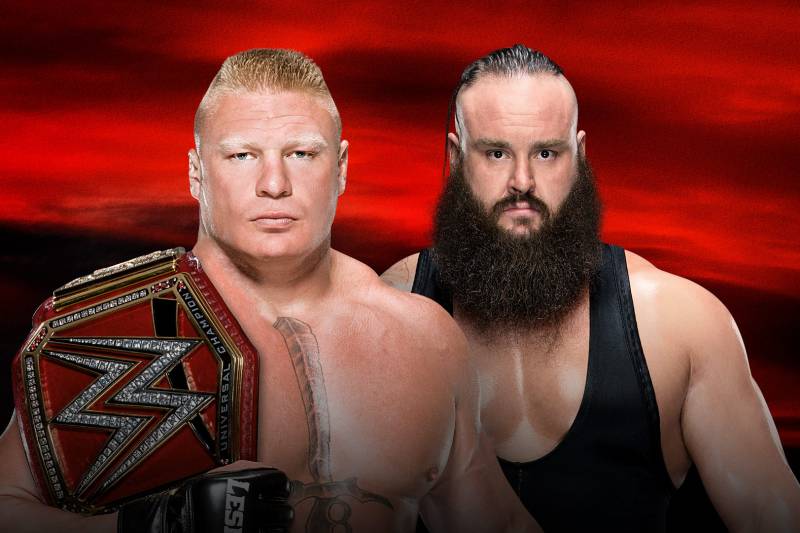 WWE Universal Championship
Braun Strowman vs. Brock Lesnar
There are two monsters that want to run RAW. Braun Strowman will challenge Brock Lesnar for the WWE Universal Championship. Lesnar barely survived at SummerSlam in a grueling fatal 4-way match. Strowman wasn't finished with Lesnar as he laid him out on RAW the next day.
Then two weeks ago, Strowman made an example of the Big Show in a steel cage match with a dominating win. This was followed by a heated one on one satellite interview featuring the two getting their last words in before No Mercy.The main event will be an extremely entertaining contest. However, there were long be a clear winner because it will end in either I disqualification or a no contest. As a result, Lesnar will retain his WWE Universal Championship.
Photos courtesy via WWE
Follow @Nino_416 on Twitter