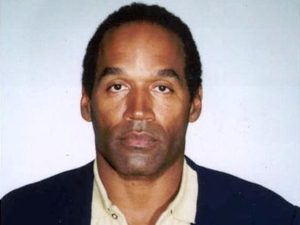 Who is O.J. Simpson
To our parents, he was the Juice, but to us, he is a man who we believe got away with murder. O.J. Simpson was the defendant in the 11th month trial of the century in 1995 when he was charged with the 1st-degree murder of his ex-wife Nicole Brown Simpson and her friend Ronald Goldman. Despite the evidence, he was found not guilty. The Juice is currently in prison for a robbery case, but he could be coming home very soon.
David Smith, spokesman for the Nevada Board of Parole Commissioners says the trial will likely take place in July. According to previous ratings of Simpson have scored him in the low-risk category for release. Simpson was convicted of kidnapping, armed robbery and assault with a deadly weapon. He is currently serving out a nine-to-33-year sentence.
O.J. Simpson the Football Player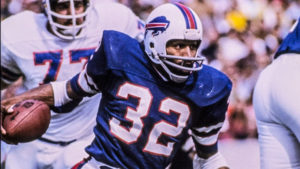 Simpson was one of the greatest running backs in NFL history. Many will include him in their top five. During his 11-year Hall of Fame career, he rushed for a total of 11,236 yards and a total of 61 touchdowns. His best seasons was 1973 where he rushed for 2003 yards in 14 games.
So Many O.J. Stories
In 2016, there was not one, but two different series on The Juice. The People vs O.J. Simpson aired on FX apart of the American Crime Story series. Simpson was played by actor, Cuba Gooding Jr. This allowed fans to relive everything from the Bronco chase to the trial.
Weeks after the conclusion of the FX Series, ESPN produced a 30 for 30 Special titled, O.J. Made in America. This was a 5 part documentary that featured many of the major players in the trail as well as members of the media who covered the trial. There were even jurors who discussed their reasons for an acquittal.
Innocent or Guilty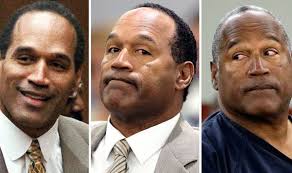 Anyone with common sense who has followed this trial believes that O.J. clearly had something to do with the deaths of Ron and Nicole. Whether you believe he actually stabbed them, that's another point. With the mountain of evidence against, yet he still gets an acquittal leads everyone to believe that the 2008 trial was simply a payback for 1995. Don't think so, look at this fact, exactly 13 years to the day after he was acquitted of the murders of his ex-wife, Nicole Brown, and Ronald Goldman—Simpson was found guilty of all ten charges.