The Baltimore Orioles were 10-15 in the month of May before taking on the New York Yankees in a three-game series. Baltimore needed a series win against the division-leading Yankees to break their fall. They did just that.
Game 1
Starting on Monday, Baltimore flexed their muscles in pitching match-up that featured Jordan Montgomery and Dylan Bundy. Bundy would go seven innings, while only giving up two runs en route to a 3-2 Orioles victory. Second baseman Jonathan Schoop drove in two runs and right fielder Mark Trumbo one.
To make things better for the Orioles, their once struggling bullpen looked dominant. Darren O'Day and Brad Brach slammed the door shut on the fingers of the New York batters. Each went an inning and both combined for three strikeouts. Brach delivered the save.
Game 2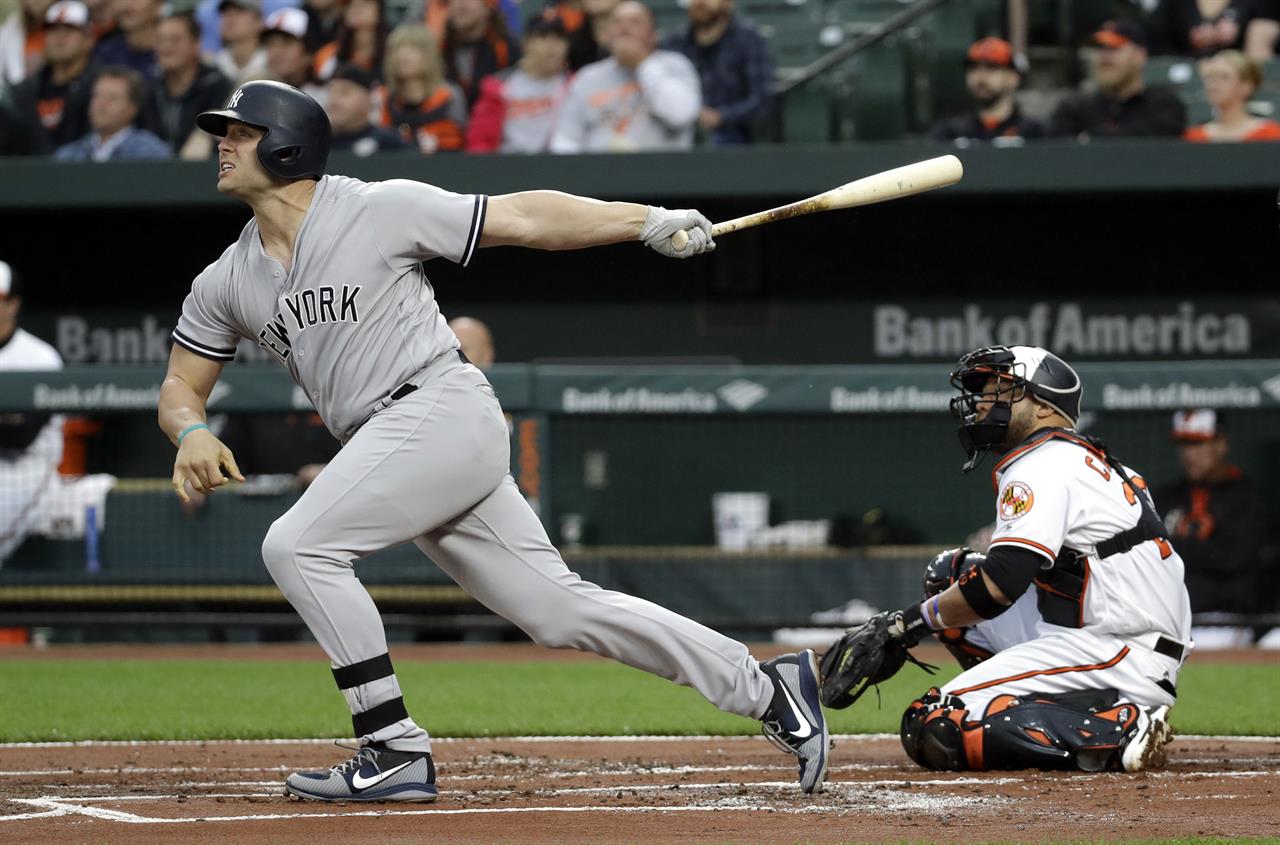 On Tuesday, Baltimore's pitching didn't produce the same results as in Monday night's occasion. Chris Tillman was pulled after only going 2.2 innings and allowing five runs. Reliever Logan Verrett also gave up three runs in three innings.
Left fielder Brett Gardner hit two home runs, one against Tillman in the first inning and another off of Verrett in the fourth inning. Designated hitter Matt Holliday also homer off of Tillman twice in the first and third inning. Baltimore's loss put the team in a tough position. However, the agony of defeat wouldn't last long.
Game 3
Baltimore came out with their offense ablaze in Wednesday's game. Center fielder Adam Jones hit a three-run home run in the fourth inning against Masahiro Tanaka. Jones returned after being sidelined for four straight games
"A rest here and there is good," Jones said per the Associated Press. "Glad I was able to come back out there, add some more energy, and the guys followed suit. So, good series win."
Chris Davis also added a two-run blast in the seventh. Jones, Schoop, J.J. Hardy, Caleb Joseph and Trumbo all drove in runs.
A shaky start from starting pitcher Kevin Gausman (going 5.1 innings) was stabilized by the sharpness of the Orioles bullpen. Only giving up one run in eighth inning from O'Day, Mychal Givens (1.2 innings) and Mike Wright (1.0 inning) put up clean sheets.
Next Series
The Orioles will take on the Boston Red Sox in a four-game series starting on Thursday. Baltimore currently sits 3.5 games back of the Yankees, who are in first place of the AL East. The Red Sox are a game and a half above the Orioles.
(Images Courtesy of the Associated Press)