Putting Greece On The Map
Photo credit via NBA
America has always dominated the sport of basketball for years but now basketball has transformed into a global sport. Greece has always been a staple in basketball for years on an international level. According to FIBA world rankings, Greece is currently ranked 15th in the world. One man is responsible for turning heads and putting Greece on the map in terms of the NBA "The Greek Freak" Giannis Antetokounmpo.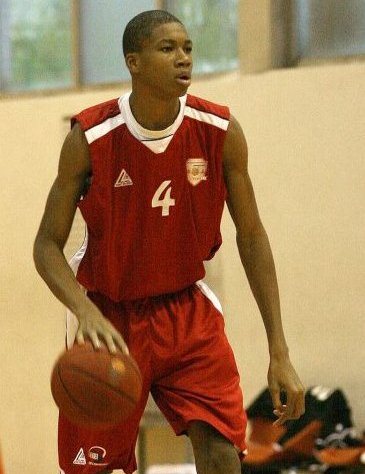 Photo credit via Draft Express
Humble beginnings  
Giannis Antetokounmpo struggled as he grew up poor with his four brothers. He would sell whatever he could on the streets of Greece to make money. He decided to leave Nigeria for Greece for a better life for him and his family. Antetokounmpo started playing basketball in 2007 and by 2009.  Antetokounmpo played in for a youth squad in Greece that was called Filathlitikos. After a couple of years of playing professional basketball in Greece, he started to make a name for himself.
Photo credit via NBA
Getting drafted
In 2013, Antetokounmpo officially made himself eligible for the 2013 NBA Draft. Antetokounmpo was selected with the 15th overall pick by the Milwaukee Bucks. His rookie year with the Bucks was not very impressive. He only averaged 6.8 points, 4.4 rebounds, 1.9 assists, in 77 appearances. However, he was very raw but he had massive potential heading into the future. He finished his rookie season with 61 total blocks, which led all NBA rookies. Antetokounmpo was selected to participate in the Rising Stars Challenge at NBA All-Star Weekend in New Orleans.
Now if you take a look at his stats over his brief NBA career he has constantly improved his numbers over the years. In 2014-2015 he posted some decent numbers 12.7 points 2.6 assists 6.7 rebounds, in that year the Bucks also made the playoffs. Antetokounmpo put up some good numbers up in six games against the Bulls he averaged 11.5 points 2.7 assists and 7.0 rebounds. Last year in the 2015-16 season he posted solid stats 16.9 points 4.3 assists 7.3 rebounds and everybody around the league started to take notice.
  Photo credit via NBA
Established
Antetokounmpo's hard work finally paid, therefore, he agreed to a four-year, $100 million contract extension with the Bucks. This season, Antetokounmpo is averaging 22.0 points 6.0 assists 8.3 rebounds this year. It seemed that he has made the transition to starting point guard very smoothly.  After he played as a small forward for his whole career the sky is the limit for Antetokounmpo he has unlimited potential.
He has shown flashes of Magic Johnson in his game because he can affect the game in so many ways with his 6'11 frame. He is shooting an incredible 51% from the field. However, he still needs to improve from behind the arc shooting a terrible 18%. Antetokounmpo has become the face of the Greece international team for the past two years. If he keeps up these numbers up no doubt he will become a first ever NBA All-Star in New Orleans.
The stats were provided by the NBA and FIBA
Follow me on Twitter @Nino_416