The Baltimore Ravens seemed to forgot to pack their skills along with them on the trip to London on Sunday.
LONDON — Taking on the Jacksonville Jaguars in the annual London matchup, the Ravens were completely blown out of the water.
Baltimore allowed 23 points in the first half and could not find their footing later on in. The Ravens allowed 10 points in the first quarter, 13 points in the second quarter, 14 in the third and 7 in the fourth. They also weren't able to secure a turnover during the game, the first time this season.
"We got our butts kicked in all three phases," Ravens safety Eric Weddle said. "That might be one of the worst losses — if not the worst loss — I've ever been a part of."
On the bright side, Ravens cornerback Jimmy Smith did his job. He was targeted five times, allowing just one reception for 13 yards. He knocked away three passes and held Jaguars quarterback Blake Bortles to just a 39.6 passer rating.
Bortles was otherwise great. He completed 20 of 31 passes for 244 yards and four touchdowns. Known as a turnover machine, he seeked to prove his doubters wrong against a Ravens defense that was touted as "possibly legendary". Nine different receivers had catches for the Jaguars.
Jacksonville running backs Leonard Fournette, Corey Grant and Chris Ivory combined for 151 yards on 29 carries. Fournette had his third touchdown of the season.
Baltimore failed to score any points until the fourth quarter, when backup quarterback Ryan Mallett threw a touchdown to tight end Ben Watson. Running back Alex Collins rushed for 82 yards on nine carries, averaging 9.1 yards per carry. Other than flashes from Collins and the Watson touchdown, Baltimore's offense was abysmal.
Starting Ravens quarterback Joe Flacco had the worst game of his career. Passing the ball just 18 times, he only completed eight passes for 28 yards, zero touchdowns and two interceptions. Constantly, he was pressured by a relentless Jaguars defense. At right guard, the recently promoted Matt Skura and rookie Jermaine Eluemenor were beaten senseless by Jacksonville's front seven.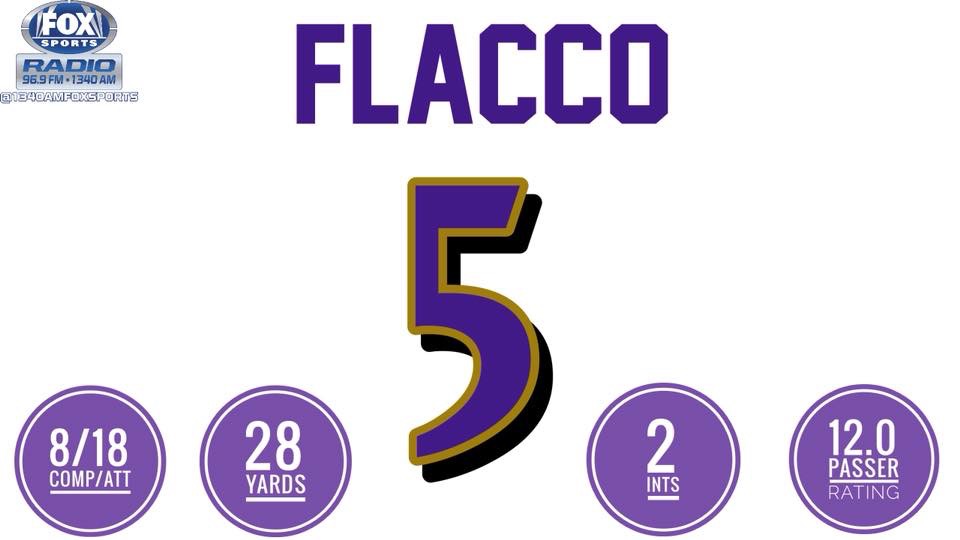 "We kind of all traded turns making bad plays," said Flacco. "That leads to big losses and bad football."
Although this game was an all-around wash, Baltimore will not hold their heads down. They have a big game to prepare for next week.
"One loss or one win never defines a season," head coach John Harbaugh said. "What defines a season is how you respond to the adversity you face."
Baltimore will look to win at home next week against their arch rival Pittsburgh Steelers at 1PM on Sunday.