Shaquille O'Neal Got Immortalized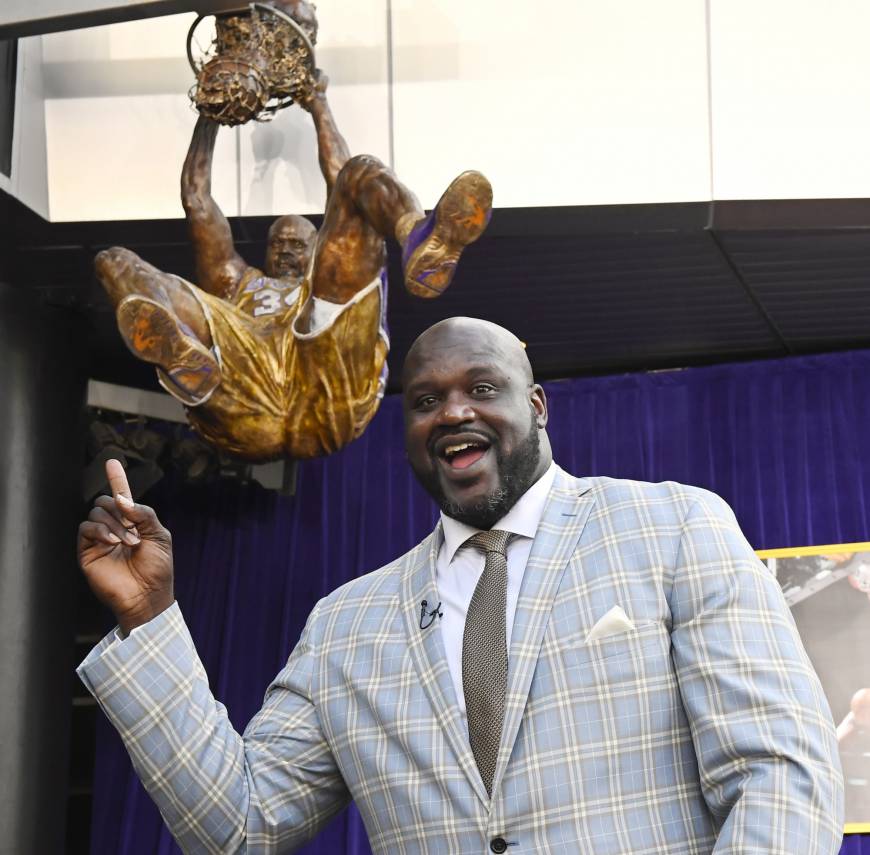 The Lakers decided to honored Shaquille O'Neal with a bronze statue for the Hall of Fame center on Friday. The ceremony took place before the Lakers played the Minnesota Timberwolves. He was vital to the Lakers as he helped bring them three consecutive NBA titles in the early 2000's.

Statue
The statue of him was unique as it featured him dunking with his legs in the air. It is nine feet and weighs 1,200 pounds, it was suspended ten feet in the air, attached to the arena's side.
Lakers royalty
It was only fitting that Lakers royalty was there including Jerry West, Kareem Abdul-Jabbar, and Kobe Bryant, all of whom spoke on the impact of O'Neal. Lakers dominance of the NBA is no surprise but this O'Neal statue just adds to the Lakers legacy one of eight outside of The Staples Center.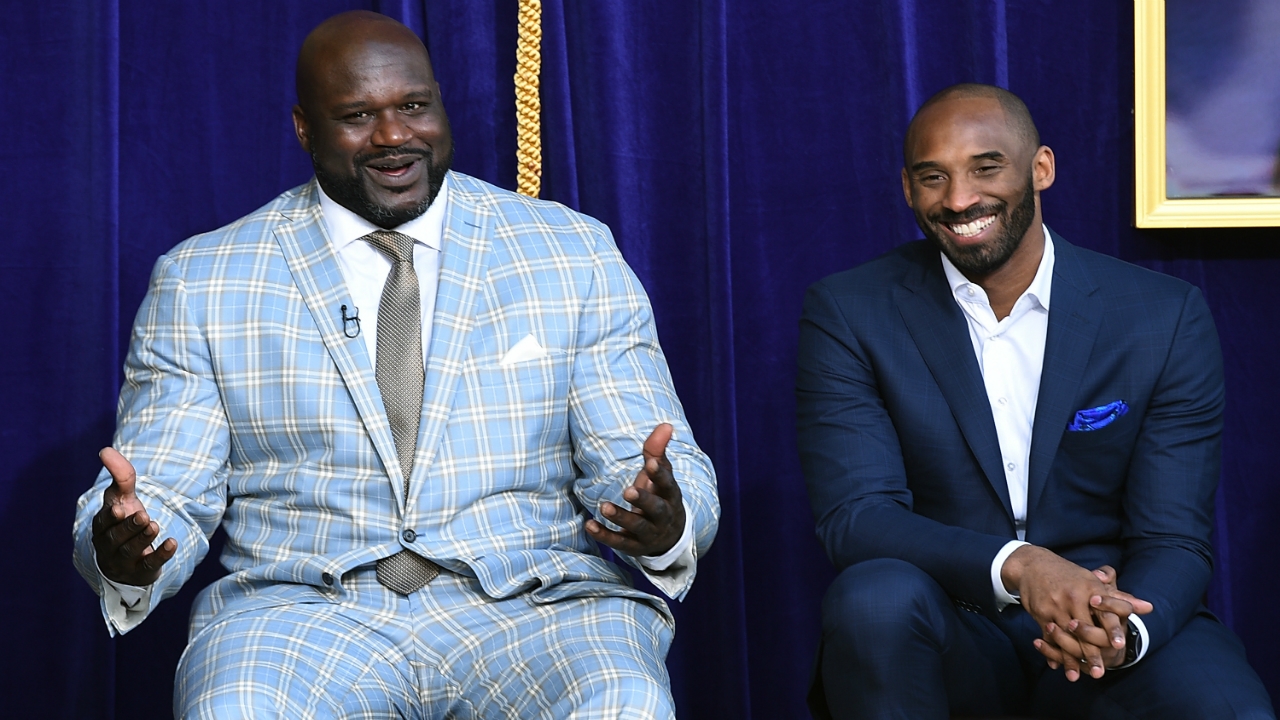 Kobe Bryant
Kobe Bryant and Shaquille O'Neal made one of the best one-two punch in NBA history which led to three straight NBA Championship.
"Brother, thank you," O'Neal said, turning toward Bryant. "We had our battles, we had our times but we always had respect for each other."
"Most dominant player I've ever seen," he said, mimicking O'Neal's deep voice. "I learned so much from you as a player."
Kobe Bryant looked at O'Neal's six children, Bryant said, "Kids, you should know your dad was a bad man."

Other players
There were several former teammates including Derek Fisher, Rick Fox, current Lakers coach Luke Walton, Robert Horry, Brian Shaw, Alonzo Mourning, Ron Harper, Mark Madsen and A.C. Green. Elgin Baylor, Gary Payton, Jamaal Wilkes, Horace Grant, Mitch Richmond and James Worthy were all in attendance.
Conclusion
Shaquille O'Neal was the best center to ever play the game during my generation. There will be no centers that will ever surpass O'Neal dominance. It was only right that the Lakers finally honored O'Neal as an all-time Laker legend.
Follow @Nino_416 on Twitter
All the quotes were via the NBA
All the photos were provided by NBA, Lakers Sporting News, USA Today, LA Post Examiner, LA Times