Tickets are ON SALE NOW for @thebig3 season games, starting 6/25.
Get your tickets now! https://t.co/YxqXP0XC8l pic.twitter.com/tKLlO2tnFc

— Ice Cube (@icecube) May 13, 2017
Ice Cube and his team are launching a brand new 3-on-3 basketball league that starts on June 25, 2017. The Big 3 league will feature ONLY former NBA players like Allen Iverson, Jermaine O'Neal, Chauncey Billups, and Jason Williams. Also, the coaches will be former NBA legends like Rick Barry, Julius "Dr. J' Erving, Clyde Drexler, and Gary Payton. Fans will get to watch an old-fashioned half court game with an arcade twist that includes four point shots.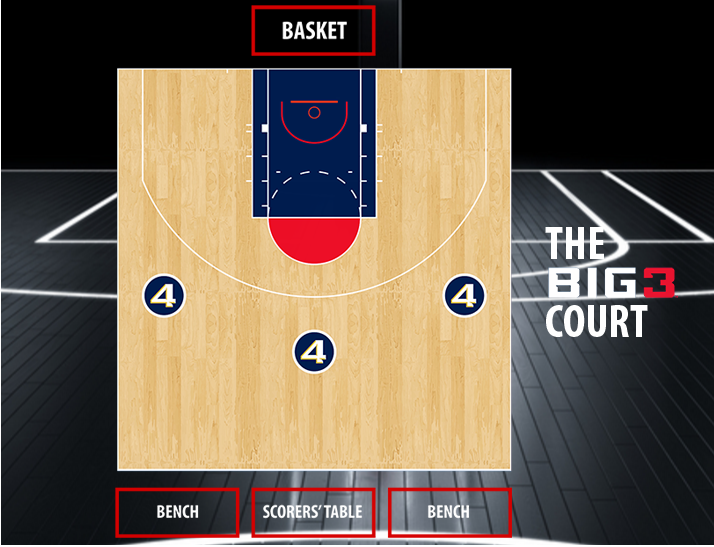 How It Works
A total of eight teams will play a 10-week schedule (8 weeks regular season, 2 weeks playoffs) with all teams playing on one day. The games will be to 60 with halftime beginning when a team reaches 30 points. Each game begins with a half court shoot-off to determine first possession. The season will begin in June of every year on Saturday's but will air on TV every Monday at 8 pm on FS1 as the new "Monday Night Basketball" feature. 
The Teams
After the Big 3 draft the teams were set in stone and now practice while awaiting the season begin. Each team will hold 5 players and one coach. Early team favorites from fans include the "Killer 3's" with players like Stephen Jackson, Chauncey Billups, and Larry Hughes. Another fan favorite is the "Ghost Ballers" that are coached by George Gervin while also including Mike Bibby and Ricky Davis. Look out for "3's Company" captained by Allen Iverson plus the "Three-Headed Monsters" headlined by Jason Williams and Rashard Lewis.
Stay tuned for more updates and recaps of games in the future!