Washington has made it to the franchise's most important game in five years as they host the Carolina Panthers with a possible chance to clinch the NFC East. That will require a loss by the New York Giants to the Baltimore Ravens who play at 1pm. The 4-10 Panthers have had some bad luck losing MVP candidate Christian McCaffery for most the season, but still have been a very competitive team. The Panthers have lost 8 of their last 9 games but they have all been by one possession. So Washington will need to focus to win this game. Here are my keys to victory for Washington.
1. Run the Ball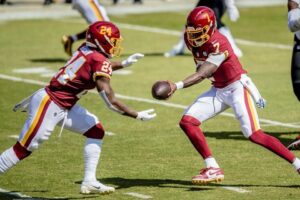 No matter who is starting at quarterback Antonio Gibson is expected to play today. Gibson was a budding star and on a roll before suffering a turf toe injury against the Pittsburgh Steelers. Gibson allows JD McKissic to lineup all over the field and exploit matchups. Washington needs to target 150 yards total on the ground, which means Washington is controlling the clock and getting first downs.
2. Make Teddy Uncomfortable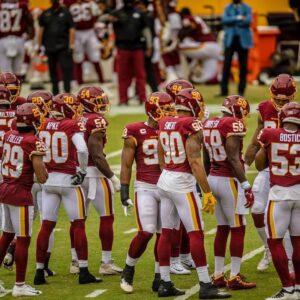 Teddy Bridgewater is an underrated quarterback. He fights hard and keeps the Panthers in games. Bridgewater however, will turn the ball over and Washington must make him do that today. The Panthers receiving corps are talented: Robby Anderson and D.J. Moore both have over 1,000 yards receiving and Curtis Samuels has another 600 yards. The defensive line needs at least 3 sacks today and 6 quarterback hits to keep Bridgewater uncomfortable and to create turnovers.
3. Steady Quarterback Play, Whoever it is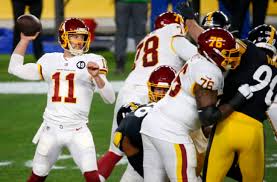 Much of the talk this week was of course was the Dwayne Haskins Sunday night incident and what would his punishment be. Coach Rivera said it was handled internally and we know Haskins lost his captaincy and was fined $40,000, but will there be another punishment? Maybe if Alex Smith can't go is Haskins benched a series? Rivera made it known that Smith is the starter and if he is healthy he will start. So if Smith is healthy expect the game plan from the Bengals and Cowboys games; heavy run with some passing mixed in. If Haskins starts the team needs to play like the second half last week; spread out and tempo offense and utilize Haskins' legs. Whoever is back there needs to take care of the ball. Zero turnovers and Washington should win.
Prediction
I picked Washington last week and with all the mistakes Washington had the ball at the 20 yard line to win the game against Seattle. The Panthers aren't as good as the Seahawks so I expect Washington to win this game. Washington 24, Carolina 14