Washington has been on a roll lately winning four straight games, (three of those on the road by the way), finally return home to face the Seattle Seahawks. The Seahawks have been up and down lately after losing to the New York Giants two weeks ago and then went out and soundly defeated the New York Jets. The Seahawks are in a battle with the Los Angeles Rams  for the NFC West title. Washington is now in first place and control their destiny to win the division. Here are my three keys to victory,
1. Protect the Edge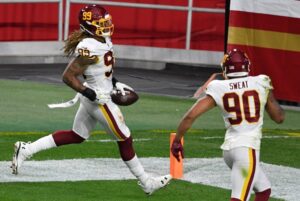 Washington has not faced a mobile quarterback in a long time. Early in the season matchups versus the Cardinals and Ravens did not go well. The issue was allowing the quarterback to extend plays with his legs. Russell Wilson has been the standard of that for the NFL. Washington's defense, mainly the defensive line, must keep Wilson contained and in the pocket. Then sack him. Seattle's offensive line is average and they must control the game. Three or more sacks and five or more quarterback hits must be the goal.
2. Let Dwayne be Dwayne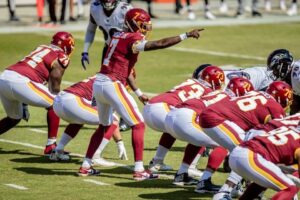 The one "controversy" this season was the handling of the benching of Dwayne Haskins. Haskins went from 1st to 3rd string and rumors of his work ethic were rampant. All of that nonsense aside, all the talk was that Haskins learned and began to work harder and study more. Scott Turner needs to call a game that is tailored to Haskins strengths. Deep balls and rhythm throws should be the call. Seattle comes in with the 32nd ranked defense against the pass. This is Haskins' shot to prove himself. The more comfortable Haskins looks the better the game will be.
3. Prevent the Deep Ball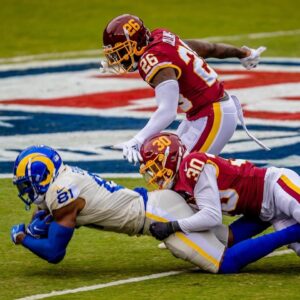 DK Metcalf is a freak of nature and an excellent receiver and Tyler Lockett is an excellent receiver. The secondary needs to step up to the plate. Jeremey Reaves and Troy Apke must be smart and stay deep. Also the linebacking corps is thin so Jon Bostic and Shaun Dion Hamilton must be smart as well. Seattle's run game isn't the best so keeping Wilson contained and protecting the back end will be key.
Prediction
I've picked Washington in every game since the Rams game. They are now 5-3 in those games. Washington has some  injuries while Seattle just picked up Josh Gordon. Everything says the Seahawks should win however games are played on the field and Washington has all the momentum. I'm picking heart over head in this one. Washington 20 Seattle 13