The Toronto Raptors Get A Power Serge

Photo credit courtesy via Sportsnet
Starting strong
The Toronto Raptors were riding high off of their momentum last year as they made it to the Eastern Conference. They lost to the Cleveland Cavaliers in six games. Fast forward to this season the Raptors came out firing and clicking on the cylinders starting at 22-8. Now going into season Toronto biggest threats in the Eastern were Cleveland Cavaliers and the Boston Celtics. For a good portion of the season, the Raptors were in cruise control sitting at the second in the Eastern Conference. Now all of a sudden they sit 33-24 with the fourth spot in a competitive Eastern Conference.

Photo credit courtesy via The Score
Panic button
The Raptors have dropped 10 of their 14 games their offense is struggling and their defense is failing to improve and show any consistency. After the Raptors blew a 16 point lead against the Detroit Pistons in the fourth quarter on Sunday and changes needed to be made.

Photo credit courtesy via Raptors
Trade
Then Tuesday morning the president of the Toronto Raptors Masai Ujiri worked his magic once again. Ujiri managed to acquire a  significant piece in Serge Ibaka in a trade. Terrence Ross and a 2017 first round draft pick are headed to the Orlando Magic. Ross always had a lot of potential however, he failed to live up to it. Ross was awarded a contract extension of three years 31 million last year that caught me by surprise. However, a change needed to be made because the team was just flat on both ends.

Photo credit courtesy via The Star
Depth
The Raptors have been in desperate need of a true power forward ever since Chris Bosh left back in 2010 to the Miami Heat. They have a surplus of big men Patrick Patterson, Jared Sullinger, Pascal Siakam. However, Serge Ibaka is their best option because he provides versatile and he can develop a deadly big man combo. Ibaka is averaging a career high-tying 15.1 points, 6.8 rebounds, 1.6 blocks in 56 games all starts this season for the Orlando Magic.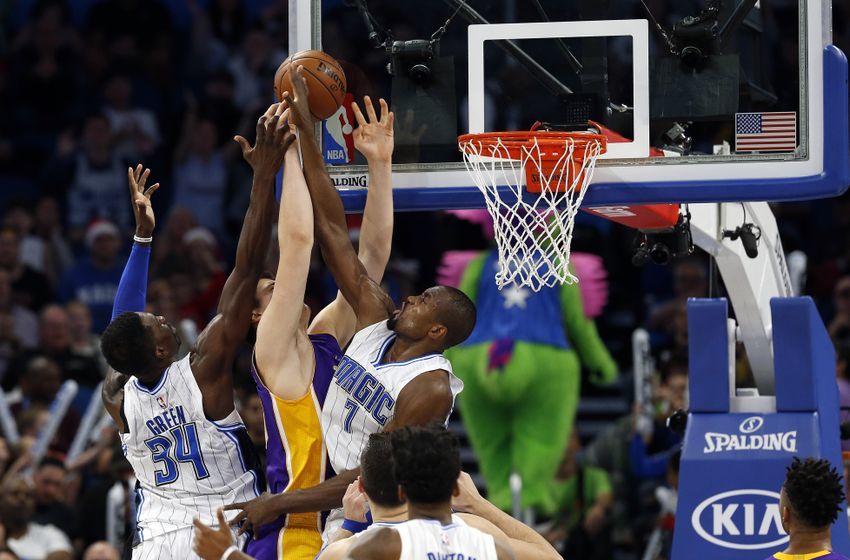 Photo credit via Orlando Magic Daily
Defensive Mentality
Ibaka will bring some needed toughness to a team that is in desperate need. The Raptors can score with the best of them they are averaging 108.5 PPG, but they are giving up way too many points on the other end in 104.3. The addition of Ibaka with providing the Raptors with freedom on the defensive end giving Jonas Valanciunas the ability to roam. When Valanciunas is in trouble Ibaka can provide help defensively when it needed. Ibaka will be a massive factor with the ability to provide intimidation and he will alter shot via blocks or have players rush their shots.
Conclusion
The timing of this trade is perfect right before the All-Star weekend. The Raptors picked up a massive morale boost as they defeated the Charlotte Hornets on Wednesday after the trailed by 17 points. Ibaka was a game-time decision to doubtful for Wednesday game.
He will make his Raptors debut the first game back from the all-star break against the Celtics. This move could be his mismatch problems for their opponents with the ability to go small in late game situations. I expect the Raptors to go a massive roll now and finish either second or third in the Eastern Conference
Follow me on Twitter @Nino_416
All the stats were provided by NBA