Four Days Of Entertainment: Mayweather and McGregor World Tour
On Friday in London England, it was a wrap of the Floyd Mayweather and Conor McGregor world tour. For those that don't know the stops of the world tour, it went as the following Los Angeles, Toronto, Brooklyn and finally London. This world tour was to hype up the biggest combat fight in sports history. The biggest name in boxing history Floyd Mayweather will take on the best fighter in MMA history, Connor McGregor. Here are my overall thoughts on what took place in the four cities.
Los Angeles was the first stop on this world tour and it was highly anticipated for good reason. The two went back and forth as expected on the mic went as expected. All throughout the tour, a common theme was that McGregor was loved in every city and especially in Toronto.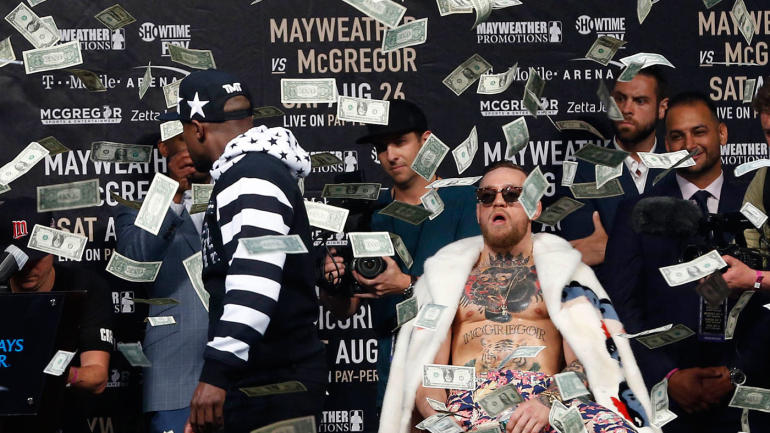 WWE influenced
It's hilarious that everybody wants to criticize the WWE when it comes to mainstream media and sports. However, everybody copies there blueprint because it has been so successful for so many years. The world tour basically consisted of cutting promos back and forth on each other. In order to generate massive interest and exposure to convince people to spend $100 for their fight live on pay-per-view.
Genius promotion
Showtime and the UFC came out with a brilliant marketing campaign that got fans talking around the world. It was very interesting that both companies offered free tickets. Everybody loves free tickets especially sports fans. The fans made the atmosphere more intriguing. In addition, the millions of fans streaming it live on social media platforms.
Toronto
Toronto really set the bar really high for the four cities that the tour traveled. The atmosphere was nothing that could be duplicated with 17,000 fans screaming at the Budweiser Stage. There was a strong Irish presence as expected because a lot of Irish people live in Toronto. Brooklyn and London suffered pick up momentum even though they were sold out events it could match Toronto's energy.
Conclusion
After these four dates on the world tour press conferences, it helped build the anticipation closer to the date. Even though both companies wouldn't struggle to sell the fight despite the price point because it's a one in a life time fight.
However, my gut feeling tells me we could see a rematch or both fights could flat-out retire after a big pay-day. One aspect that really caught me by surprise, is that the promotional tour did not make a stop in Dublin Ireland in Conor McGregor home land. It made logical sense that it would have happened and it is a match made in heaven. Regardless of people's opinions the fighters and both companies Showtime and UFC will be laughing to the bank.
Photos credit couresty of MMA Fighting, MMA Weekly, Mirror UK, CBS Sports, Metro UK and Sky Sports
Follow @Nino_416 on Twitter