When Royce White was selected with the No. 1 overall pick in the 2019 BIG3 draft back in May, the name sounded familiar to most. After all, the 6'8 power forward was draft No. 16 by the Houston Rockets in 2012 after he was the only player in the country to lead his team in all five major statistical categories during his sophomore season at Iowa State. Many deemed White the "mystery" pick of that draft and that description has followed him long after his Rockets tenure. While his NBA career only lasted a few games, the misconceptions that the general public has regarding White have lingered on.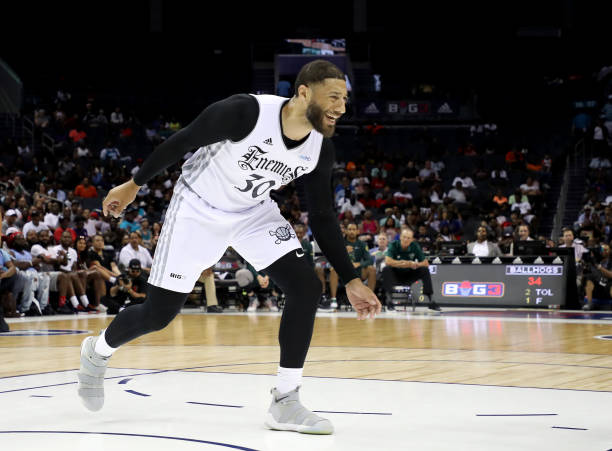 Why exactly didn't White's NBA career not quite "pan out"? If you asked that question, many would offer the surface level response that White was scared to fly. During his season at Iowa State, White had publicly disclosed that he suffered from Generalized Anxiety Disorder (GAD) – a condition that had, in the past, been triggered by flying. An agreement was reached with Houston allowing White to travel by personal bus when necessary. However, when you talk to White that was merely a fraction; no where close to the real situation at hand.
You see, it wasn't White's fear of flying that kept him out of the NBA. It was his belief that the NBA possessed an overall "lack of protocol" when it came to mental health issues. It is a sentiment that White still stands behind today as he stars for the Enemies in the BIG3.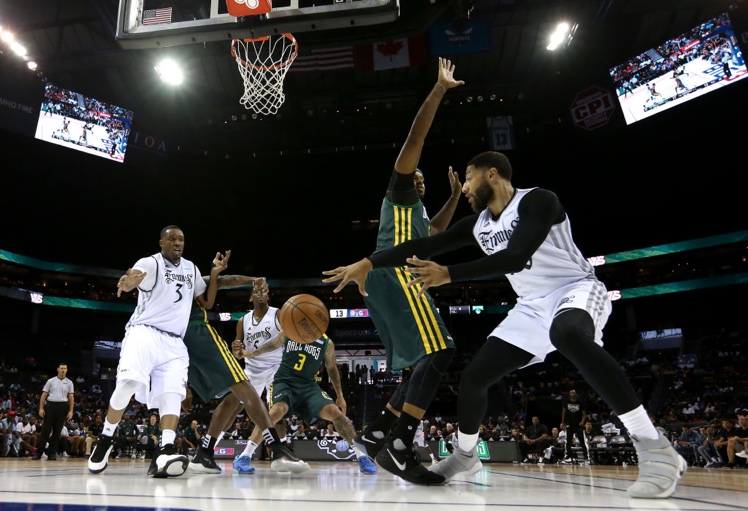 "Here's the reality. The whole anxiety/flying thing was overshot. It was overblown. It was a diversion. I challenged the league about mental health policy. I challenged the fact that I believe wholly that they're a global corporate community or they represent one. There's not many industries that aren't involved in the NBA or pro sports and like I've said many times; given that, their attitude toward mental health, which is another word for the human condition, is like paramount. There's nothing more important than how the corporate world feels about people. And so that was my challenge to them and the scapegoat that they could create, because it made for good headlines, is 'ah, he's just scared to fly or his anxiety is preventing him from playing.' But as you see, my anxiety doesn't prevent me from playing, nor does flying, nor has it ever. So all of this is kind of proof of the fact that there are some people that have told some lies and uh, we're gonna clear that up."
Upon hearing about Panthers owner David Tepper hiring Tish Guerin, who is the only on-site mental health clinician in the league, White says that he respects what the NFL has done. Most teams have contracted licensed mental health practitioners that are available to players and staff. White also gave credit to the NCAA for taking steps to implement a mental health policy even though it was after he was drafted. However, he says there's not any one thing that will make everything right.
"There's not any one thing. It's more of a cultural issue and attitude issue and at the highest level in these professional sports leagues with the owners and the management and even across the corporate world, there seems to be an arrogance and a dismissal of medicine and science."
So if flight-induced anxiety is not what deterred White's NBA career path, what was it? White says, "There's a huge roadblock between the language o the legal world, which is the backdrop of the corporate world, about liability and the strive and ambition of wellness. So it's not really about, 'oh the players need access to care'. It's like, come on, these guys have premium healthcare. They can go get a psychologist. It's about what they risk in doing so – in terms of their status with the league." Although he was basically forced into position as the face of the movement, White is accepting of this assignment. While speaking out during his time at Iowa State prompted many to reach out and share their own battles with anxiety and other mental health issues, White encountered a different type of energy when he spoke up as an NBA player.
"I had been talking about anxiety already since college so I had a lot people reach out to me and say I was an inspiration and shared their darkest struggles with me. Then as I got to the NBA and did the same thing, you know I got all kind of slander, things from the media, (they) made jokes about flying anxiety and whatnot. But the reality is that behind the scenes I was getting direct messages from people who have dealt with suicide, who are thinking about suicide, or dealing with anxiety – former troops, former police, former doctors."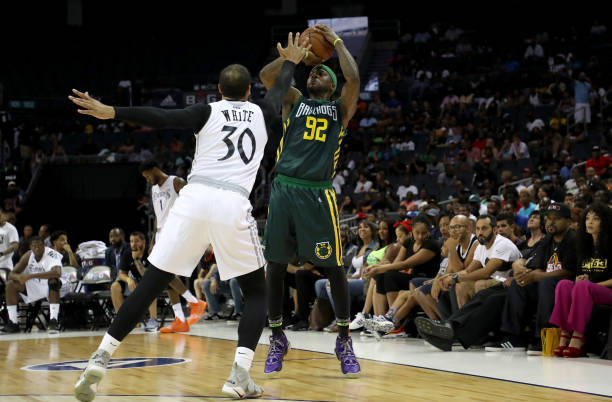 For White, an NBA career is a small price to pay for someone who simply believes in people and their ability to transcend flaws so don't expect White to stop speaking out any time soon. In the meantime, you can catch the self-professed Renaissance Man starring for the Enemies in the BIG3 this summer. Three weeks into the season, the Enemies are 2-1 and White is averaging roughly 9 points and eight rebounds in two games played. The Enemies are back in action on Saturday as they face the Aliens in Providence, RI. The game will be broadcast live on CBS Sports Network.