Paige wants everyone to leave her alone. 
Reported earlier by many sources Alberto El Patron formally Alberto Delrio in the WWE is being investigated for an alleged domestic violence incident at a Florida airport.
TMZ reported that the Orlando Police department were contacted Sunday afternoon around 3PM after El Patron, real name Jose Rodriguez, allegedly roughed up a female associate.
Patron's girlfriend current WWE superstar Paige did not waste anytime going to Twitter and asking everyone to leave her and Patron alone.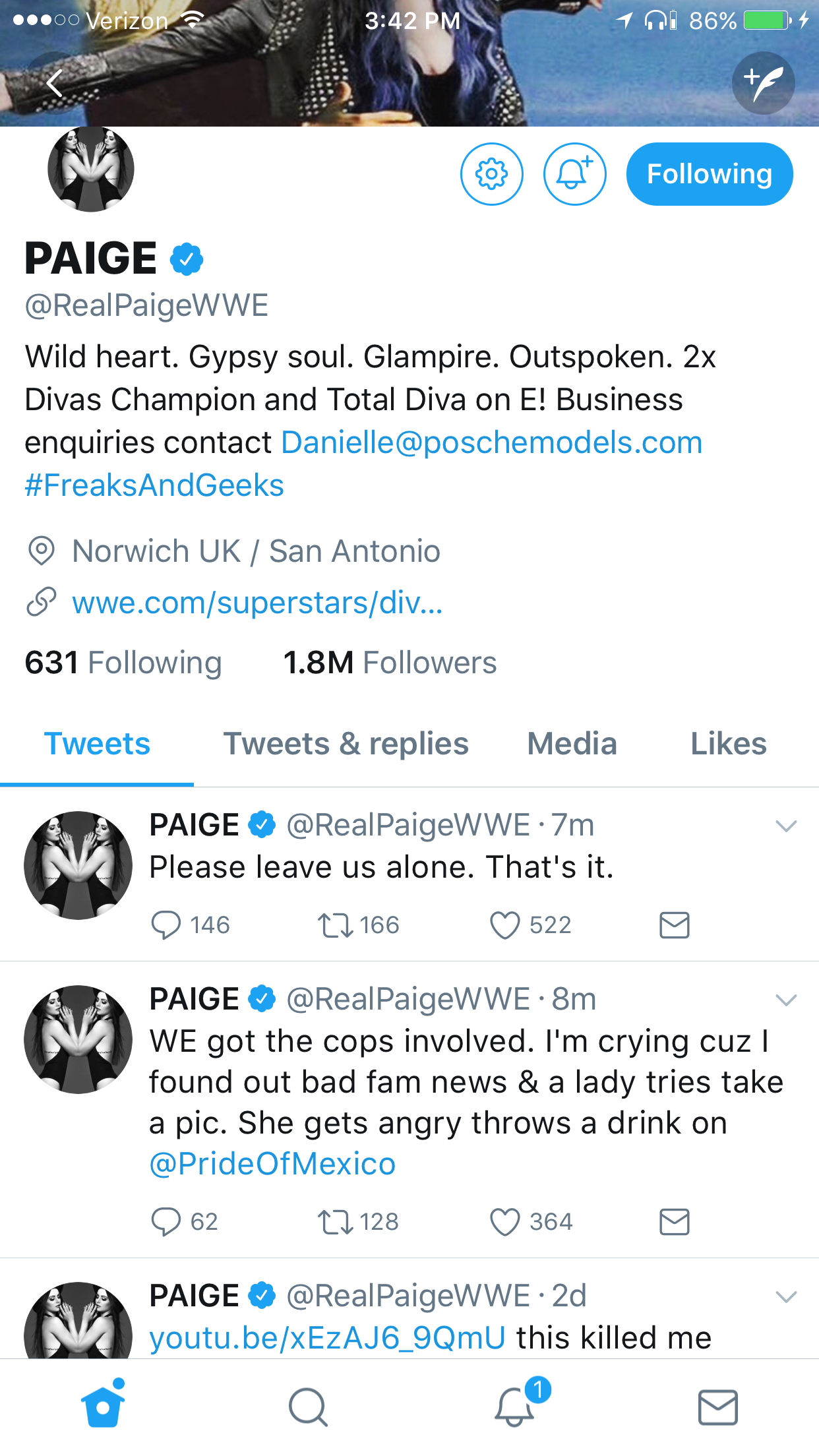 No charges have been filed at the time this story was written continue to follow Fox Sports 1340 AM for updates as this story develops.