After two disastrous division games the Commanders are home to face the Tennessee Titans.  The questions are mounting with everyone on this team with overall direction of the franchise. The coaching staff and players claim that their is no real panic, however that cannot be the case. The Titans come in at .500 but a depleted roster and a struggling quarterback. This game on paper is a toss up but that means very little here in Washington. Here is my keys for a Washington win.
1. Get Terry the Ball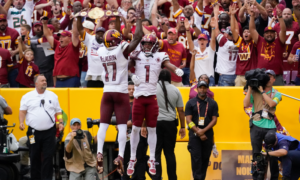 Scott Turner, this one is for you, get Terry McLaurin the ball. Too often Terry does not get opportunities to get the ball. This must change. Every other team finds way to get their best receivers the ball. Scott Turner must do this. Move Terry around and aim for ten touches today. If this is achieved, the offense can open up so much. Stop leaving Terry in one place which makes him easier to defend.  Terry McLaurin Stats- 8 catches 100 yards, 1 touchdown
2. Make Tannehill Beat You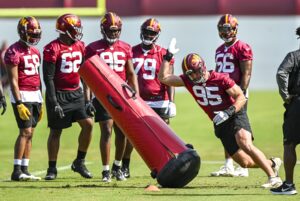 We all know the machine that is Derrick Henry. The Titans offense goes as Henry goes. This game will feature a lot of running plays. I expect the 3-4 look from the front with 5 defensive lineman. Also Derrick Forrest needs a lot of play today as well with heavy run packages. Derrick Henry Stats for a win- less than 80 yards
3. Move the Pocket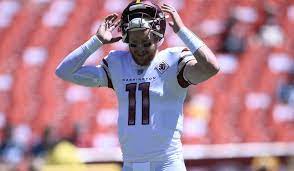 The offensive line and Carson Wentz have both had their struggles this season. With mounting injuries up front and a shell shocked QB, Scott Turner must adjust. We need to use two running back sets (return of Brian Robinson and Gibson together), rollouts, screens, and bootlegs to move Wentz around. Wentz is too often in the same spot and that leads to defensive lines teeing off on him. This is why you are paid the big bucks Turner, game plan and help your team. Carson Wentz Stats- 24-31 250 3 touchdowns.
Prediction
This game will be a close game but I expect Washington, with the emotional life of Robinson being back, getting a 24-20 victory.