The Washington Commanders will open the preseason with a home matchup with the Carolina Panthers. After a pretty decent camp, we will get to see the team compete against another team. We should never expect high octane game, but we should be able to see basic execution and good effort. I expect Carson Wentz and the starting offense to play in the 10-15 play range which could be one good long drive or two shorter ones. I expect the same with the defense. Here are the three things I am watching for against the Panthers:
Wentz Under Control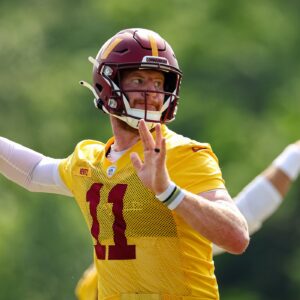 I'm not expecting a lot from Wentz tomorrow. I don't expect much from any of the starters tomorrow. As far as Wentz is concerned if he is decisive with his throws he and the team will be fine. If Wentz looks a bit. unsure then that means the offense has a long way to go. That being said the play calling should be very vanilla so a couple of slants and swing routes with one possible long ball over the top. Quick, decisive, and most importantly accurate, are things I am looking for from Wentz.
Defensive Line Depth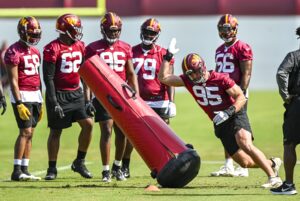 I am looking for who flashes behind the starting defensive line. The starting line won't play much, and with the solid depth pieces the team had are gone. the defense will need some of these young guys to flash. I am excited to see these guys play. Daniel Wise, Shaka Toney, William Bradley-King, and others have a chance to make a case to make the active roster. The Panthers are in flux, especially up front so this is a good chance to flash.
Special Teams are the Key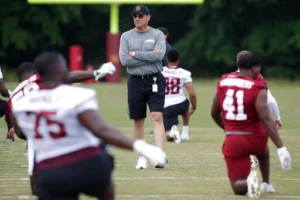 My trick for determining who will be the final players on the roster is who are the starting special teams. With competition and wide receiver, cornerback, safety, and linebacker, special teams is the way onto the roster. This coaching staff preaches versatility and special teams are part of that versatility. Expect Dax Milne to be the starting returner.
Prediction
It's a preseason game so all I am hoping for is a running clock and zero injuries!