Week 1 Preview: Thomas Dale Knights vs. Cosby Titans
The 2017 regular season is set to kick off for the Thomas Dale Knights this Friday night at 7 PM as they are set for a non-conference matchup against the Cosby Titans. The Knights are primed for a great season as they have their sights set on a Group 6A state championship.
TEAM RUNDOWN:
Thomas Dale Knights
Head Coach: Kevin Tucker
Colors: Maroon/Grey
2016 Record: 9-3
2017 Record: 0-0
Cosby Titans
Head Coach: Pete Mustacio
Colors: Navy Blue/Light Blue
2016 Record: 5-6
2017 Record: 0-0
Thomas Dale Knights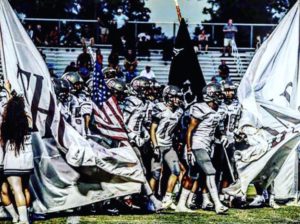 With a new offensive system in tact, expect the Knights to get back to their old ways by running the football. Expect a dominating run game led by sophomore stand out Chris Tyree. Tyree rushed for 716 yards and seven touchdowns last season while also being a difference maker on defense. He has over 11 collegiate offers and is expected to have a breakout season.
Senior John Peirce will be taking over the Quarterback duties this season after Matt Lawton graduated this past year. Peirce doesn't have much experience but has been a two-year captain on the lacrosse team so leadership will not be an issue.
The Knights come into this matchup with a clear advantage on the defensive side of the ball. Devonte Chandler, senior, leads this defense into Friday's matchup looking to pickup where he left off last year. Chandler recorded 126 tackles, five sacks and two interceptions last season. With a defense that hits everything in its sight, expect this to be a big defensive game for the Knights.
Cosby Titans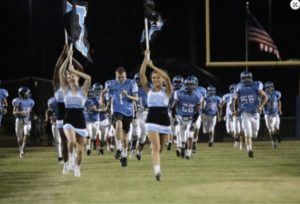 Despite making the playoffs last season, the Cosby Titans had a disappointing year as they failed to win a playoff game for the first time since 2013. They only have 6 starters returning which makes for a very young team. Head coach Pete Mustacio is in the process of recovering from throat cancer but he did announce that after a scan and a few biopsies he is cancer free.
The Titans lost running back Joe Hunt and linebacker Trey Vossler from last year's team. This will be a big learning curve and experience for these young players but the Titans are confident they can improve from last year.
These two teams look to square off this Friday night, August 25th, at 7 PM at Thomas Dale High School. Tickets can be purchased at the ticket booth on game day.
Make sure you're following FOX Sports 1340 on Twitter for LIVE in-game updates: @1340AMFOXSPORTS
Michael Bish can be reach on Twitter @MichaelBish_