Baltimore Ravens vs Cleveland Browns Preview
By: Antwaun Sumpter
Baltimore has a quick turnaround as they prepare for the another AFC North foe, the winless Cleveland Browns tonight on 
Thursday
 Night Football. Baltimore is coming off an emotional win against the Pittsburgh Steelers
on Sunday
and the Browns are just looking for answers after coming off a loss to the Dallas Cowboys. Here are the keys for each team to claim a victory tonight: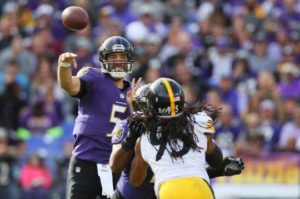 BALTIMORE RAVENS
The Ravens (4-4) are on top of the AFC North standings after their emotional win
Sunday
. Don't let the record fool, Cleveland still has plenty of talent. In the second week of the season, the Ravens trailed 20-0 before coming back and winning that game. They'll need to get off to a fast start. One way to do that is by establishing the run with Terrance West. If West can get going, the passing attack will open up. Key player to watch for is tight end Dennis Pitta. He will be involved in the passing attack down the middle for Joe Flacco and the Ravens.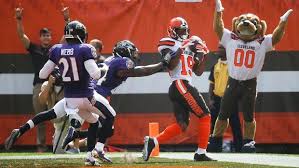 CLEVELAND BROWNS
Let's face it, the Browns are having a forgetful year. Remember they did have the #2 overall pick in this past year's NFL Draft and traded it to the Philadelphia Eagles. This was going to be rebuilding year for the Browns. But they seem to always play the Ravens tough. For the Cleveland Browns to win their first game of the year, they are going to have to take it one play at a time, one possession at a time.  Protection of the quarterback is key for the Browns. Due to all the different quarterbacks they've had and lost. It could be a long night for the Browns if they can't get the ball into the hands of their playmakers, Duke Johnson and Tyrelle Pryor Sr.
PREDICTION
Both of these teams will want to establish their run game first and air it out later. The Browns have been here before they just didn't finish the last time. For Baltimore, they need to remain focused and cannot think this will be an easy victory.
RAVENS 20-10