The Baltimore Ravens have been in the midst of OTAs and one of their top targets has already gone down.

Dennis Pitta re-injured his hip last week and will most likely have to retire, due to the severity of the injury. Now Baltimore will most likely turn to Nick Boyle, Ben Watson or Crockett Gillmore to be the starter at the tight end position. With that being said, the same depth can't be found at the receiver position.

Currently, Baltimore only has two wideouts on the roster who have totaled over 100 yards receiving on the season. Those two receivers are Breshad Perriman and Mike Wallace. Wallace is the only receiver on the team that has had a 1000-yard season.

Beyond Perriman and Wallace are Michael Campanaro, Chris Moore, Chris Matthews and Keenan Reynolds. Of those four, Moore is the only player that had any receiving yards. To compound the issues, Campanaro has a sprained toe. Baltimore may need to look outside of the organization for some help.

Enter Jeremy Maclin.

The Kansas City Chiefs released Maclin on Friday. It also saved the team $10 million in cap space. Maclin immediately becomes one of the best available free agents on the market. His age shouldn't be much of an issue either, he is just now turning 29.

Nick Shook of NFL.com believes that the Ravens could make a move for Maclin:
It might require some cap finesse and a hard sell, but this is the pairing that makes the most sense. Baltimore has made a living off adding veteran pass-catchers for much of the last two decades (Shannon Sharpe, Anquan Boldin, Steve Smith, etc.) and would be wise to add Maclin to a group that includes Mike Wallace and Breshad Perriman. Maclin has big-play ability, but when paired with two burners like Wallace and Perriman, Baltimore's receiving corps could become that much more dynamic with a reliable target like Maclin. Add in the significant hip injury to Dennis Pitta, and Baltimore could use a veteran target now more than ever.
Maclin would be a great fit for Baltimore by all accounts. Despite dealing with injuries last season (playing in only 12 games), Maclin caught 44 passes for 536 yards and two touchdowns. He was healthy enough to participate in OTAs just last week before being cut, so he should be raring to go before the 2017 season starts.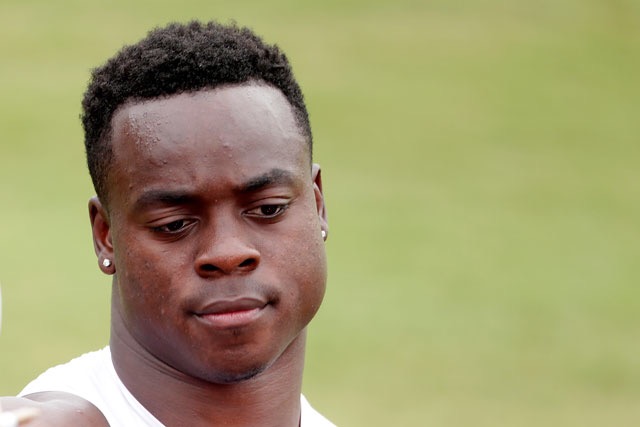 Maclin has some impressive history with the Philadelphia Eagles and Chiefs. In seven seasons, Maclin has caught 474 passes for 6395 yards and 46 TDs. Maclin's possible move with Baltimore is believed to be the best decision that he could make in terms of football according to ESPN's Jamison Hensley.

"The selling point for the Ravens is all about football," said Hensley. In Baltimore, Maclin is guaranteed to see a hundred passes thrown his way, especially with Pitta injured, Steve Smith Sr. retired and Kamar Aiken signed with the Indianapolis Colts in free agency. The Ravens return just one receiver (Mike Wallace) who caught more than 34 passes last season."

It's also been awhile since Maclin has had a quarterback that can stretch the field like Ravens quarterback Joe Flacco can. This could be another selling point to Maclin.

Hensley continued: "With Flacco, Maclin gets to stretch the field once again after two seasons with game manager Alex Smith. The year before signing with the Chiefs, Maclin averaged 15.5 yards per catch and had seven receptions of 50-plus yards (second most in the NFL)."

Maclin has also been part of a Marty Morhinweig-led offense in the past. During his first four seasons with the Eagles, Morhinweg was his offensive coordinator. The familiarity with the system should make for attractive landing spot in Baltimore.

The biggest question is: "How much cap room will the Ravens have to clear to sign Maclin?" Currently sitting at $2.1 million in cap space, Baltimore will have to maneuver in a tight window. If Pitta retires, Baltimore will save $2.5 million this season, boosting their total to $4.6 million.

Watson could also be cut, bringing their total to $7.6 million. After being signed by the Ravens before the 2016 season, Watson tore his Achilles during preseason, prematurely ending his 2016 campaign. Watson doesn't have age on his side either. At 36, he is the oldest Raven on the team.

In addition, Baltimore could release cornerback Kyle Arrington. Releasing Arrington would bring in about $2.1 million in cap space for the season, making the total $8.6 million. Baltimore could make additional moves, like restructuring the deals of cornerback Jimmy Smith and offensive guard Marshal Yanda to bring in Maclin.

Baltimore definitely needs to make a move for Maclin and make it fast. It is for certain that he is already receiving inquiries about his interest with new teams and the Ravens cannot afford to miss an opportunity that they've waited for.

Header image via (Jason Hanna/Getty Images)